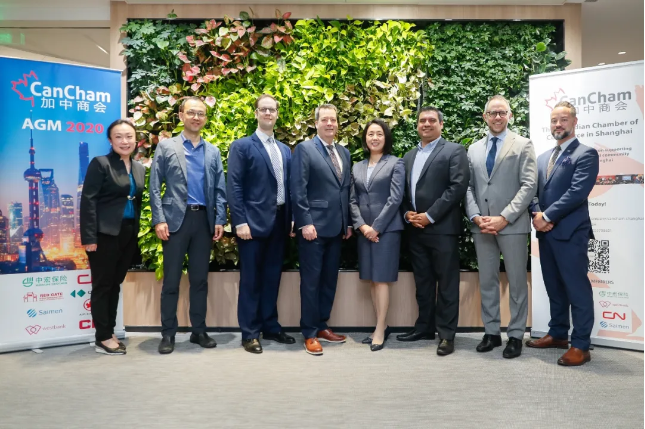 Event Recap: CanCham Annual General Meeting 2020
The Canadian Chamber of Commerce held its 2020 Annual General Meeting on Wednesday night. We would like to thank Manulife-Sinochem for hosting the event at their offices in Jinmao Tower, and thank our members for joining both in person and online!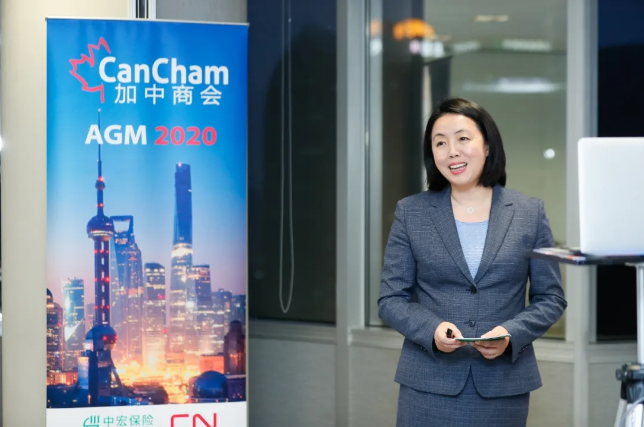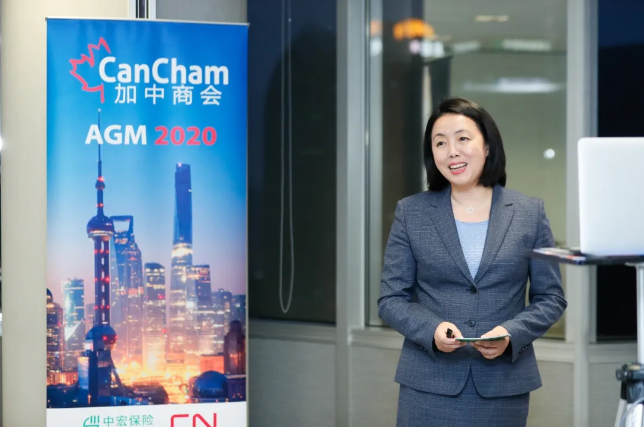 At the AGM, CanCham Chair Kai Zhang spoke to the situation we collectively find ourselves in 2020, and to the work CanCham has done in 2019. Executive Director Mathieu Cormier recapped the CanCham Annual Report 2019 and what to expect ahead in 2020. While Honorary President and Consul General Dave Murphy spoke to the Consulate's commitment to the business community.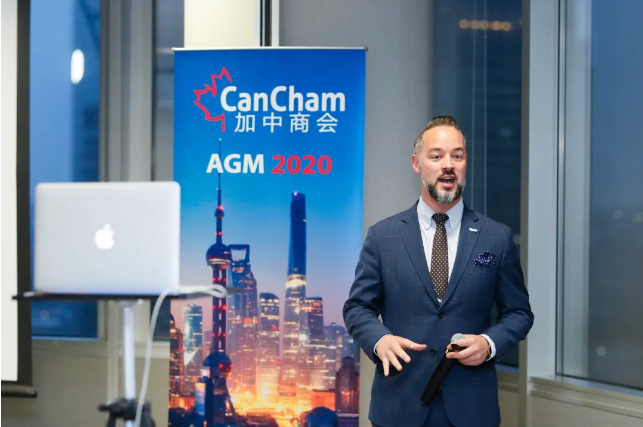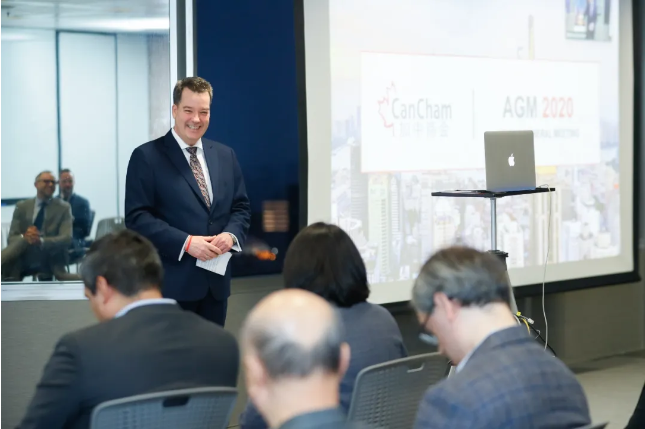 Treasurer Vivienne Gu updated the member base on CanCham's financial situation, while Advisory Council Chair Olivia Zhou spoke to the strength of institutional memory as we go forward.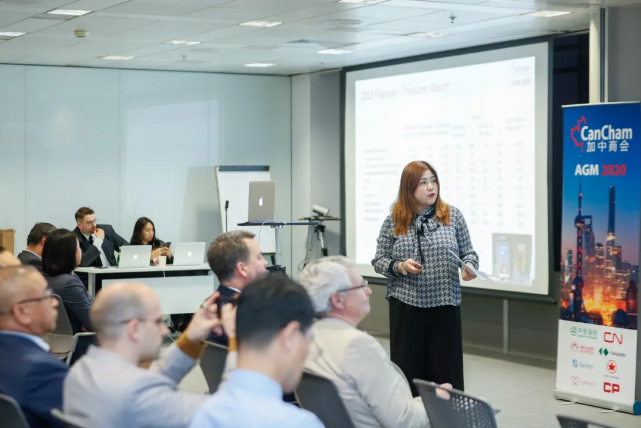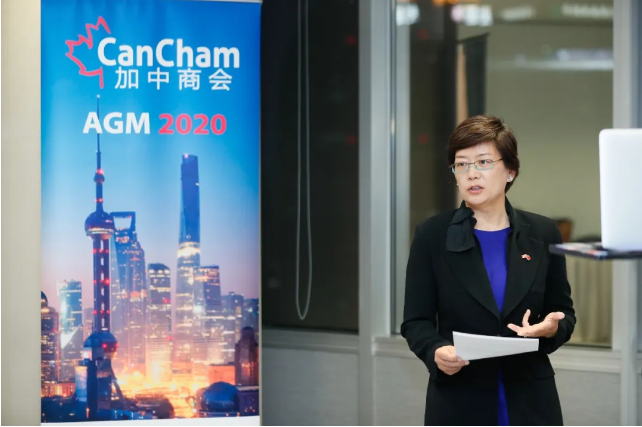 During the evening, CanCham Board Member Gabriel Lagunes, on behalf of the CanCham Constitution Review Sub-Committee, presented 20 constitutional reform ballots for the member base to vote on. Vice-Chair Ex-Officio Jean-Christian Brillant announced that all 20 ballots passed.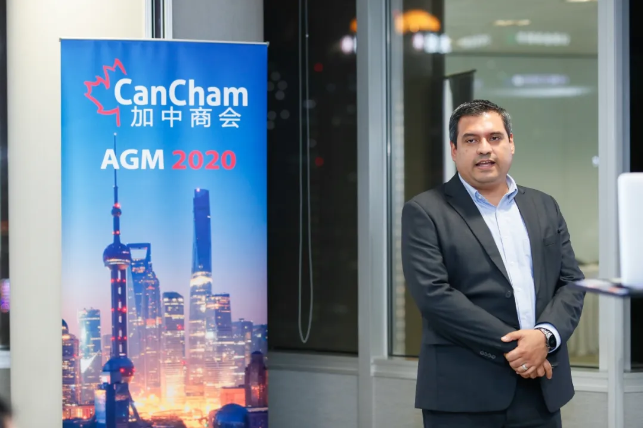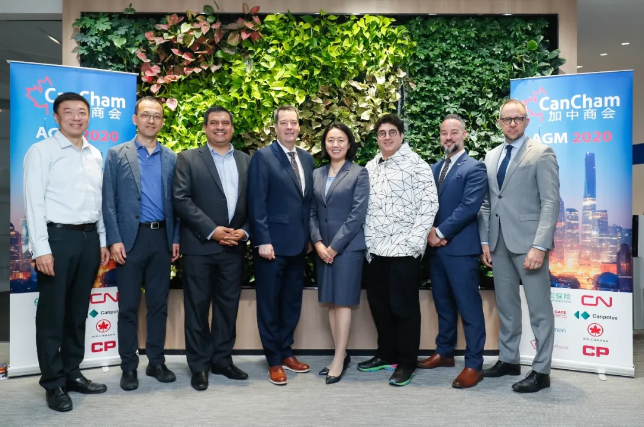 We thank our Members again for their commitment in gathering during a time of pandemic, and hope to see you at the upcoming Consulate Briefing Breakfast presented by Red Gate International on May 20!