Biography of the Chair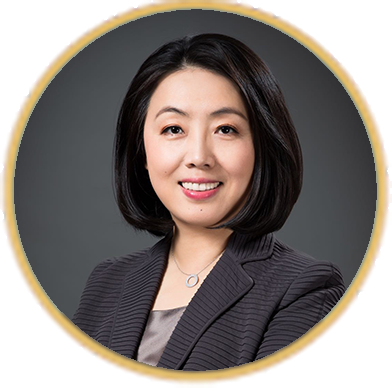 Ms. ZHANG Kai was appointed as Chief Executive Officer & General Manager of Manulife-Sinochem in 2016. As the first Sino-foreign life insurance joint venture, Manulife-Sinochem has successfully built its footprint across 51 cities in 14 provinces in China. Kai is a member of Manulife's Asia Division Executive Committee (ADEC).
Prior to joining Manulife-Sinochem, Ms. Zhang was Country Business Manager for Citi's Consumer Bank in China and Executive Vice President of Citibank (China) Co., Ltd., responsible for wealth management business, credit card and consumer assets business. Previously, Ms. Zhang served as Chief Financial Office, Head of Franchise Development and Country Marketing Director at Citi China.
Ms. Zhang has over 20 years of financial services experience across North America and Asia. She joined Citi in 2004 in New York, as part of Citi's Corporate Strategy amd M&A Group, and later took the role of Regional Head of Sales and Distribution with Citi Asia Pacific Consumer Bank in Singapore. Prior to joining Citi, Ms. Zhang worked as a management consultant with McKinsey & Company and an actuarial analyst with Watson Wyatt Worldwide.
Ms. Zhang holds an MBA from Columbia Business School and a BA in Economics from Mount Holyoke College. She grew up in Nanjing, and returned to China in 2008, she is married with two children.
Board of Directors
CanCham Shanghai is led by a Board of Directors composed of 11 elected directors and 1 ex-officio director. The directors are either Canadian MNCs' representatives or Canadian entrepreneurs running their own business in China. They represent Canadian industrial diversity and strength on the business scene in China. Board members are responsible for forming and driving the policies as well as providing guidance on all the activities of the Chamber.