Message from the Chair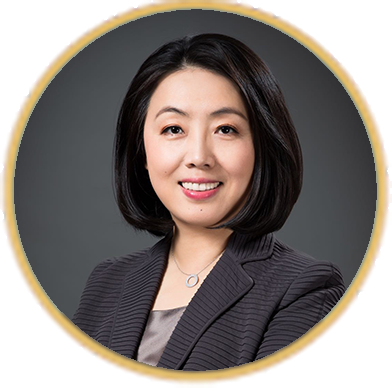 To all CanCham Shanghai Members,
I am addressing you today about the change of Executive Director at CanCham.
As announced at our last AGM, Mathieu resigned from the Executive Director position at CanCham Shanghai in order to move back to Canada with his family after living more than 9 years in China. The Board of Directors and I would like to express our support and best wishes to Mathieu in his new endeavors. We are very thankful of Mathieu's leadership that gave CanCham Shanghai a boost of vitality. He was able to bring our community closer with his clear passion and business-oriented mindset.
As Chair of CanCham, I can ensure you that the Board of Directors and I are working in unison to make sure that our Chamber remains strong and well managed during this transition time. I'm delighted to announce that Matt Whately, formerly Deputy Director of CanCham, has been appointed by the Board of Directors as Acting Executive Director, starting today June 15th. We have full confidence in Matt's skills and professionalism to achieve CanCham's mission, to implement the Board strategy, and to supervise major initiatives and activities of CanCham. He and his team will ensure good services and visibility for you, our members. You can count on his expertise and knowledge of Cancham operations to assist you, while ensuring continuity and stability.
Lots of great initiatives coming up at your Chamber in 2020!
Sincerely yours,
Kai Zhang
Chair
Canadian Chamber of Commerce in Shanghai
---
Message from the Honorary President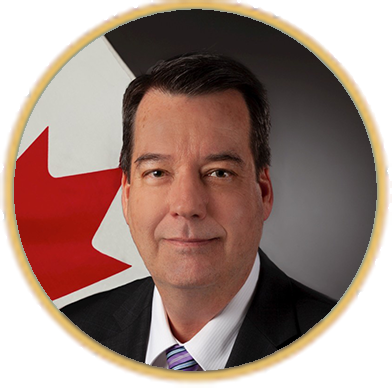 On behalf of the Government of Canada and the entire team at the Consulate General of Canada in Shanghai, I would like to extend my warmest greetings to the Canadian Chamber of Commerce (CanCham) in Shanghai and its members. I have spent most of my career in roles connected to the Asia-Pacific region, and I was extremely excited to take up my assignment as Consul General of Canada in Shanghai last November.
Following more than four years overseeing the commercial program at the Canadian Embassy in Beijing, I now very much look forward to working with friends and partners in the important work of promoting and defending Canada's significant interests in Shanghai and more broadly in East China.
Allow me to acknowledge the difficulties and challenges that many are facing as a result of COVID-19. I know that many of you have had your lives and livelihoods severely disrupted, and that it may be some time before a sense of normalcy returns. Our attention and services through the crisis have been focused on the needs, the health and safety of Canadians. As the situation evolves in China and around the world, my team and I will re-establish our broader programming, and look forward to support the recovery and growth of Canadian business interests in and with China.
Allow me to reiterate my priorities for the year ahead. The Consulate General is committed to its mandate of consular assistance to Canadians, including continued efforts to secure the release of Michael Kovrig and Michael Spavor and clemency for Robert Schellenberg. I am also asking my team to continuously contribute to strengthening the "fabric" between Canada and China – the many threads linking institutions, businesses, civil society, and of course our people – in order that the bilateral relationship becomes more robust and better able to withstand and resolve difficulties. Part of that weaving work involves collaborating and supporting the efforts of our partners, such as CanCham, and clients such as Canadian businesses, to assure access, and expansion of beneficial commercial and economic links with China. And to be clear, I will continue to advocate in China and globally for international rules-based systems, and for the respect and protection of human rights and personal freedoms, including in the context of our commercial exchanges.
As many of you will know, 2020 marks the 50th anniversary of the establishment of diplomatic relations between Canada and the People's Republic of China. This year is also the 35th anniversary of the sister city relationship between Shanghai and Montréal, my "two hometowns". China is Canada's second largest merchandise trading partner country, our second largest source of international students and of tourist visitors, and an important crossroads for learning, research and capital. China is and will remain important for Canada and our collective connections in and with this country are vital to Canada's future.
Although 2020 and the Year of the Rat began with a difficult start, we have deep and meaningful connections and I am confident that we will show our resilience. The Canadian Consulate General team and I look forward to continuing a strong and multi-faceted partnership with CanCham, and to deepening our collaboration with the Canadian business community in East China.
Dave Murphy
Consul General of Canada in Shanghai
Honorary President, CanCham
---
Board of Directors
CanCham Shanghai is led by a Board of Directors composed of 11 elected directors and 1 ex-officio director. The directors are either Canadian MNCs' representatives or Canadian entrepreneurs running their own business in China. They represent Canadian industrial diversity and strength on the business scene in China. Board members are responsible for forming and driving the policies as well as providing guidance on all the activities of the Chamber.