Message from the Chair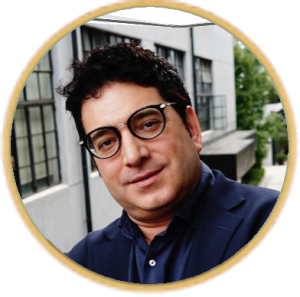 Greetings and a Message from the Chair of the Board of Directors of the Canadian Chamber of Commerce in Shanghai
I am honored and humbled to be given a clear mandate by virtue of majority vote and once again take the helm of Canada's pre-eminent, on-the-ground business organization in China. 2021 marks my 18th year in China and also my 18th year of support for the Canadian business community here.
The world has changed in many ways since my arrival in 2003 and I consider myself very fortunate to have witnessed, and participate in, the transformation of China. And I am especially proud of the role that Canadian corporations, institutions and talented individuals, across industries have played in this transformation. Our architectural design and engineering technologies have assisted in the speed and quality of advanced urban development. Canadians have been involved in developing infrastructure that helped bring high speed rail to prominence. We've taken part in the building of airports and the development of a domestic aerospace industry. We've been well represented in the development and management of new F&B concepts. We're manufacturers. We're financial industry professionals. We're lawyers. We're educators. We're artists. We're philanthropists. And we've been friends of China for many, many years.
The Canadian Chamber of Commerce in Shanghai has a long history of establishment in China, dating back to the 1990's, and we are the first and largest on-the-ground Canadian business organization in mainland China. We are a member-based organization with an elected board of directors, a constitution which governs us and a Canadian ethic in serving the needs of our members.
Our membership is comprised of many Canadian corporations and institutions with long ties to China and a commitment to the Chinese market. We acknowledge the challenges that our two countries are in the midst of, and we also understand that China is Canada's second largest trading partner and an incredibly important market for our goods and services. As testimony, despite the ongoing global pandemic, the first quarter of 2021 saw a marked increase of our exports to China compared to the same period one year earlier.
We hope that CanCham Shanghai can help to build the bridges that will lead to further growth and prosperity for our two nations and the resolution of difficulties between us.
We are here for business and we are open for business and I have set many goals for the coming two years which include: an increase in networking and social events that create a strong and aligned community, seminars and round table discussions on topics relevant to the Canadian business community in China and Embassy and Consulate briefings such as the first ever CanCham Ambassador Briefing to the Canadian business community that will take place on June 8th.
Furthermore, to reach out to our membership that has not been able to return to China during the pandemic, I look to build in as much virtual participation as possible so that we can continue to represent the needs of all members.
I look forward to meeting all of you and encourage your participation in our initiatives to realize a successful and supportive Canadian business community in Shanghai.
Mark Ceolin, Ph.D.
---
Message from the Honorary President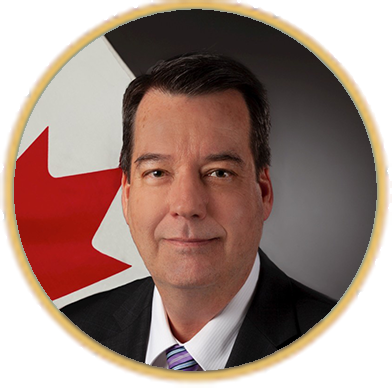 On behalf of the Consulate General of Canada in Shanghai, I am pleased to renew my greetings to the Canadian Chamber of Commerce in Shanghai (CanCham Shanghai) on the occasion of the presentation of its 2020 Annual Report and its 2021 Annual General Meeting.
Beginning 15 months ago, the challenges and disruptions caused by COVID 19 continue to be significant, and even if life and daily routines in China have largely returned to normal, it will be some time before the global pandemic will have been brought under control and widespread economic recovery will be underway. In this context, allow me to salute CanCham Shanghai for responding to the needs of its membership during difficult times. Recognizing that in every crisis there is opportunity, the organization has drawn upon its networks to facilitate information-sharing, professional capacity-building, and business-to-business relationships. I do believe that the Chamber has once again proven its value to its members, as it also has to external partners as a channel for broad collaboration with Canadian business.
I am honoured to represent Canada in Shanghai, as well as in Zhejiang, Jiangsu, Anhui and Hubei provinces. My priorities in this mandate are anchored in our values as Canadians, and begin with our important role in providing consular assistance to Canadian citizens, including continued efforts to secure the release of Michael Kovrig and Michael Spavor, and clemency for any Canadian citizen sentenced to death. I will also continue to advocate for the respect and protection of human rights and personal freedoms, including in the context of commercial and economic engagement.
I have had the opportunity over the past year to travel across my accredited territory, meeting with local authorities, business leaders, as well as institutional and civil society representatives. Consistently, these interactions have demonstrated a high level of interest in cooperating with Canadian partners on trade, investment, innovation and education, as well as on key themes of social significance such as diversity and inclusion and the environment. Indeed, our Chinese networks respond very positively to our efforts in support of socially and environmentally responsible business conduct, and comment positively on the deep people-to-people ties linking our societies, fed by immigration, education and learning, institutional relationships, tourism, sport and cultural exchanges.
These links are constituent parts of the Canada-China relationship, to which CanCham Shanghai and its members contribute. There is opportunity across all sectors, including a strong alignment of Canada's commercial capacities to this region in agri-food and fisheries, clean technologies, transportation industries, education, life sciences, and consumer products. Whether via one of the fast evolving e-commerce solution or through traditional retail, the Canada brand in China is stronger than ever! Our Consulate General team, and especially the Trade Commissioner Service, is mandated to support Canadian business and other stakeholders active in and with China. In the pursuit of beneficial outcomes for Canada and Canadians, it is our role to provide information on business opportunities and risks, facilitate introduction to local contacts, and support targeted initiatives to advance Canada's interests in our region.
Congratulations to the members, the Board of Directors and especially the executive team of the Canadian Chamber of Commerce in Shanghai for their hard work and accomplishments in 2020. I look forward to continuing our collaboration on the many areas of common interest in the year ahead.
Dave Murphy
Consul General of Canada in Shanghai
Honorary President, CanCham
---
Board of Directors
CanCham Shanghai is led by a Board of Directors composed of 11 elected directors and 1 ex-officio director. The directors are either Canadian MNCs' representatives or Canadian entrepreneurs running their own business in China. They represent Canadian industrial diversity and strength on the business scene in China. Board members are responsible for forming and driving the policies as well as providing guidance on all the activities of the Chamber.