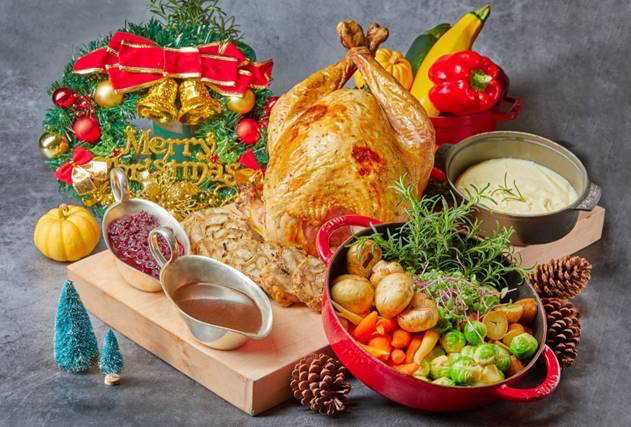 Bountiful Christmas Feast at Grand Hyatt Shanghai

Grand Hyatt Shanghai would like to invite all the CanCham members to enjoy and celebrate the season of thanks with a bountiful Christmas Season. The festive season is all about magic, charm and happiness, perfectly captured by Grand Hyatt Shanghai's Christmas Carnival. Put yourselve in the mood to celebrate with traditional Chrsitmas favorites at ON56, Kobachi, Patio as well as the award winning sky-high tapas restaurant and bar – Cloud 9, and ensure that your loved ones enjoy a delightful and extraordinary festive experience.
If you would prefer to bring the warmth of a traditional dish home, you can order Turkey-to-Go from now to December 25th. Whole turkeys are available at CNY520 nett (6-7kg, roasted) or CNY520 nett (9-10kg, honey madeira baked ham), and a turkey and Ham combination at CNY988 nett inclusive of your choice of side dishes such as gravy/cranberry sause and buttered Brussels sprouts. Note 48-hour advance-notice is necessary ring the feast home.
Turkey-To-Go =
Order: 48-hours in advance =
Address: 56F, Jin Mao Tower, 88 Century Avenue Pudong, Shanghai 
Mon. to Sat.
Phone: +86 21 6161 1234