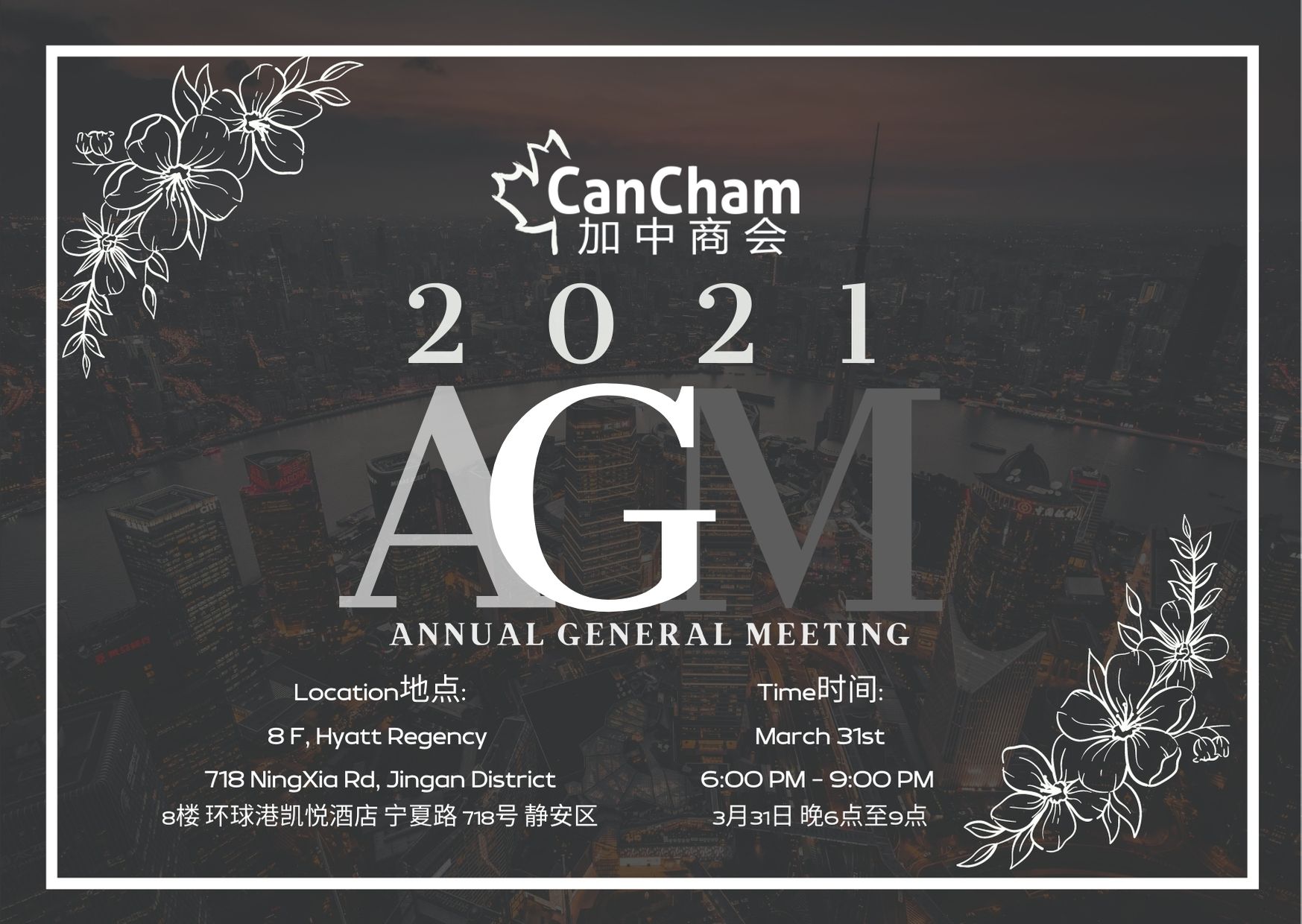 AGM | Meet the Nominees for the 2021-2023 Board of Directors
The Canadian Chamber of Commerce in Shanghai is proud to announce the nominees for the 2021-2023 Board of Directors. The new CanCham Board of Directors will be elected at the CanCham Annual General Meeting on March 31st, 2021.
Our community and members are grateful to all nominees for putting their name forward. We wish everyone luck in the upcoming election!
Please view the List of Nominees below.
---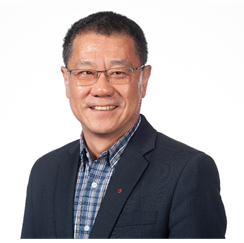 Alix Li
Chief Representative – Asia
Vancouver Fraser Port Authority
Biography:
Alix has been Chief Representative-Asia for Vancouver Fraser Port Authority (doing business as Port of Vancouver) since March 2015. Alix leads the Port of Vancouver's customer and stakeholder engagement activities in the Asia Pacific region. Prior to his current role, Alix has been Manager Trade Development in the Vancouver head office leading business development activities to promote Port of Vancouver's container sector. Alix has previously worked for Vancouver Airport Authority as Manager Cargo Marketing. Alix has an MA degree in Economics from Queen's University after completing his BA with a joint major in Economics and Comparative Development Studies from Trent University.
Reasons for running for the Board:
Cancham is a leading platform to promote Canada-China business ties in Shanghai and I hope I can have an opportunity to make my contribution to making this platform even stronger.  As a member of Cancham, I strongly believe that the Canadian business community is stronger when we act as one voice and when we act as business and cultural ambassadors in promoting Canada-China ties.  I can bring my unique perspectives from working for Canada's largest port – enabling trade and cruise services between Canada and China and the whole Asia Pacific region.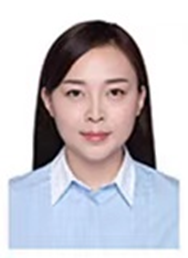 Amanda Cui
Senior Public Affairs Advisor
Bombardier Recreational Products
Biography:
Amanda Cui is the Senior Public Affairs Advisor for Bombardier Recreational Products, which is a global leader in design and manufacture of power sports vehicles. Besides her effective roles in the company, she is also very skillful and excited to make connections to the general public. She has made connections and cooperate with many Local NGOs for CSR initiatives for helping the Youth, Safe Riding, and Environment Protection. Amandagraduated from the University of Fudan with a MBAmaster degree. She has more than 15 years experience as aStrategist of Public Affairs and Communication.
Reasons for running for the Board:
First of all, as a member of the board could help to gain more insight to new members which probably has a different structure and ways ofdoing business. This will help me to approach new problems and find new solutions within the Canadian Community. Secondly, being a member of the board could be supporting the initiatives that resonate with us. I'm very passionate to CSR initiatives on many topics and happy to support the members activities.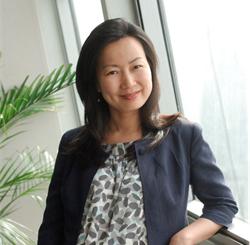 Eunice Wang
Director
Bank of Montreal (China) Co. Ltd. Shanghai Branch
Biography:
Eunice Wang joined BMO Shanghai 14 years ago as a Head of East China, Private Banking Services Shanghai. Prior to joining BMO, Eunice has extensive working experience in internationalcommercial, wealth management, and multicultural banking both in Shanghai and Vancouver. Her skills extend to Marketing, Sales and Management.
Reasons for running for the Board:
As animmigrant herself, Eunice appreciatesthe many challenges newcomers face when theystart their new life in Canada. Therefore, she is passionate about helpingimmigrants, especially in the area of communication emerging in a new culture.
Eunice sat on the board of the Canadian Chamber of Commerce from 2011-2013, and 2017-2018 as a representative of BMO Shanghai.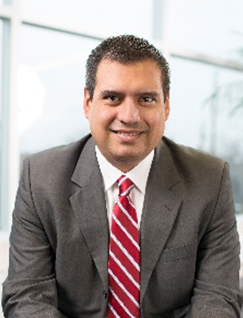 Gabriel Lagunes
General Manager
CN (Canadian National Railway Company)
Biography:
Gabriel Lagunes was appointed General Manager Asia effective July 1, 2018, based in Shanghai, China. He oversees CN's business development, freight forwarding operations and public relations throughout Asia. He joined CN in 2006.
Gabriel began his transportation career with Maersk Line in 1997 in Mexico and then Canada. He holds a bachelor's in International Trade from the National Polytechnic Institute in Mexico, an MSc in Transport Engineering and Operations from the University of Newcastle upon Tyne in the UK, and an MSc (honours) in Transport and Maritime Management from the University of Antwerp in Belgium.
Reasonsfor running for the Board:
With 100 years of history, CN is Canada's 5th largest publicly traded company by market capitalization and a true backbone of the Canadian economy. CN has been a good-standing member of CanCham Shanghai for over a decade, becoming a Platinum member in 2015. Gabriel would be honoured to be re-elected as a Board Member.
During Gabriel's last tenure as a Board Member, he was part of the Constitution Review Committee, ensuring the Chamber's constitution was reflective of the current business reality, and with strong membership governance built in. Gabriel was also part of the Recruiting Committee which provided hiring recommendations for the current Executive Director role. If re-elected, Gabriel hopes to continue working hand-in-hand with fellow Board Members and the Executive team to strive towards achieving our collective Canadian goals in China.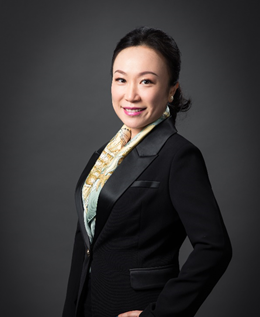 Jenny Fan
Head of Customer Franchise/ChiefCustomer Officer
Manulife-Sinochem (MSL)
Biography:
Ms. Jenny Fan joined Manulife-Sinochem in June 2016. Jenny is responsible for branding & digital marketing, corporate communication, customer experience, CSR, and Government & Corporate Affairs. During these years, Jenny dedicated to enhance MSL brand awareness and uplifting customer experience and supporting business development in many aspects including Manulife-Sinochem MOVE launch, Hongyun legacy launch, wealth management forum and developed many firsts in MSL, including integrating MOVE with Apple and partnering with NBA. Jenny also partnered with Fudan Development Institute to better understand women's risk appetites and health & wealth habits. Jenny is member of Manulife Global Women's Alliance and awarded 2018 Global Star of Manulife. Jenny is member of Educating Girls of Rural China (EGRC) Shanghai Committee. Before MSL, she worked at Citibank China in2007 as Director of Quality & Customer Experience and before that she worked with the Visa Information Service Centre for the U.S Embassy and Consulates in China for many years. Jenny holds a Bachelor of Commerce from the University of Victoria, Canada.
Reasons for running for the Board:
Jenny would like to leverage her passion and connection to enhance the reputation and impact of CanCham among the financial industry especially foreign bank/insurance sector. Jenny was educated in Canada and working in China, she can help to further accelerate and better support the Chinese and Canadian community. She can help to promote friendly relationship between Canada and China through CSR such as Jenny's initiatives in 2020: "MSL Act of Kindness" for EGRC and partner with Tim Hortons to launch "Every day better and sweeter" special CSR campaign.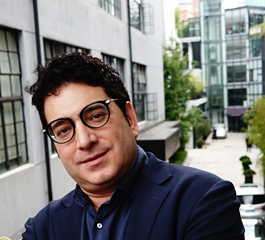 Mark Ceolin
President
Red Gate International Inc.
Biography:
Born in Windsor, Ontario, Mark Ceolin has lived and worked in China since 2003. Receiving a Ph.D. from the University of Toronto, Mark was a professor at Ryerson University in Toronto before coming to Shanghai where he founded his PR/Marketing/Events company, Red Gate International, in 2005. Red Gate currently operates through its offices inToronto, Shanghai and Singapore with international clients including government, consumer, manufacturing, education and designer brands. Mark is the founding Chairman of CanCham Shanghai and has remained a member of the boardand a contributor to the Canadian business community since its inception. In2013, Mark received a Governor General's medal for his contributions to the development of trade and cultural ties between Canada and China.
Reasons for running for the Board:
I came back to the CanCham Board of Directors to assist my community during these challenging times. Now, more thanever, we need to rely and build on the positive government, business and personto person relations that I have been a part of building since the Chamber was founded in 2008.
Balance, knowledge, continuity and respect for Canadian values, in the context of an incredibly important Chinese business environment, this is what I bring to the table. I am profoundly respectful of all Canadians doing business in China and, as a Canadian business owner who has found success in China, I am open to, and seek, new opportunities to assist in supporting Canadians in penetrating the Chinese market.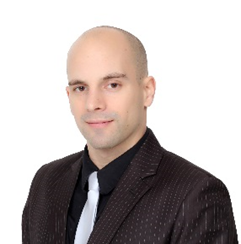 Normand Gauthier
International Business DevelopmentManager
RiverDelta Law Firm
Biography:
Since his arrival in Shanghai in 2015, Normand has been involved with the CanCham by participating in, volunteering,and organizing events. He created the HR committee in 2016 and has been the Chair ever since. He also sits on the Organizing Committee of the Quebec community and the Shanghai Alumni Network of the University of Montreal. Normand is currently studying his MBA at the University of British Columbia and graduated from the University of Montreal with a master's degree in Industrial Relations completed in Montreal, Beijing, Paris and Shanghai. He works at River Delta, a firm specialized in labor law.
Reasons for running for the Board:
The CanCham and its community are dear to me and thus I wish to give everything I can to lead it to a further success. During my involvement in the past 5 years, I witnessed how the CanCham operates and who our members are. I firmly believe in our role as Canadians abroad to represent the values of our country, and to build bridges between P.R.China andCanada to deepen understanding, business, and friendship between our two beautiful homes. With this in mind, Iam confident I would be a great asset to the Board to pursue and implement improvements.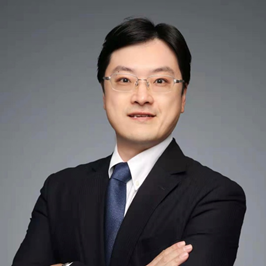 Novax Mao
Director of Finance
Linamar(China) Investment Ltd.
Biography:
Hold Bachelor degree of accounting from SJTU and Master degree of Finance & Accounting from Keio University. Worked in Shanghai and Tokyo for MNCs and now working for Linamar, a listed Canadian automotive company as the Director of Finance in Shanghai. Hold Chartered Internal Audit certification and was selected by Asset Magazine as the regional CFO of the Year for 2019.
Reasonsfor running for the Board:
In my current job, I have experienced a lot of the collaboration between Canada and China especially during the pandemic period. I think it is a great opportunity and honor to contribute my knowledge and skill to CanCham to support the Canadian companies to be successful in China.
Novax is running for the Treasurer position.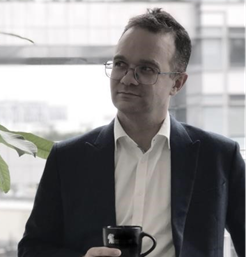 Olivier Brault
General Manager–Asia Pacific
Soprema
Biography:
Olivier is the General Manager – Asia Pacific for Soprema Canada, managing sales and operations for China, SE Asia and Australia. After graduating from McGill University, he relocated to Chinain 2007, managing various subsidiaries of Canadian companies since then, giving him a wide-range of experience managing businesses in China. Olivier sat on the board of Cancham from 2012 to 2016 and from 2019 to 2021.
Reasons for running for the Board:
I seek reelection to the board to continue the work that I started in 2012 to modernize and upgrade Cancham organization, effectively making it a beacon of Canada-China relations. After more than 12 years managing Canadian businesses in China, serving on the board of Cancham gives me an opportunity to give back to the community and ensuring the Chamber can provide support for Canadian interests for years to come.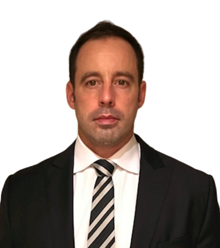 Paul Matthew Moysiuk
Canadian Lawyer
Moxiu (Shanghai) Enterprises Management Consulting Co., LTD.
Biography:
I am a Canadian lawyer and have specialized in providing legal services for Canadian clients in China for overten years. I obtained my JD law degree at Western University. Prior to establishing my own firm, Moxiu Legal, which focuses on providing a full range of services for Canadian businesses in China I worked for Olympic arbitrator, Richard McLaren, Blakes, Cassels & Graydon in Calgary, InterAsia Law Firm in Hong Kong, and Zhong Lun Law Firm in Shanghai.
Reasons for running for the Board:
I am running for the board so that I can work together with CanCham as a team to support Canadian individuals and companies in China.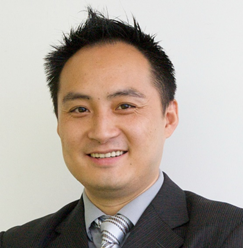 Richard Choi
Plant Gold Corporation
Biography:
A Shanghai-born Canadian, Richard has devoted a great part of his professional life to promoting, development and advocating for Canadian business interests in China. Richard helped advance Canadian mining and forestry sectors in China when serving as Trade Commissioner at the Canadian Consulate General in Shanghai. He came to cover the entire Canadianbusiness community in the Yangtze Delta Region when running the CCBC Shanghai Chapter and subsequently CanCham. As Saskatchewan's first international representative over the last ten years, Richard put Saskatchewan on the map with China's food and energy industries. This was evidenced by the 2018 StatsCanada annual report, which indicated that Saskatchewan became Canada's leading agri-food exporting jurisdiction that year largely because China had replaced the US as Saskatchewan's largest market. Richard holds a bachelor's degree from McGill University and a master's degree from Concordia University respectively.
Reasons for running for the Board:
I want to continually contribute to the preservation and further development of the 50-year positive and mutually beneficial bilateral business relationship between Canada and China with my deep understanding of both countries and extensive networks in both countries.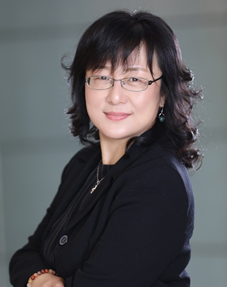 Shirley Bin Li
Co-founder, VP
KBL Group
Biography:
1. A Canadian CPA designated in 1998, fluently in Mandarin and English
2. Worked as a professional in Canada for 7 years
3. Co-founded KBL Group, a reputable international immigration firm established in 1995 with over 100 professional staff
4. Have good network of business people in China and Canada
5. Founded and organized a Qingchuan Library charity program since 2017
Reasons for running for the Board:
I run for treasurer because I think I have the experience to do well in the position. I have attended some CanCham events, and I believe I can contribute my knowledge, experience and vast network to the organization.
Shirley is running for the Treasurer position.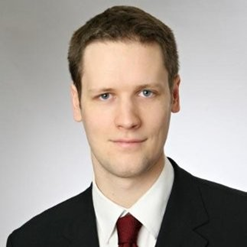 Travis Joern
Director of Corporate Communications
Canada Wood
Biography:
My first trip to China was in 2001 and ever since then, I have maintained connections here. Prior to my work at Canada Wood, I ran a consulting firm, served as Managing Director for the Canada China Business Council, ran a cultural center in Montreal and published academic articles on Chinese history. I have experience organizing events and programs for national, provincial, municipal and private sector partners from bothCanada and China. I continue to support cultural projects wherever possible and serve on the board of the charity EGRC.
Reasons for running for the Board:
I have been involved in Canada-China relations for my entire career, working to help companies and individuals from both sides to understand each other, find opportunities, make new connections and resolve problems. It would be an honor to support the Canadian community in Shanghai by serving on the board of CanCham, to share my experience wherever I can be helpful. Given the challenging times we have had over the last couple years, it feels more important than ever to step up and support the community however I can.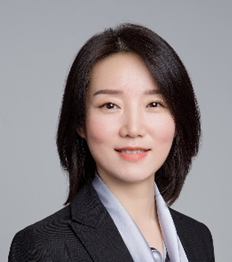 Veronique Gong
Chief Representative, Asia
National Bank of Canada
Biography:
Veronique has an experience of nearly 25 years in Canadian financial industry. She has acted as Chief Representative of Greater China for National Bank from the year 2000 to 2009, and then as Chief Representative in Asia for the bank since 2010 until now. Veronique is responsible for the business development of the bank in the Asian markets.
Reasons for running for the Board:
I consider my 2 years of service on the board as an honor and privilege. During this challenging time of pandemic, the unity of our Canadian business community is more important than ever. I hope that I will have the trust and confidence of our members to continue my services to the community.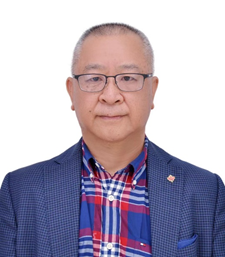 Willy Wang
Managing Director, Greater China
Canadian Pacific Railway (CP)
Biography:
Joined CP back in 1997 as Chief Rep for its Beijing Office; became Managing Director, Greater China in 2007. Main role is to develop, promote and maintain CP's market position in China including in Taiwan and Hong Kong. Helped run CP's China JV company based in Lanzhou, Gansu as member of the Board of Directors and as General Manager between 2008 – 2017. Before CP, was with a number of other Canadian companies that have China presence, as Director, Chief Rep and General Manager, China Projects.
Reasons for running for the Board:
CP is a Platinum member company of CanCham. Running for board member will further help strengthening and promoting CanCham as an organization. By running for board member, I would be in a better position to help and work together with CanCham and its member companies as well as individualmembers. In the meantime would like to be more involved in the local Canadian community in promoting Canadian interests in this market place.