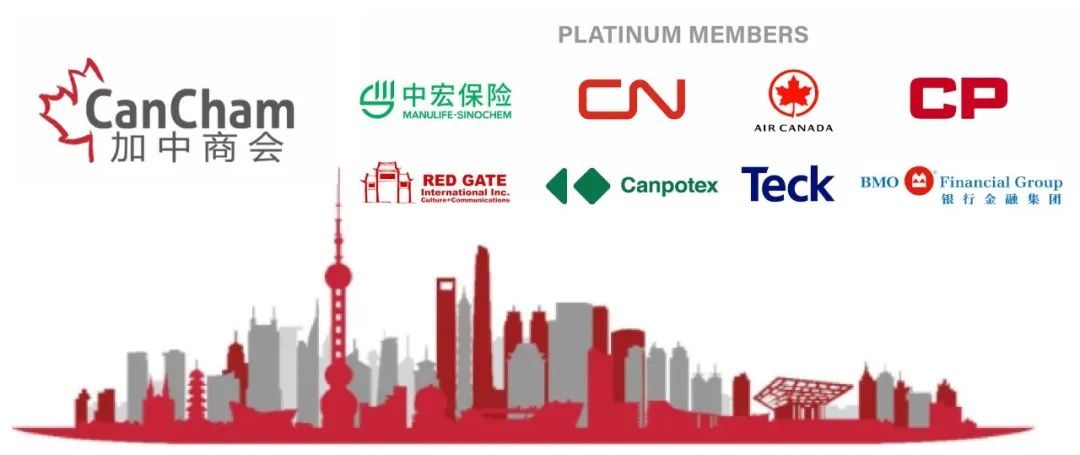 July 1 | Canada Day 2023!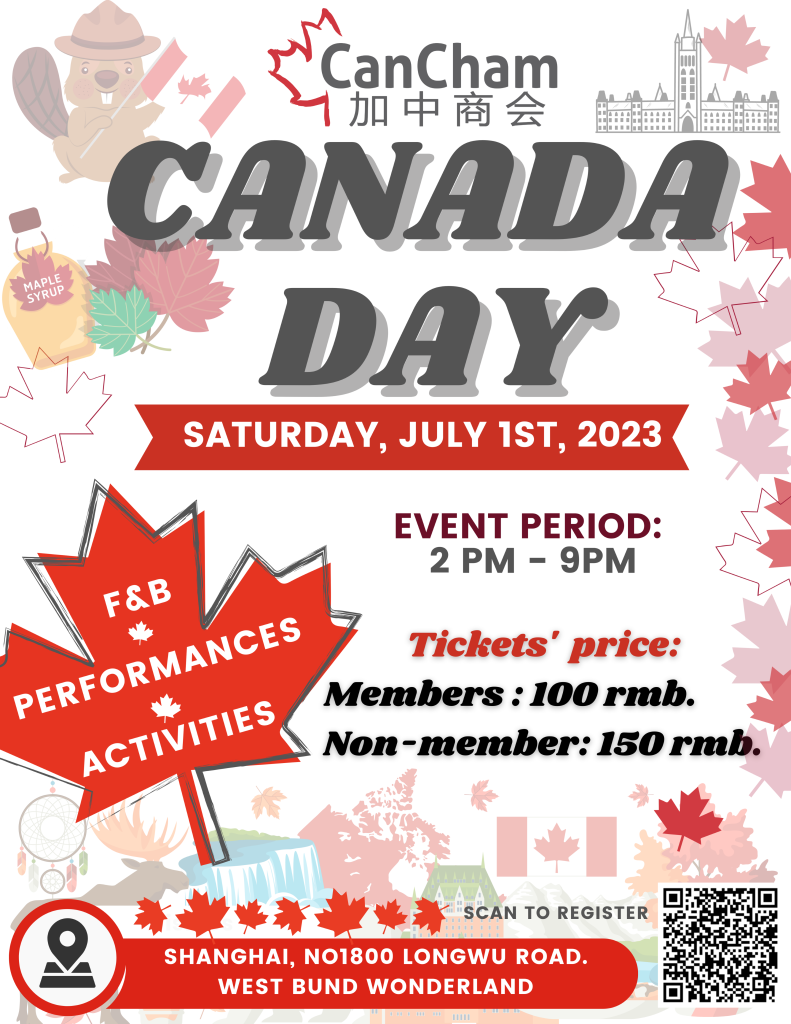 It's CanCham's biggest event of the year, Canada Day 2023!
Come celebrate Canada Day 2023 with the Canadian Chamber of Commerce in Shanghai! This event will be packed with live music, plenty of activities, food and drink, raffle tickets, and sports. Bring your family and friends for a fun-filled day of Canadian festivities.
Live entertainment will keep the celebrations going throughout the day. Save your spot today to celebrate Canada Day with fellow Canadians and friends of Canada!
Tickets for the event are priced at 100 RMB for members and 150 RMB for non-members. Tickets for children aged 6-12 are 60RMB, and children 5 and under get in for free. A wide variety of food and drinks will be available for purchase.
Join us on July 1st from 2:00PM to 9:00PM at West Bund Wonderland, located at 1800 Longwu Rd, Xuhui, Shanghai. Let's celebrate Canada Day together!
A Canada Day cake will be provided by Vesta Baking Solutions!
Don't miss out on this exciting event! Join us for a day of Canadian culture, music, and fun.
7月1日,快来与上海加拿大商会一起庆祝2023年加拿大国庆日吧!这次活动将有现场音乐、大量的活动、食物和饮料、抽奖券和体育项目。带上你的家人和朋友来参加充满乐趣的一天的加拿大庆祝活动。
现场娱乐和音乐表演将使庆祝活动持续一整天。门票的价格为:会员100元,非会员150元。6-12岁儿童60元,五岁及以下儿童免费。场内有丰富的食物和饮料可以买到。
活动从下午2:00至9:00在上海徐汇区龙吴路1800号乐动力西岸风之谷体育公园。让我们一起庆祝加拿大国庆日!
加拿大国庆日蛋糕将由Vesta Baking Solutions提供!
千万不要错过这个激动人心的活动!加入我们,享受加拿大文化、音乐和乐趣的一天。
---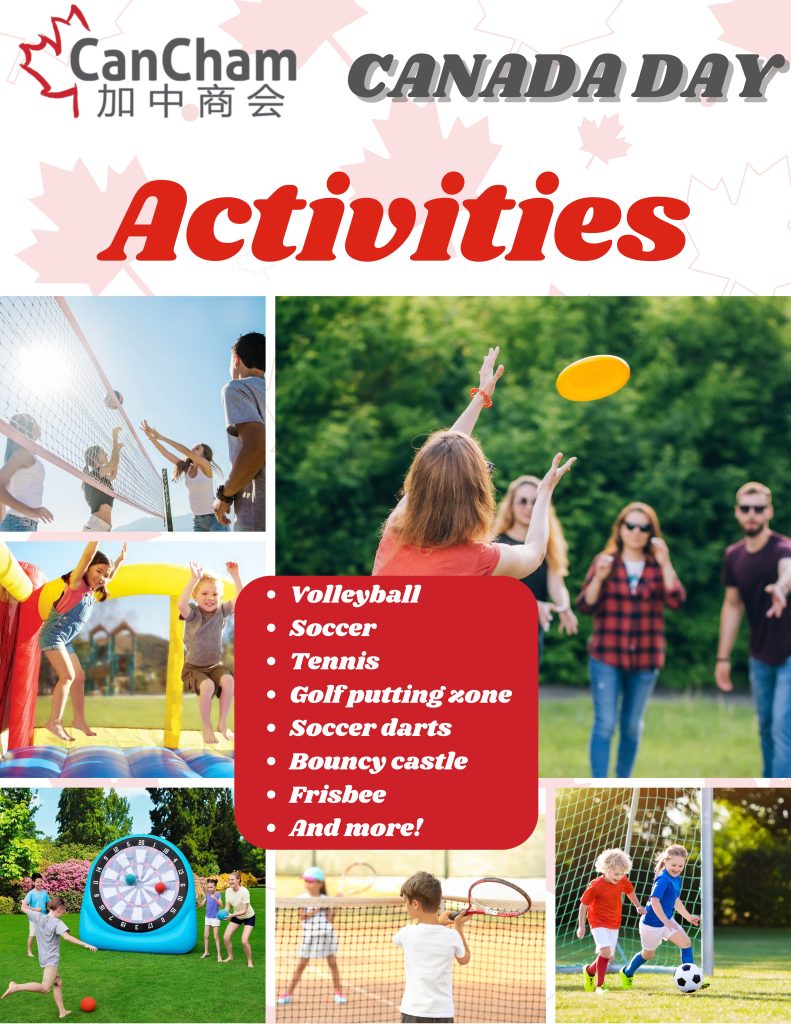 ---
Date and Time: Saturday, July 1, 2023 at 2PM
Tickets:
Member Price: 100 RMB
Non-member Price: 150 RMB
Children 6-12 years Old: 60 RMB
Children 5 years old and younger are FREE
Or Scan the QR Code Below!

Check out our previous Canada Day events!
---
Call For Sponsors
Currently, we are still seeking sponsors and partners to help make this momentous day not only a reality, but a party we'll never soon forget!
Sponsoring our Canada Day is the perfect opportunity to market your brand to the local Canadian and Chinese Businesses. Your branding can be on all promotional event materials, giving exposure before, during and after the event; including but not limited to CanCham's WeChat, Website, Weibo, LinkedIn and other media partners (30,000 + followers).
Please contact us at info@cancham.asia for the specific rates of our sponsorship
---