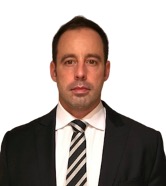 Welcome New Board Director ​Paul Moysiuk
CanCham is proud to announce that Paul Moysiuk from MOXIU (Shanghai) Enterprises Management Consulting Co., LTD. is joining the CanCham Board of Directors!
Paul Moysiuk is a Canadian lawyer who specializes in providing services to assist international clients with establishing, operating and developing businesses in China. His main clients are Canadian businesses entering into or operating in China. Paul focuses on business law and on assisting Canadian and international clients with intellectual property theft, international trade and contract disputes.
His practice areas include Hong Kong and China market-entry business law services, M&A, due diligence, contract drafting, legal research, compliance, anti-corruption and anti-bribery, intellectual property registrations, dispute resolution and litigation. Paul also assists Chinese individuals and businesses with a range of legal matters in Canada.
Paul obtained his Juris Doctorate law degree at Western University in London, Ontario and was called to the Canadian Bar in Alberta. At the beginning of his career Paul developed his skills working under the mentorship of Richard McLaren, a world-renowned sports law specialist. Afterwards and prior to establishing his own firm, Moxiu Law (MX Law), Paul joined a leading Canadian business law firm Blakes, Cassels & Graydon LLP in Calgary, Alberta before reallocating to Shanghai to work for a top-ranked Zhong Lun Law Firm.
With his knowledge and understanding of Western and Asian legal and business systems, Paul plays a valuable role for the international businesses and clients he assists in China and Asia.