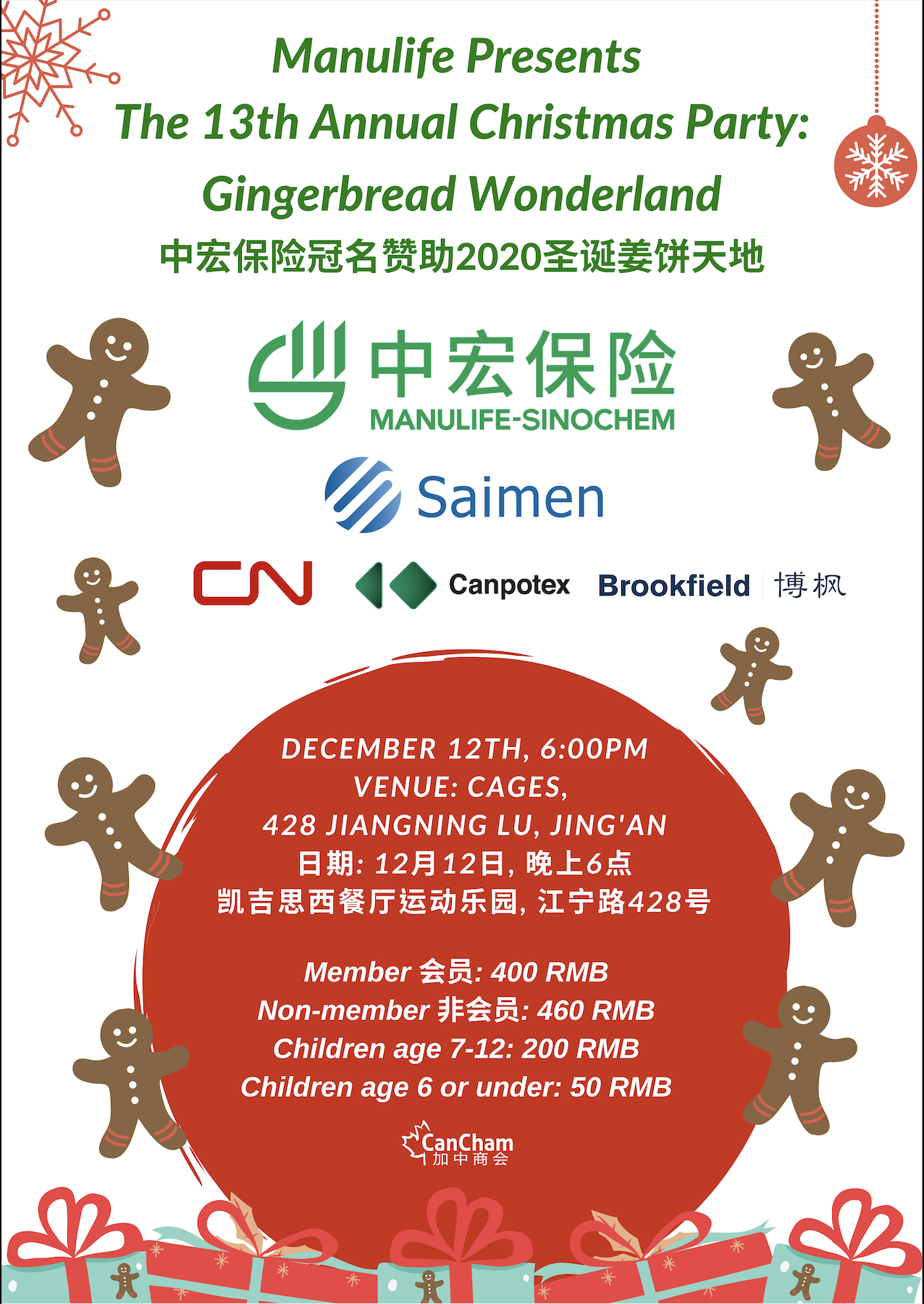 Tickets now available! Manulife Presents the 13th Annual Christmas Party: Gingerbread Wonderland
Tickets now available at: https://cancham.glueup.cn/event/28938/#tickets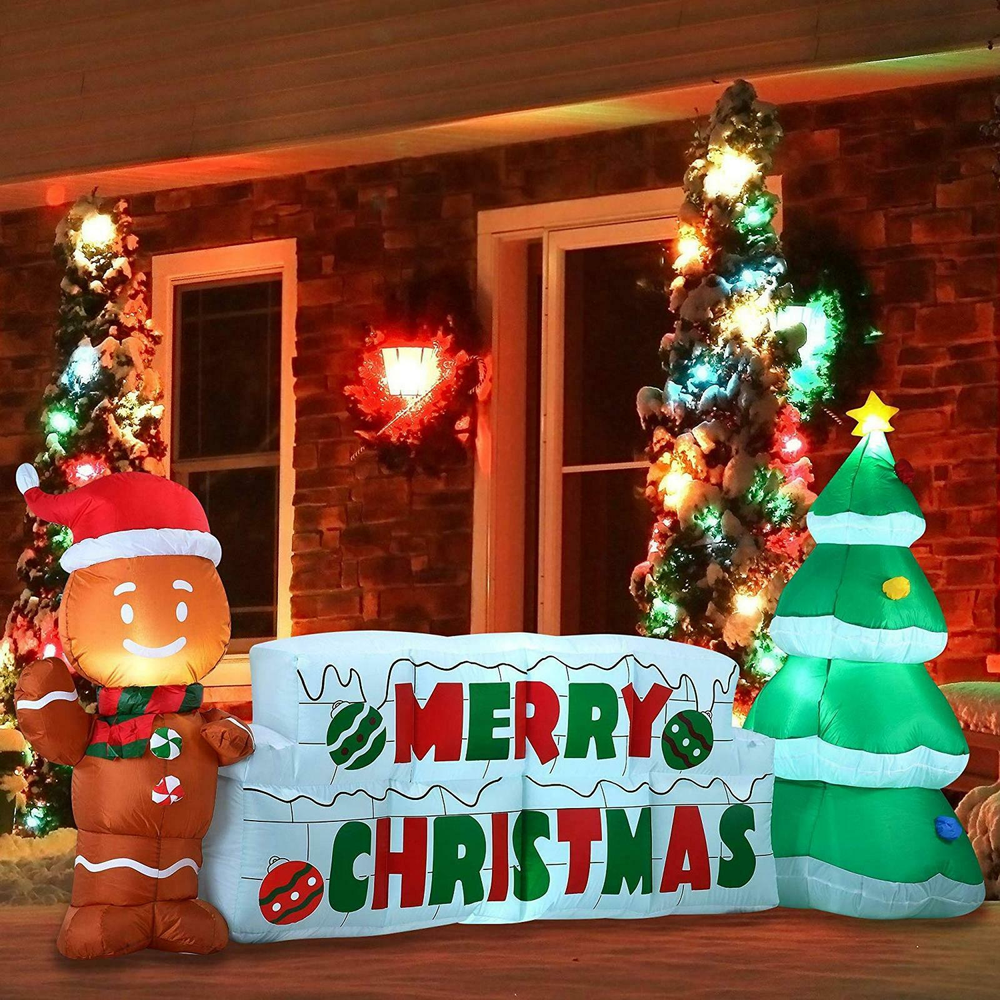 Good friends & good cheer, it's that time of the year!
Christmas is right around the corner, and what better way to celebrate than to join us for an evening of fun, games, presents, and a feast! Save the date, Santa is coming and you're in for a treat!
This year, come feel the Christmas spirit with CanCham at The 13th Annual Christmas Party: Gingerbread Wonderland on December 12th at Cages!
Come enjoy a traditional Christmas dinner like one you would have at home coupled with strong drinks, soft drinks and juice.
Games and activities abound for all the family and jolly Santa Claus will pass by to deliver gifts and take photos with all the children. A raffle of great prizes will also occur, giving you a chance at extra gifts under the tree this year!
Time: 6:00 PM, Saturday, December 12
Location: Cages, 3F, No.428, Jiang Ning Road, Jing'an Sports Center
Limited seats are available and walk-ins are not acceptable. Please register ASAP.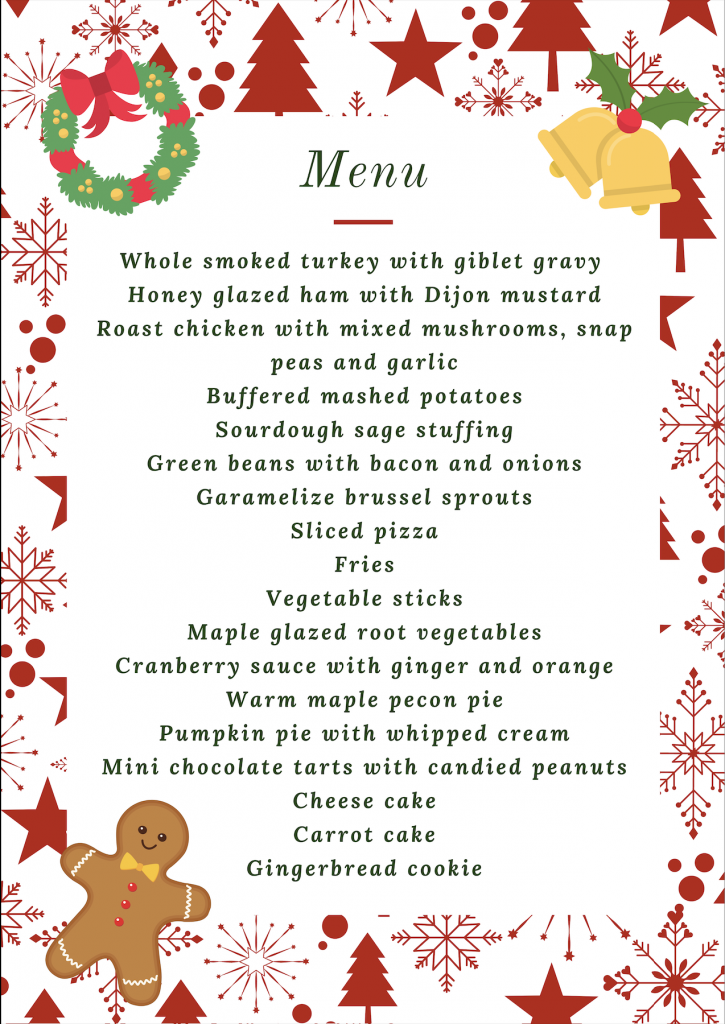 Big thank you to our title sponsor Manulife, gold sponsor Saimen, corporate sponsors CN, Canpotex, and Brookfield. This event could not happen without your support.
We will also have a lucky raffle draw with gifts and vouchers from The Portman Ritz-Carlton Shanghai, Hyatt on the Bund, The Westin Bund Center, Greenwave, Subconscious Day Spa, Dragonfly, 521/SH, Goma Greens, Cages Bar and Sports, The Pearl, Joy Float, Tock's, Spinback Indoor Cycling, Green & Safe, Gin & Juice, Saigon Mama, Up, Lane Boutique Spa&Cafe, Sichuan Citizen & Bar Basil, La Coyota, DVA Boutique SPA, Hyatt Regency and Grand Hyatt Shanghai.
There will be a special gift bag prepared by Times Grocery for everyone to bring home and delicious coffee prepared by Julius Meinl to keep you energized throughout the night.
Special thanks to Asian Tigers for taking care of the logistics for the event.