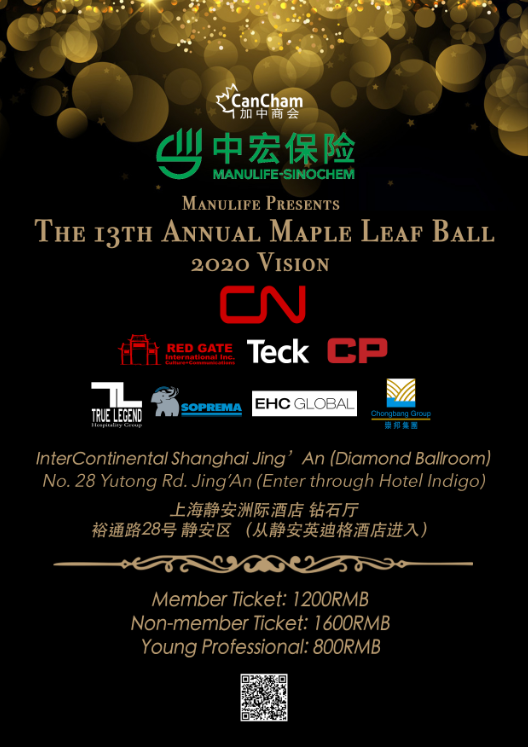 Sep 26 | Manulife Presents Maple Leaf Ball: 2020 Vision
Manulife Presents The 13th Annual Maple Leaf Ball: 2020 Vision, occurring on the evening of September 26th. Special thanks to our title sponsor Manulife, gold sponsor CN, corporate sponsors Red Gate, True Legend,Teck, CP, EHC, Chongbang Group and Soprema. This event couldn't happen without your support.
Join us for a momentous evening of unlimited toasts at our bars, a gourmet 4-course Canadian menu, amazing prizes, live musical performance, good cheer and dancing.
Please enjoy steaks sponsored by Canada Beef, drinks at the bar sponsored by Pistolera, wine sponsored by D2C and mooncakes sponsored by Tim's Coffee House.
Auction items include two business class round trip Air Canada tickets from Shanghai to any major city in Canada as well as a stay at the beautiful new resort: naked Water.
Don't miss out on our lucky raffle draw with gift vouchers totaling up to 25,000 RMB in value from Grand Hyatt Shanghai, InterContinental Shanghai Jing 'An, Greenwave, Future Empire, Osteria, CeiCas, Cantresor, Cages, Just Order, The Living Room, Portman Ritz Carlton, The Pearl, Hungry Lung's Kitchen, bottles XO, The Langham Hotel Shanghai, Xintiandi, Grand Kempinski Hotel Shanghai, La Selisa,CE LA VI, Naked Group, Peace Hotel, I Fly Yoga, and Times Grocery.
There will be take away goodies sponsored by Wellington College, Just Order, Greenwave, Expats Holidays, Mahota Farm, Dragon Fly, I Fly Yoga and Times Grocery.
Dress code: Black tie with a pair of glasses
Become a Sponsor or purchasing a table: Please contact us directly at events@cancham.asia
Hotel Accommodation: Maple Leaf Ball guests can enjoy a special discounted room rate on the night of the Ball with InterContinental Shanghai Jing'an. Please contact events@cancham.asia for more information.
Registration Closes on September 23, 6pm. Please register in advance.
Please contact events@cancham.asia for vegetarian menu before September 23.
Menu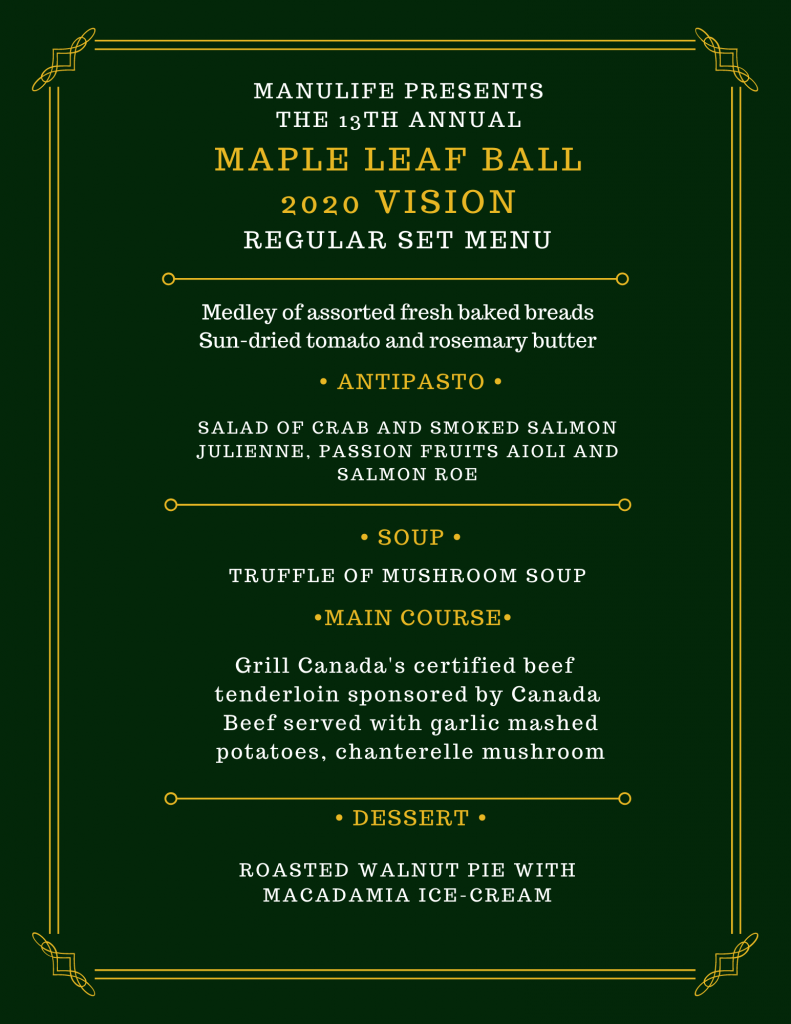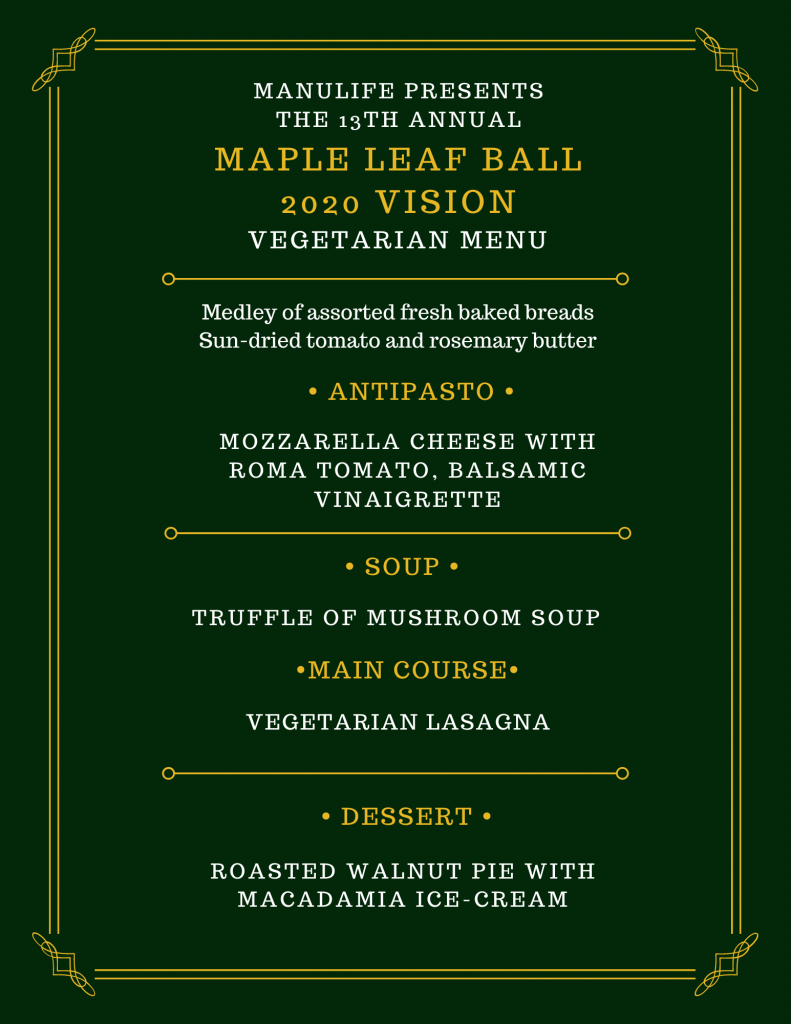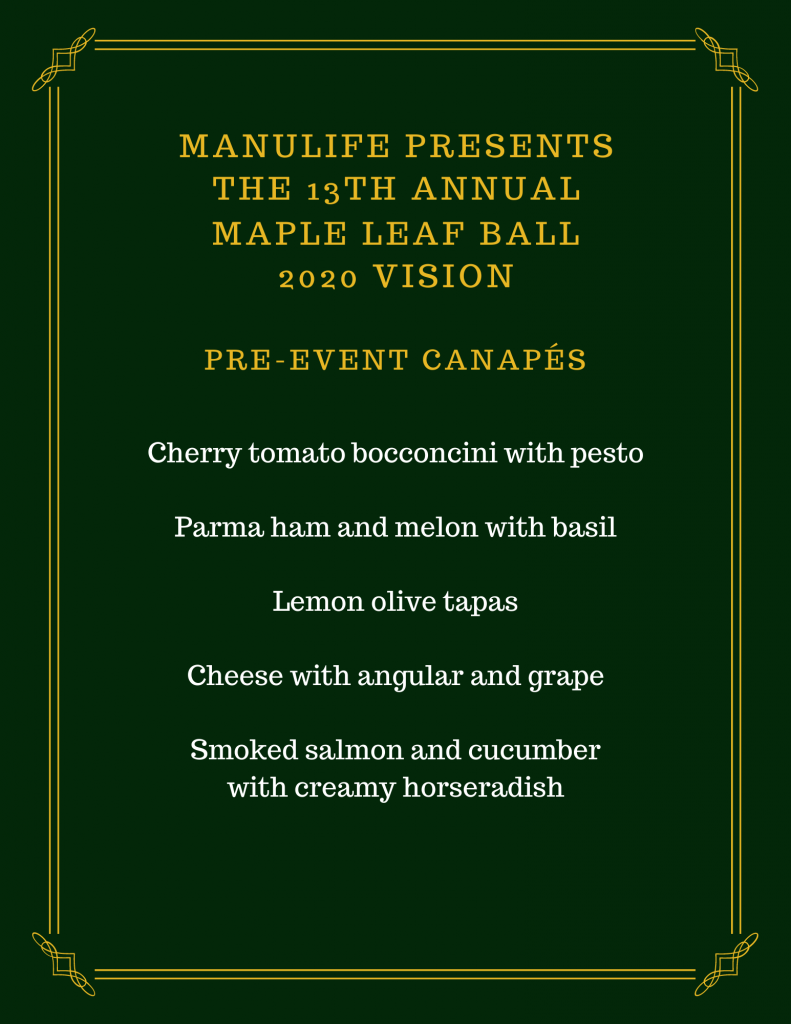 Performance – V Band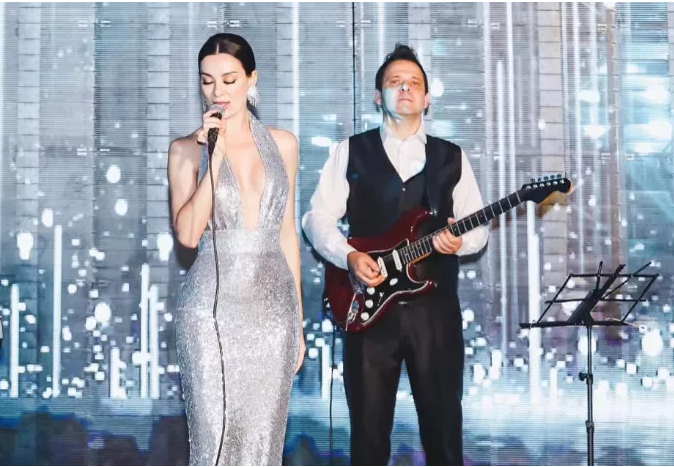 Performance – Aerial Yoga (Iris Chen)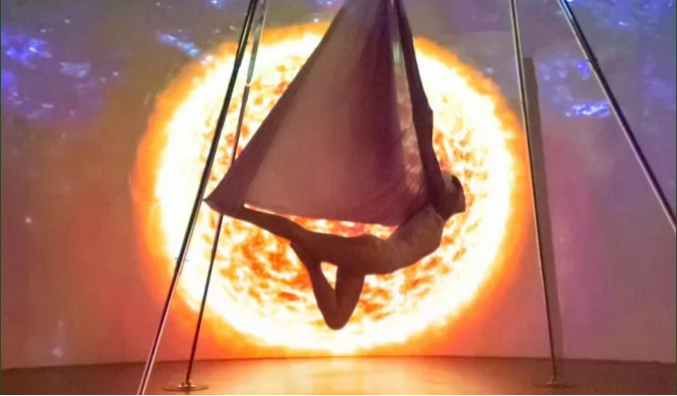 中宏保险冠名赞助第十三届枫叶晚宴:2020视野
中宏保险冠名赞助的第十三届枫叶晚会2020视野将在9月26日晚举行。非常感谢冠名赞助商中宏保险,金牌赞助商希恩国际货运,以及企业赞助商赤萌市场营销策划, True Legend, 泰克咨询,加拿大太平洋铁路, 依合斯电梯,崇邦集团和索普瑞玛建材。你们给了这个晚宴不可或缺的支持。
加入我们!与我们一起享受这场盛大的晚宴,品尝各类美食美酒,欣赏激动人心的音乐表演,豪夺晚宴各类奖品,度过一个让你回味无穷的夜晚。
请尽情享受我们晚宴提供的加拿大牛肉国际协会赞助的牛肉,由女枪手赞助的吧台美酒,D2C赞助的餐酒,以及Tim's赞助的月饼。
拍卖项目有加拿大航空机票:上海 – 加拿大任意1个目的地的往返程尊享商务舱机票 ,还有在美丽的新度假胜地裸心社假期。
我们的幸运抽奖活动,奖券来自上海金茂君大酒店, 上海静安洲际酒店,惠外科技, 未来帝国, 蚝好吃, 上海新创烹饪, 加珍餐饮, 凯吉思西餐, 上海波特曼丽思卡尔顿酒店, 音昱听堂, 加食达,珍珠剧场,饿龙餐厅,bottlesXO,上海新天地朗廷酒店,上海凯宾斯基大酒店,La Selisa, 裸心集团, CE LA VI, I Fly Yoga,和平饭店及泰晤士杂货商店的总值达25,000元现金礼品券!
还有礼物袋由杭州惠灵顿学校, 加食达,惠外科技,泰生农场,Expats Holidays, I Fly Yoga, 悠庭保健会所以及泰晤士杂货商店赞助的等您带回家。
衣着要求:黑色领带以及一副任何形式的眼镜
成为我们的赞助商或是购买一个企业桌:请直接联系events@cancham.asia
额外酒店服务:枫叶晚宴的客人们可以在当晚享受晚宴场地上海静安洲际酒店的优惠住宿房价,详情请咨询events@cancham.asia
9月23日下午6点结束注册,请尽早注册。
若您需要素食餐,请在9月23日前联系events@cancham.asia
Venue:
InterContinental Hotel Diamond Ball Room
No. 28 Yutong Rd. Jing'An(Enter through Hotel Indigo)
上海静安洲际酒店钻石厅
裕通路28号 静安区(从英迪格酒店进入)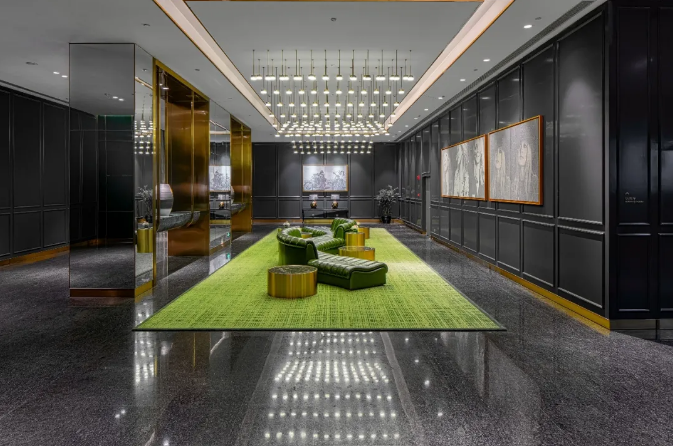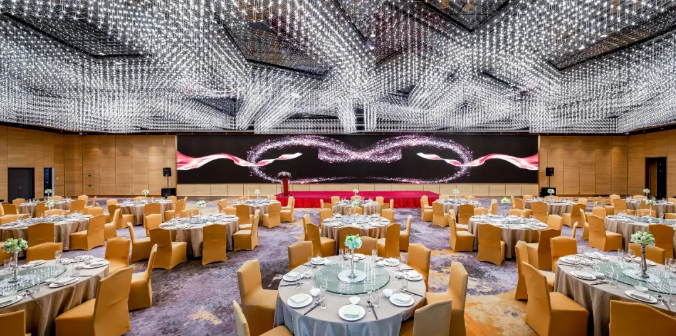 Date:
Saturday, September 26, 2020
06:00 PM
Ticket:
Member Standard Price: 1200 RMB
Non-member Standard Price: 1600 RMB
Young Professional Price: 800 RMB
Individual ticket buyers will be specially placed at one of the individual and in-kind sponsor tables.