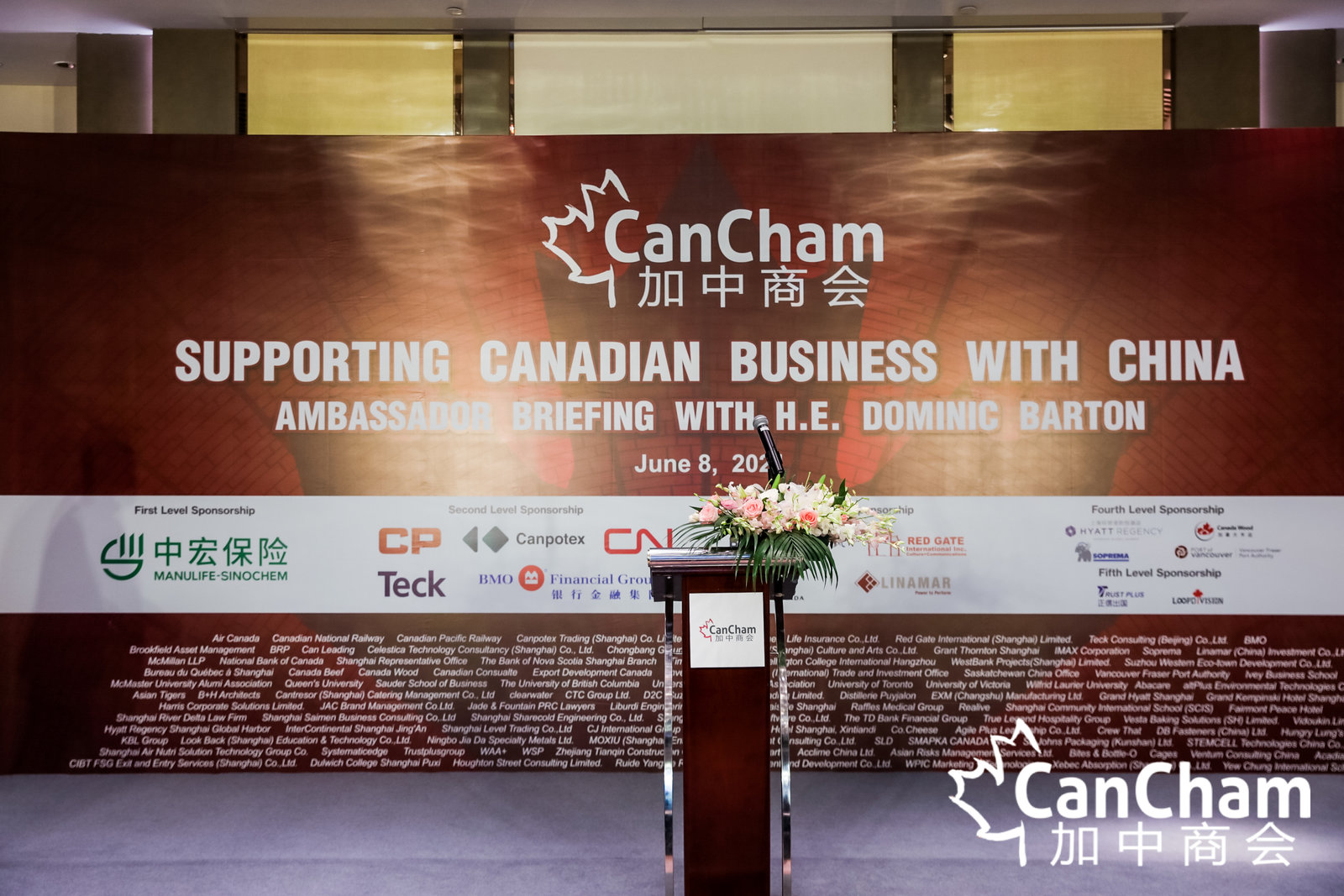 Event Recap: Ambassador Briefing with H.E. Dominic Barton
The Canadian Chamber of Commerce in Shanghai would like to thank everyone who joined the Ambassador Briefing with H.E. Dominic Barton on June 8th.
We would like to thank our sponsors Manulife-Sinochem, CP, Canpotex, CN, Teck, BMO, Red Gate, Brookfield, Linamar, Air Canada, Hyatt Regency, Canada Wood, Port of Vancouver, Soprema, IMAX, Trust Plus and SMAPKA.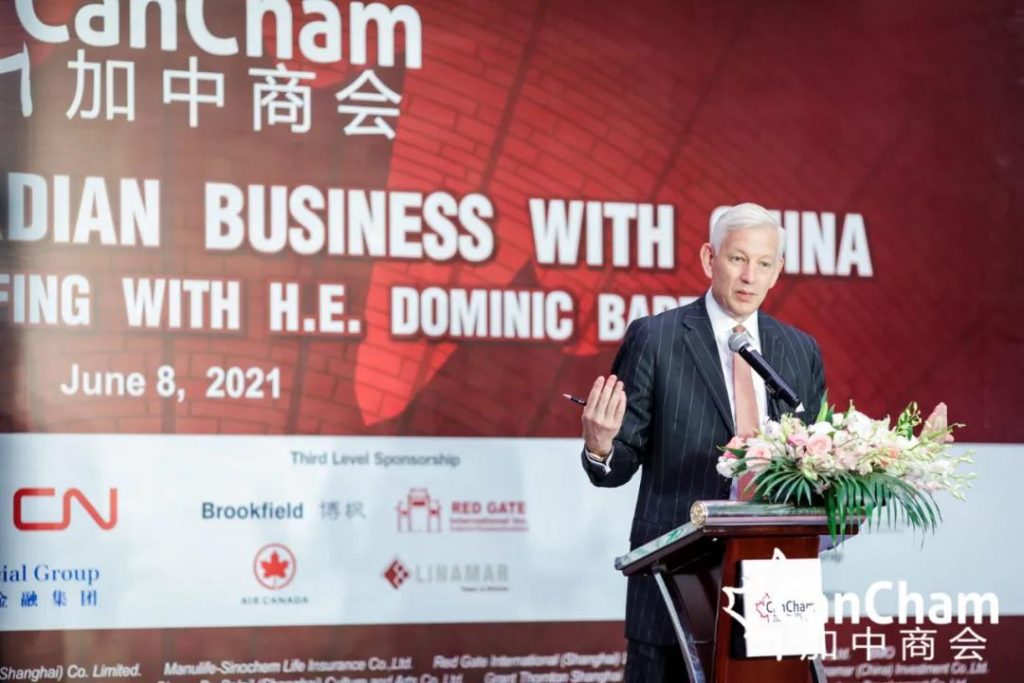 This was the first time a Canadian Ambassador to China has briefed the Shanghai based business community. An important moment in Canada China relations. Special thanks to the wider CanCham community for their support and energy in making this important dialogue happen! We trust that everyone gained good value and perspectives as a result of the discussions had!