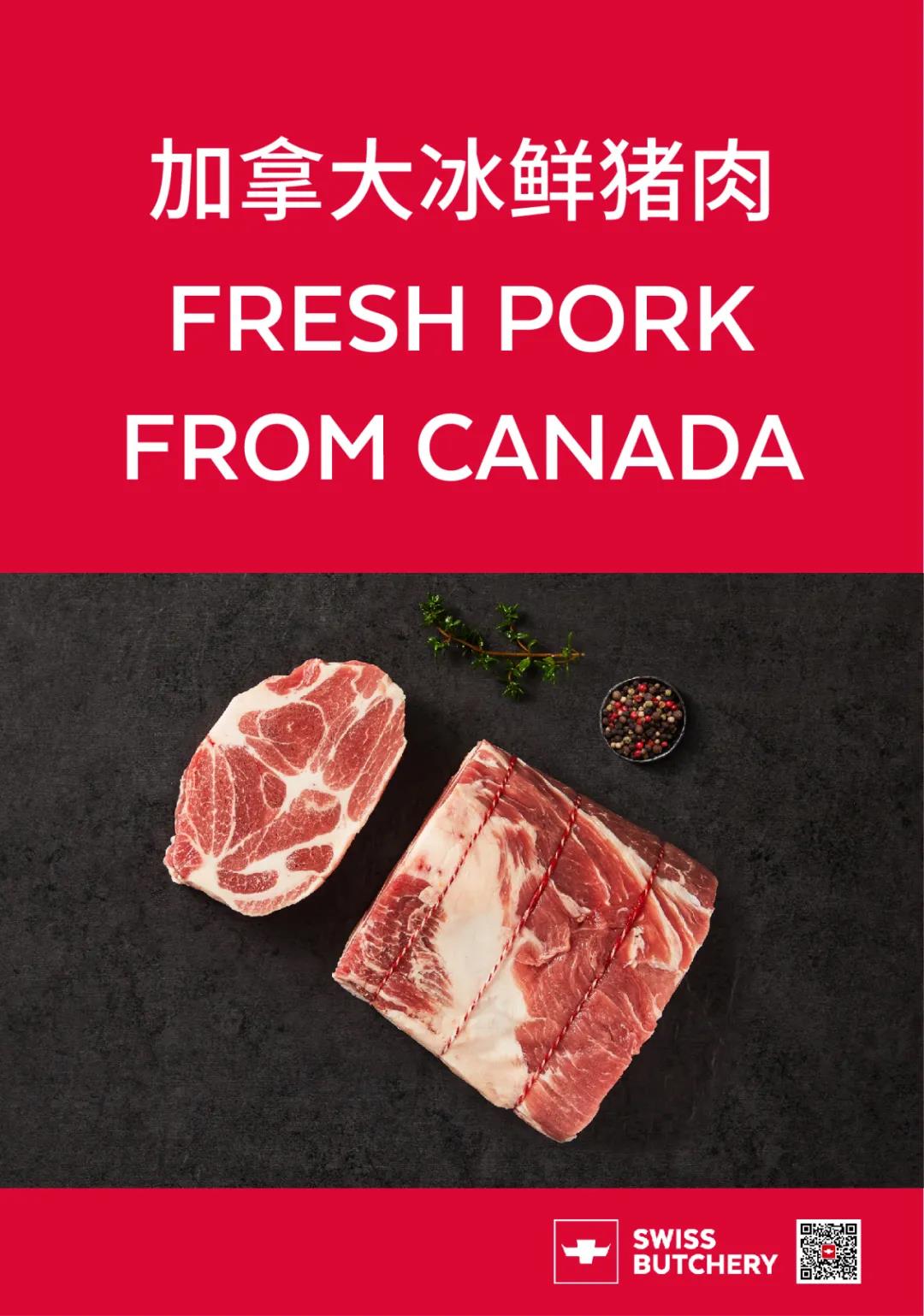 Canada Pork Now Available at Swiss Butchery
Maple Leaf's Lethbridge Pork
Maple Leaf, founded in 1927, is Canada's oldest and biggest meat processing company. With more than 11.000 employees distributed across North America and Asia, they have become one of the world's highest quality pork producers.
The Lethbridge hogs are all the same genetics: LWD = Large White (female) x Duroc (male). They are fed with high quality barley and wheat to obtain the best marbling. The use of growth promotants is strictly prohibited to ensure an unadulterated taste and a healthy fresh meat.
In order to provide the highest quality assurance, Lethbridge processes the hogs in a HACCP approved facility, with 5 full time staff in Quality Assurance Department, 5 full time CFIA Inspectors, & 1 full time Veterinarian-in-charge.
The hogs are raised following these measures to ensure the well being of the animal:
• Low stress environment
• Barn employees trained in Humane Hog Handling techniques
• Hogs are kept by producer group
• Remote video auditing of live hogs monitored 24/7 byThird Party
In 2019 and 2020, Maple Leaf has received the highest grading certification from the Annual International Taste Institute for its rich tasting, and enticingly tender and juicy textured pork.
Want to know more about Maple Leaf? Have a look here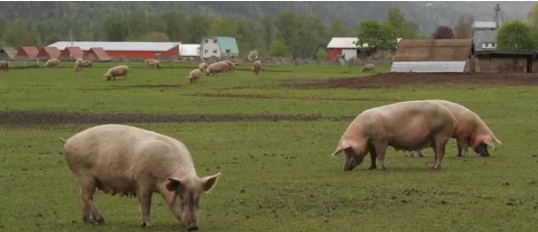 枫叶食品莱斯布里奇猪肉
枫叶食品成立于1927年,是加拿大历史最悠久、最大的肉类加工企业。该公司在北美和亚洲拥有逾11,000名员工,已成为全球质量最高的猪肉生产商之一。
这种莱斯布里奇猪基因都是相同的:LWD=大约克夏猪(母)x杜洛克猪(公)。用高品质的大麦和小麦喂养它们,以获得最好的脂肪纹理。在整个生长过程中严禁使用生长激素,以确保猪肉纯正和健康。
为了提供最高的质量保证,在HACCP认证的设施中处理生猪,质量保证部有5名全职员工,5名全职CFIA检查员,以及1名全职兽医主管进行全程监管。
为了确保猪的健康,我们采取以下措施饲养猪:
• 低压力环境
• 畜棚员工接受人道养猪技术培训
• 生猪由生产集团饲养
• 由第三方对活猪进行24小时远程视频监督
在2019年和2020年,枫叶食品以其丰富的口感,诱人的鲜嫩多汁的猪肉获得了年度国际风味评鉴所的最高等级认证。
想了解更多关于枫叶食品的信息吗?来这里看看吧。