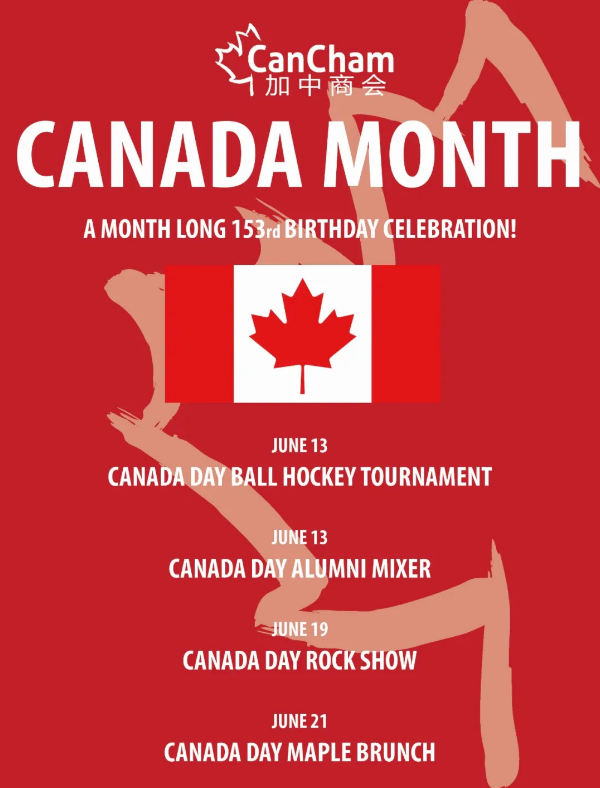 Canada Month Celebration
CanCham Canada Day is now CanCham Canada Month!
This year, the Covid-19 pandemic has affected everyone around the globe. We Canadians in Shanghai are no different.
In the past, CanCham has sought to organize the largest and grandest Canada Day celebration each and every year. This year, in order to be responsible in an age of social distancing, we are shifting our focus from one large 1000+ people event, to several smaller scale events over the course of June.
Join us for sports fun, rock shows, brunches, and mixers! Something for everyone! Stay tuned for more detail to come.
Please email events@cancham.asia for sponsorship opportunities and visibility.