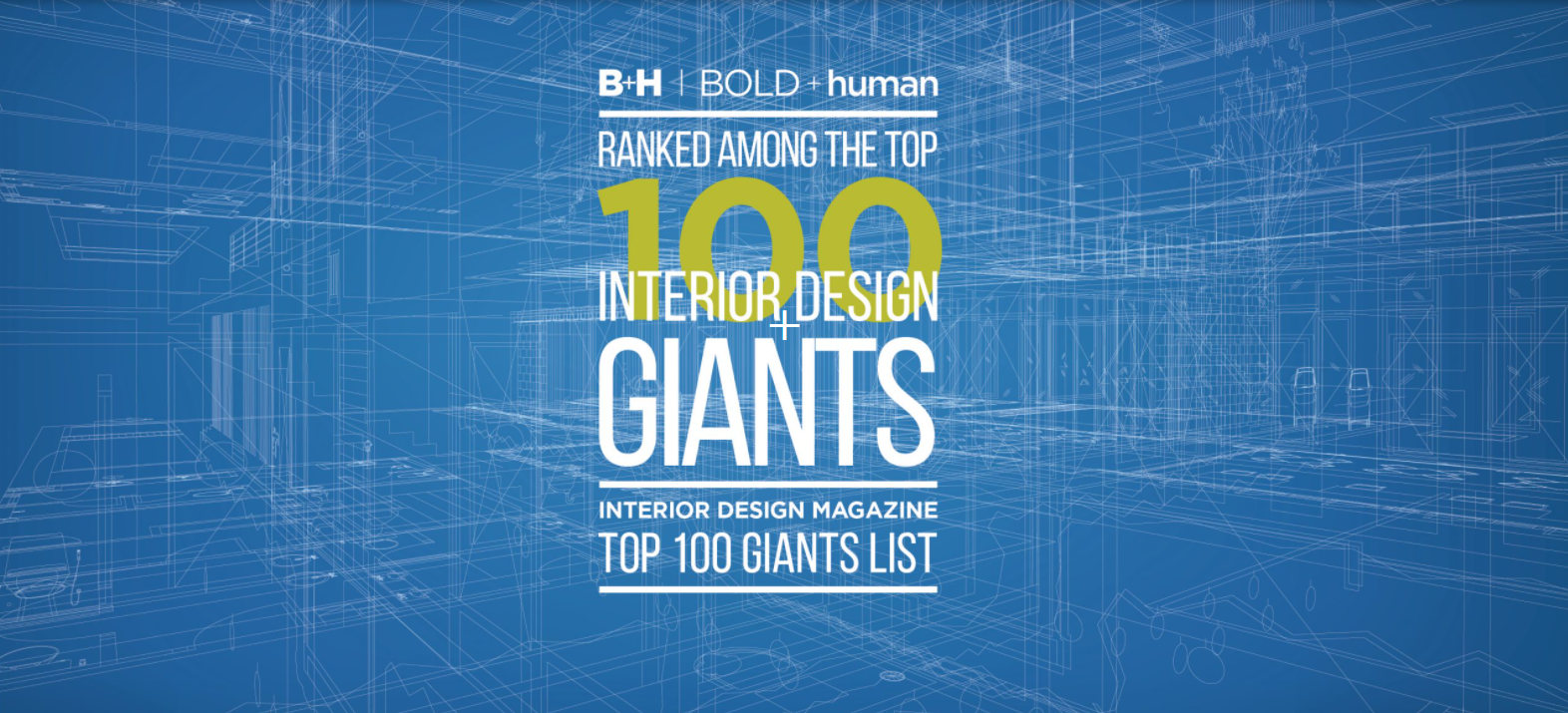 B+H Ranks amongst the Top 50 Interior Design practices
We are thrilled to announce that B+H is listed amongst the world's Top 100 Interior Design practices in the Interior Design Magazine Top 100 Giants 2022 global survey. The annual survey, led by Interior Design Magazine's research team, examines the trends and disruptors shaping our industry today. This year, B+H climbed by 15 points from 57 to 42, putting us in the top 50 firms globally.
Click this link to view the full list.