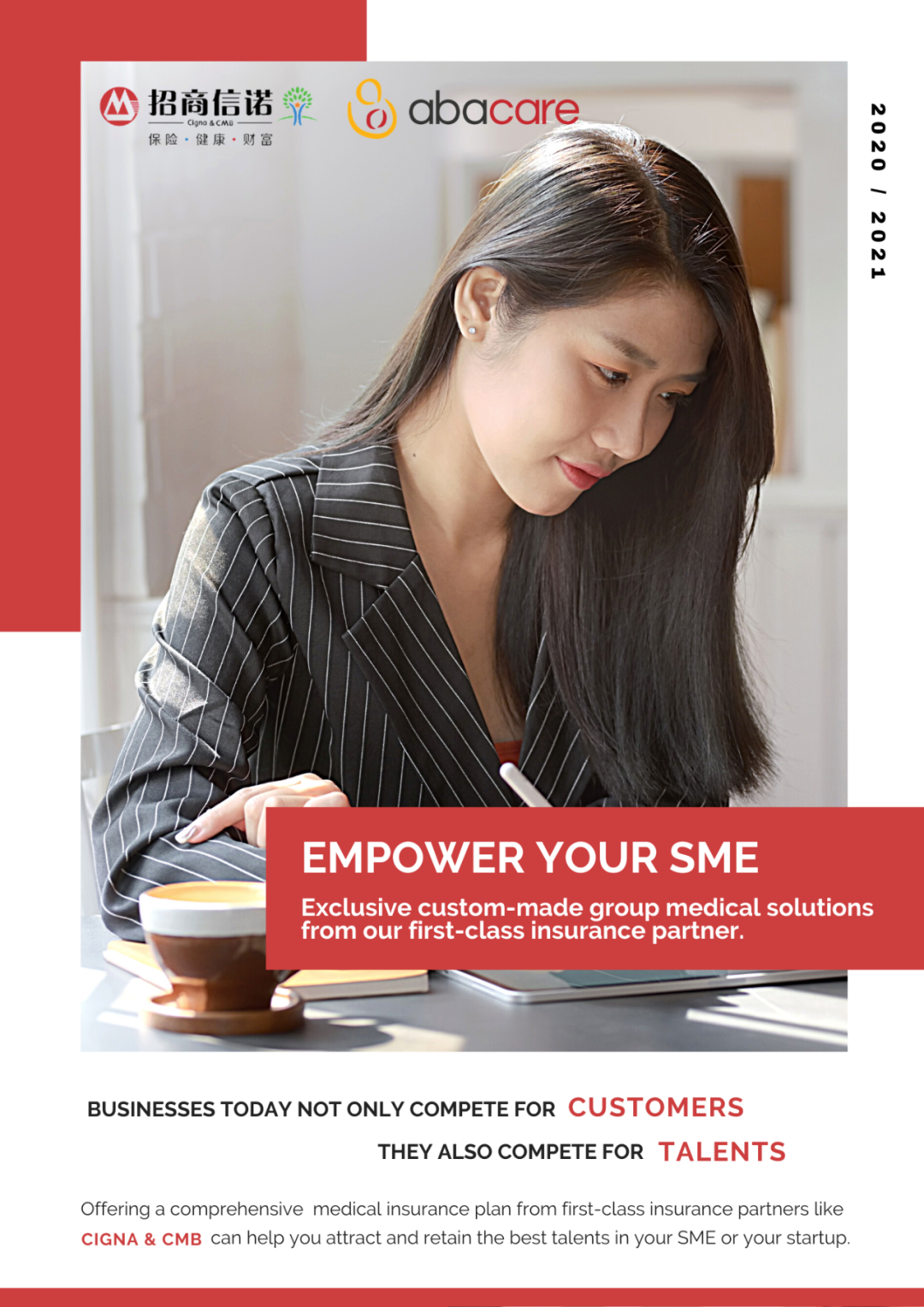 Abacare Comprehensive Medical Insurance Plan 2020/2021
Abacare is offering a comprehensive medical insurance plan to CanCham members. Check out details below: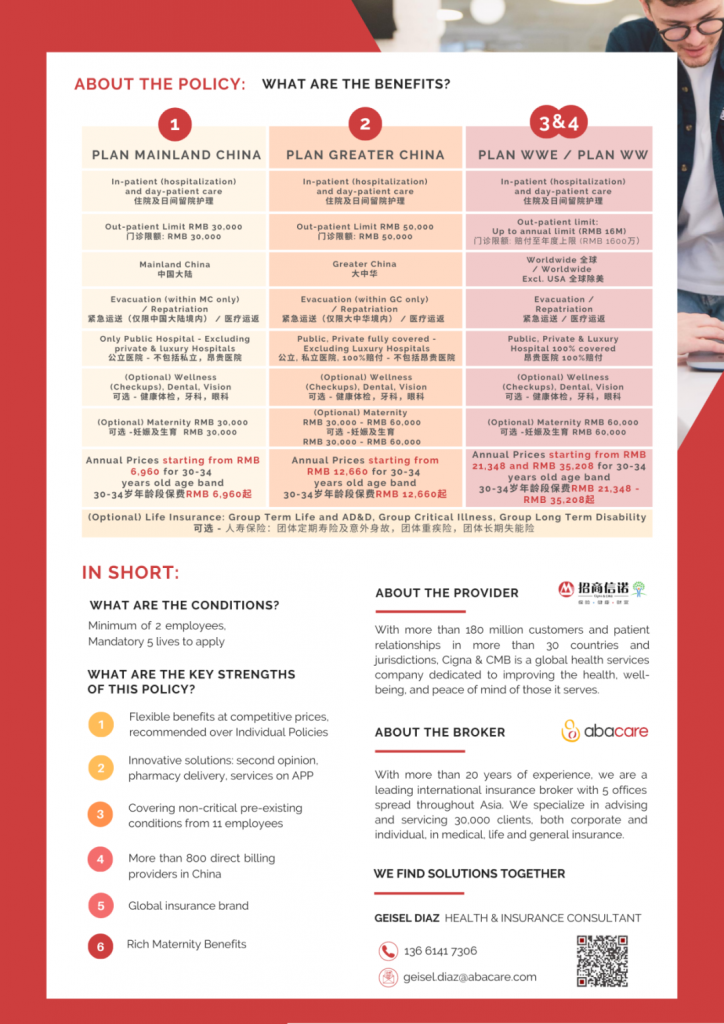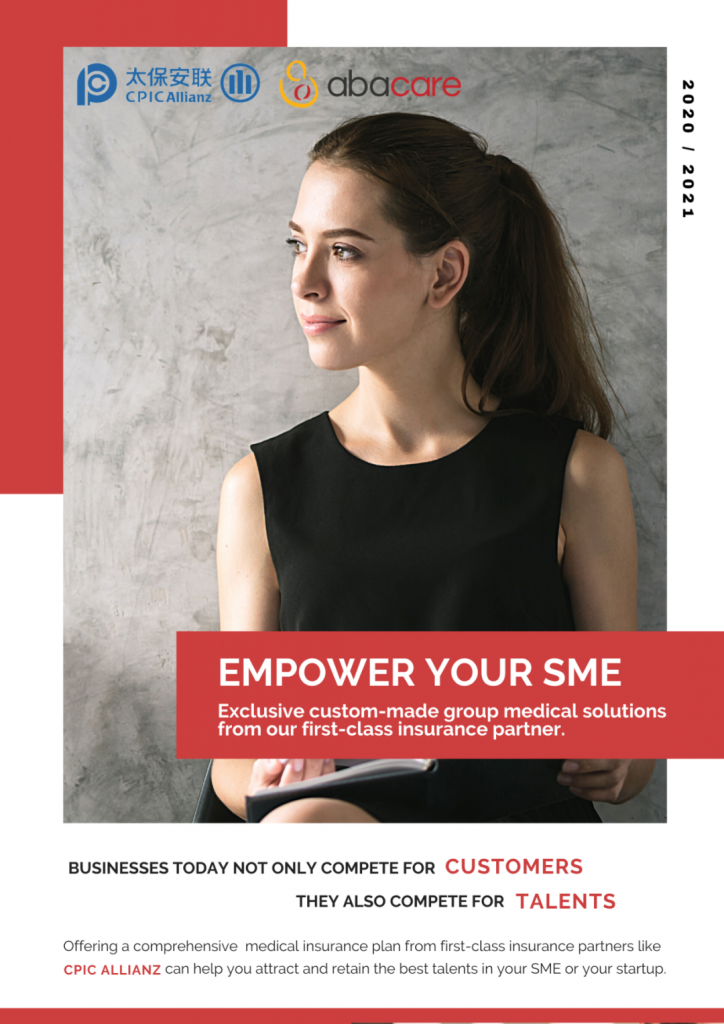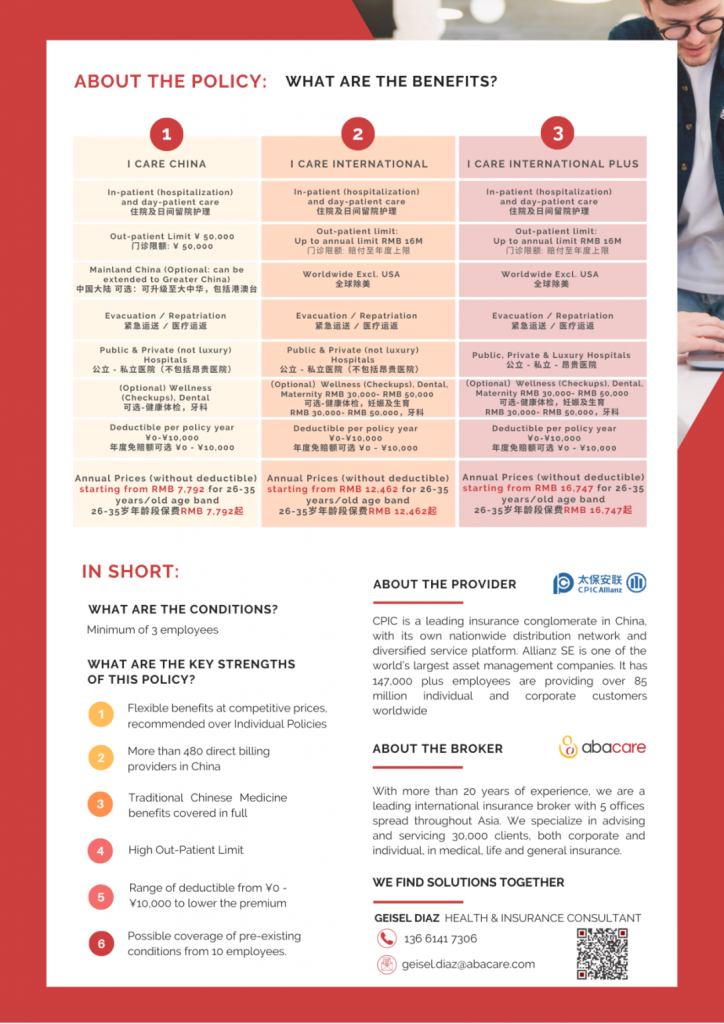 Abacare is a group of international insurance brokerage companies. They specialize in advising and servicing both individual and company clients professionally.
With offices in Shanghai, Beijing, Guangzhou, Hong Kong, and Singapore, they take responsibility in protecting your future and that of your family or your business.
For over 20 years, they have been specializing in providing insurance covering medical, life and general insurance needs to more than 30,000 clients.
Medical Insurance: Hospitalization (in-patient), Non-hospitalization (out-patient), Cancer treatments, Maternity, Dental, Optical
Life Insurance: Term life, Whole Life, Critical illness
Liability Insurance: Public Liability, Product Liability, Professional Liability,Employers liability
Property & Casualty Insurance: Business Interruption, Worker's Compensation, Home / Office/ Warehouse, Transport insurance
If you wish to learn more, feel free to contact Geisel Diaz, Abacare's insurance consultant, who will be able to advise you on the best plan to select:
WeChat: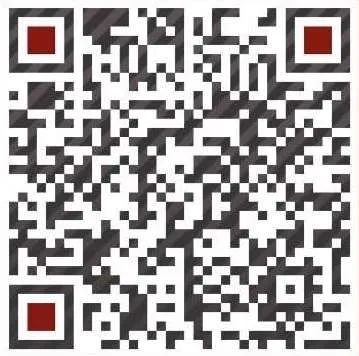 Phone: +86 136 6141 7306
Email: geisel.diaz@abacare.com