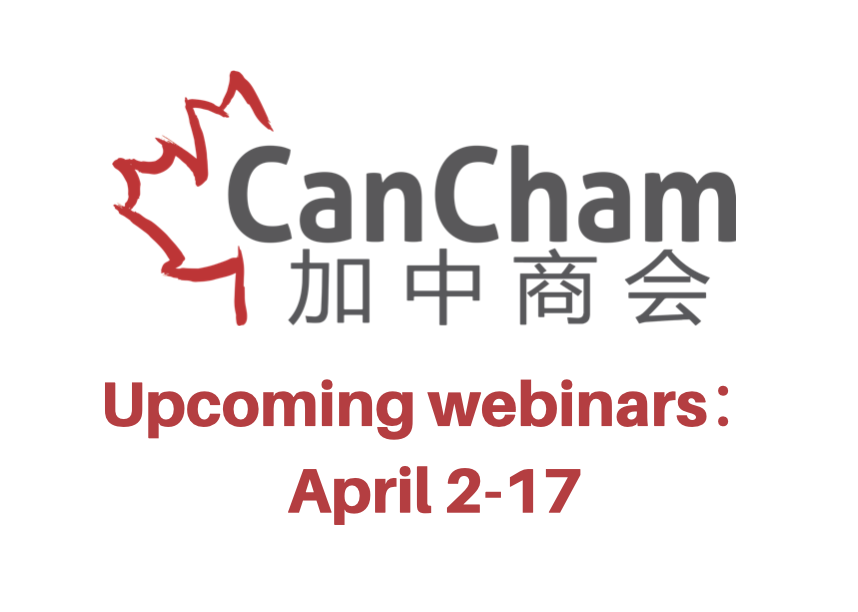 Upcoming webinars:April 2-17
Apr 2 | China COVID-19 Corporate Tax Incentives
Apr 3 | Cash Repatriation & Investment Protection
Apr 15 | Start-Up Business For Entrepreneurs During Covid-19
Apr 17 | Personnel Optimization & Talent Attraction
---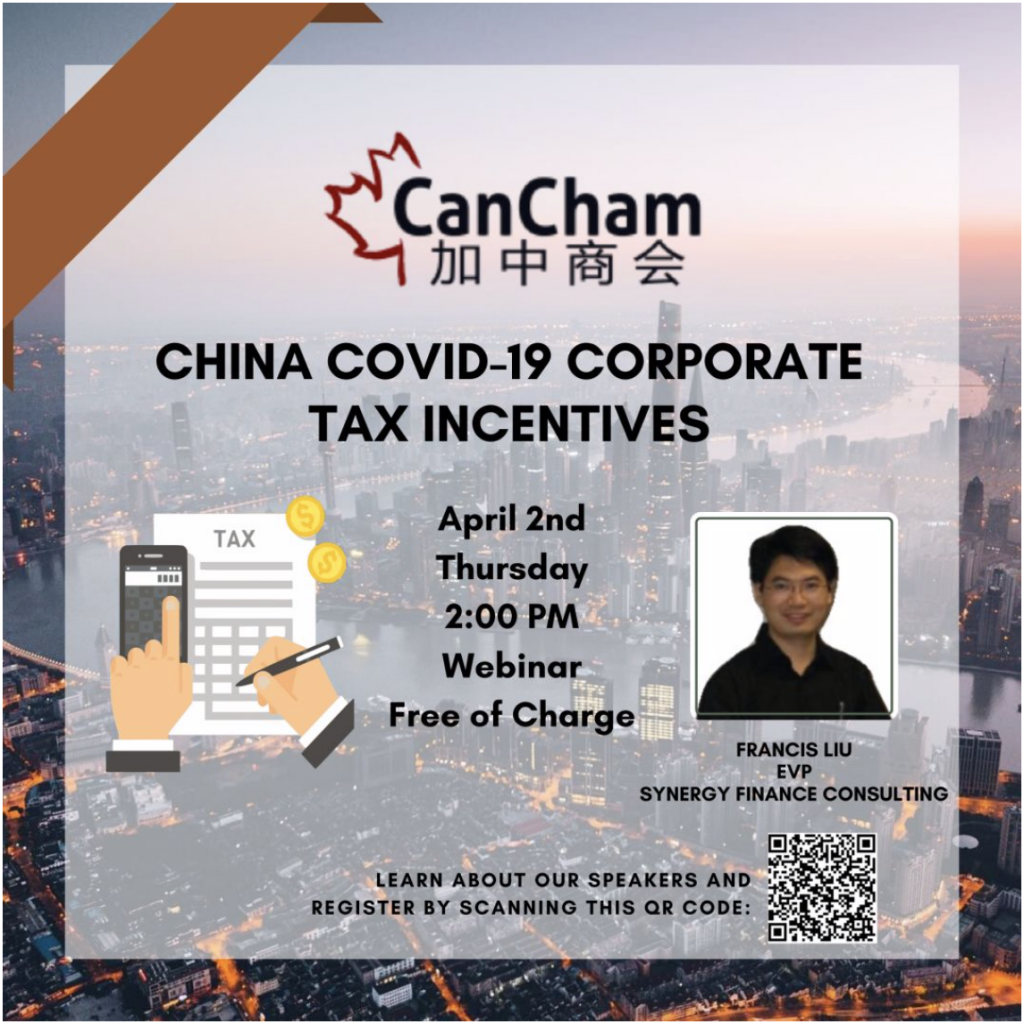 The global outbreak of COVID-19 is significantly affecting businesses and their employees, as well as the wider domestic and global economies. Join us and learn about Chinese preferential policies under COVID-19 as well as Corporate Income Tax (CIT) Yearly Filing! You will learn more useful information about what is CIT clearance filing, timeline for CIT clearance filing, difference between accounting & tax, hence needs adjustment, preferential policies for technology related enterprises, etc.
This webinar will be host on April 2nd, Thursday, at 2:00PM/14:00, China Standard Time.
Speaker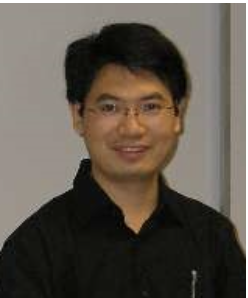 Mr. Francis Liu is a U.S. CPA, Chinese Tax Adviser and lawyer.
He graduated from Peking University with an engineering major and University of Southern California with an MBA degree, and worked in Huawei and Motorola before. He also assumed as CFO of a public corporation.

Now he is partner of Synergy Finance Consulting, LLC. – this firm is dedicated to rendering professional accounting, tax, and management consulting services to SMEs to help them expand in China.
Agenda

01:45 PM – 02:00 PM Joining the Zoom Webinar Waiting Room
02:00 PM – 02:05 PM Opening Remarks
02:05 PM – 02:35 PM Chinese preferential policies under COVID-19 & Corporate Income Tax (CIT) Yearly Filing (Francis Liu, Synergy finance consulting)

02:35 PM – 02:55 PM Q&A
02:55 PM – 03:00 PM Closing Remarks
Date:
April 2, 2020
Thursday
02:00 PM
Ticket:
Free
Extended Reading:
A reference to preferential policies to contain COVID-19
---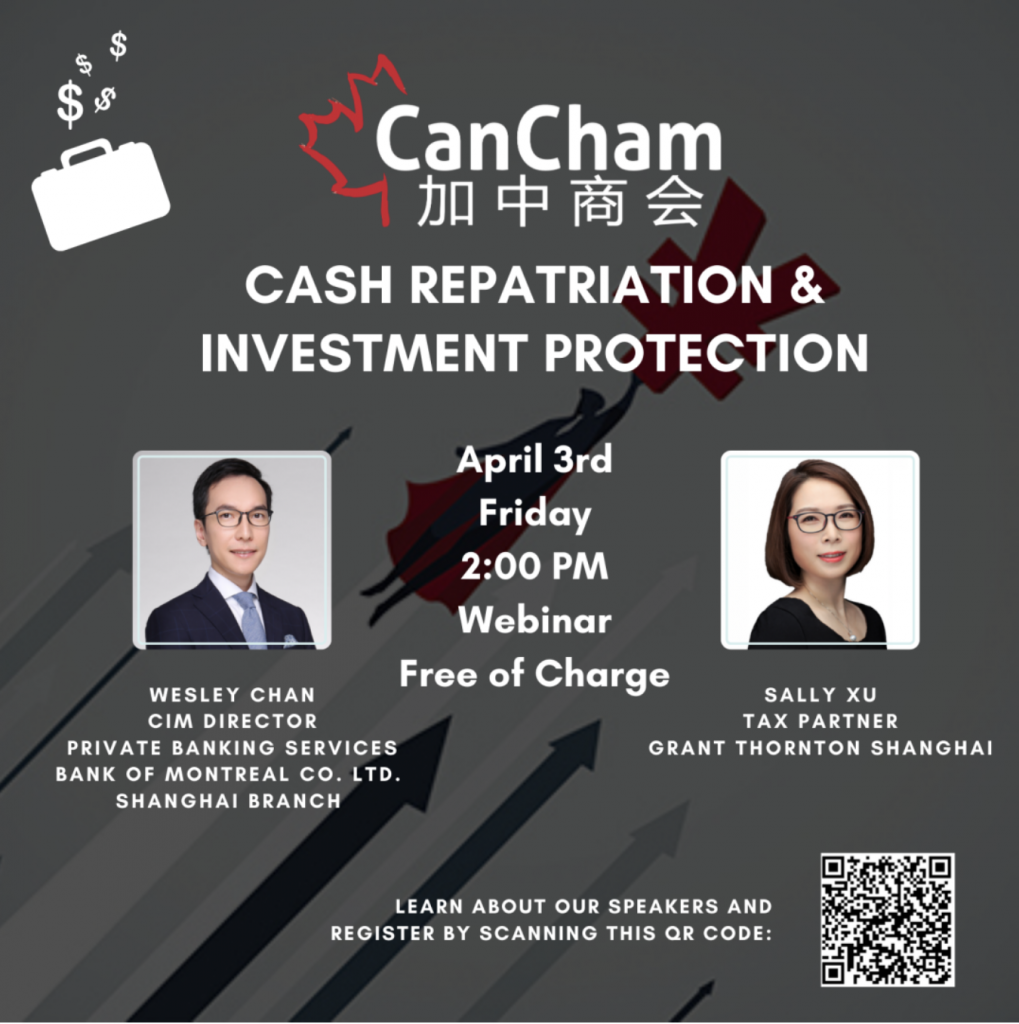 With growth in the China market, foreign invested companies are making profit, and it is necessary to think about strategies for cash repatriation under the foreign exchange control context in China. This could be achieved by trade items (good sales) and also by non-trade items (service fee, royalty, dividend, and etc.). While it is known as the China cash trap, a problem faced by almost all foreign invested companies in China; it could be effectively solved through planning ahead. At the same time, you should also be aware of your investment protection. Join us now and learn more useful information about Cash Repatriation & Investment Protection from our experts!
Experts, Sally Xu who is a tax partner of Grant Thornton's Shanghai office, and Wesley Chan from BMO financial group will discuss the cash repatriation & solution to banking needs for Canadians in Shanghai.
The webinar will be host on April 3rd, Friday, at 2:00PM/14:00, China Standard Time.
Speakers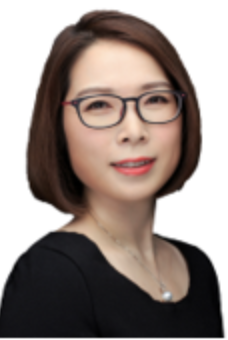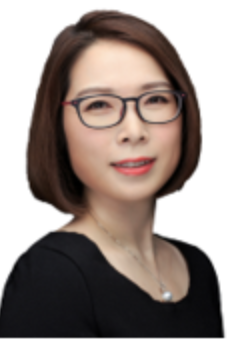 Sally Xu is a tax partner of Grant Thornton's Shanghai office. She has accumulated rich experience in providing tax and transfer pricing advisory services in aspects of supply chain management and optimization, business restructuring, tax due diligence, tax risk control and planning, as well as cash repatriation to various multinational corporations. Sally has also assisted dozens of companies to explore inbound and outbound investment opportunities.
The clients served by Sally include machinery, consumers, luxury, electronics, telecommunication, pharmaceuticals, chemicals, e-commerce and services.
Sally is the Champion of the China (Shanghai) Free Trade Pilot Zone inShanghai office and has assisted many clients in conducting investment navigation.
Prior to joining Grant Thornton, Sally worked with Price water houseCoopers and Ernst & Young.
Sally has received her Bachelor and Master Degrees from ShanghaiJiaotong University, China.
She is a member of the Association of Chartered Certified Accountants (ACCA).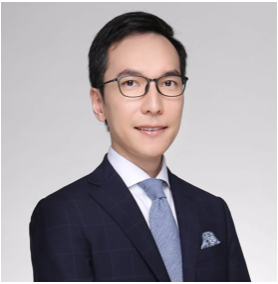 Wesley joined BMO in November 2013. He has been responsible for business development in China East area in servicing and advising Ultra high net worth families for wealth planning, assets protection, tax efficiency and succession planning in cross borders banking. Prior to that, he was Assistant Vice President of KGI Securities of China Development Industrial Bank in Hong Kong and was a Senior Fixed Income Specialist at CIBC Canadian Imperial Bank of Commerce in Toronto for advising and trading investment products to inter-branches and HNW customers for more than 12 years.
Wesley was born in Hong Kong, he was living and studying in Canada since his childhood. He was graduated at The University of Western Ontario with bachelor's degree in Economics and Computer Science and post-grad diploma in International business management at Seneca College in Toronto. During his work years, Wesley earned Chartered Investment Manager (CIM) designation though Canadian Securities Institute and in the final stage to obtain Trust and Estate Practitioner (TEP) designation through STEP Hong Kong Chapter.
Wesley has skills, knowledge and experience in banking, investing and family trust planning across North America, Hong Kong and China for more than 20 years.
Agenda

01:45 PM – 02:00 PM Joining the Zoom Webinar Waiting Room
02:00 PM – 02:05 PM Opening Remarks
02:05 PM – 02:20 PM Cash repatriation (Sally Xu, Grant Thornton)
02:20 PM – 02:35 PM How can we help Canadian expats' banking needs while in China?(Wesley Chan, BMO)
02:35 PM – 02:55 PM Q&A
02:55 PM – 03:00 PM Closing Remarks
Date:
April 3, 2020
Friday
02:00 PM
Ticket:
Free
---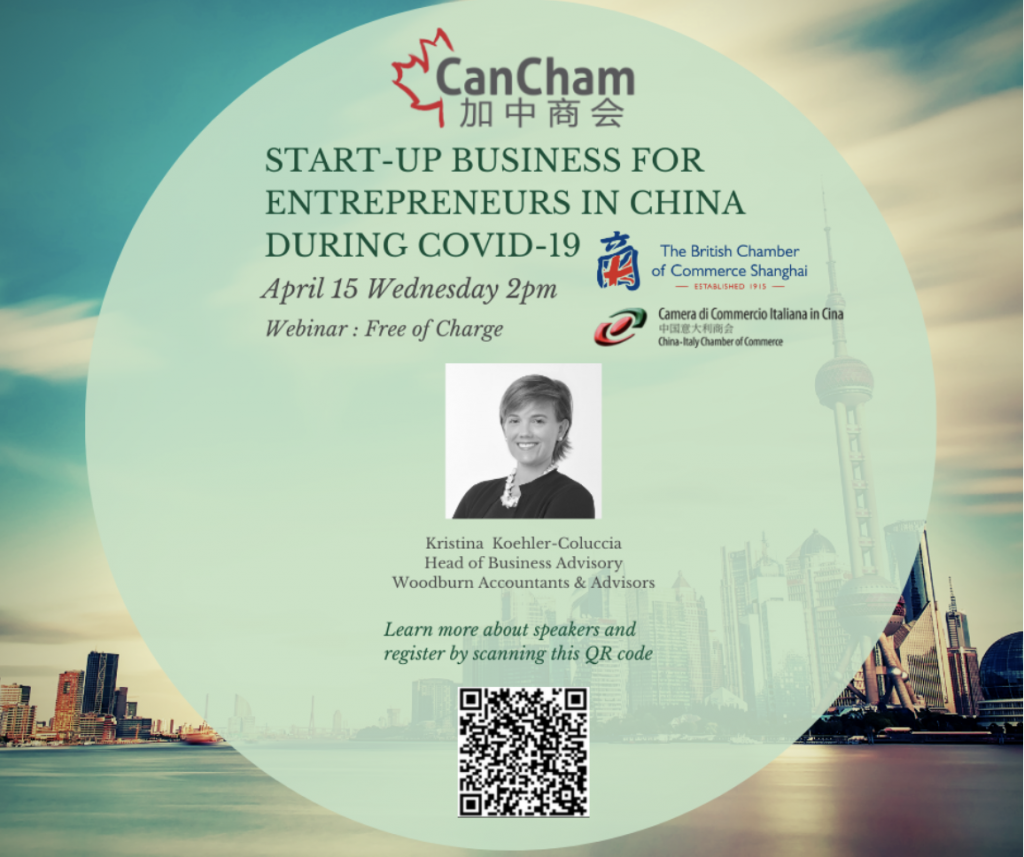 The Coronavirus outbreak has created impacts to all of our life, it has affecting hundreds of thousands people. It is also having a growing impact on the global economy.
No matter what industry you are in or what jurisdiction you are entering into, finding the perfect candidate is never easy. Sifting through resumes can feel like a minefield at times, and that's often only half the battle. As well as possessing the right degree of knowledge and expertise on paper, the perfect candidate must also be personable, able to see your company vision, and fit in with its culture and ethos. With so many factors at play, hiring new employees is never going to be an exact science – and that's precisely why so many businesses admit to getting it wrong. On top of these universal challenges, there are those that come specifically from hiring in China – in the form of cultural differences, ethical differences, forms of communication, standard work contracts, understanding labor law and differing stipulations depending on employment contract type.
This webinar is intended to provide business leaders with a perspective on the evolving situation and implications for their companies. The outbreak is moving quickly, this webinar reflects the experts' perspective as of April 15, 2020, we will update the information you need as the outbreak evolves.
Join us now on April 15, 2020, Wednesday, at 2:00 PM / 14:00, China Standard time and learn more information about starting-up business for entrepreneurs in China during this coronavirus outbreak.

Speaker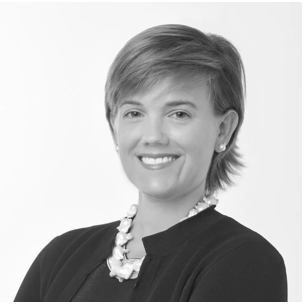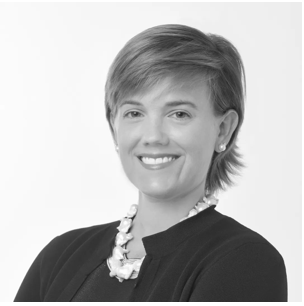 Kristina Koehler-Coluccia is a Hong Kong-born European. She had over 16 years' experience in helping foreign investors to sell their products and services into the Chinese market stress-free. She has worked with over 500 international companies, across industries and sectors on their market strategy, implementation and growth in China. And she continues to help companies to eliminate the complexities of corporate services and compliance in China.

Kristina is a China business veteran who has experienced her fair share of successes and mistakes. She offers companies and entrepreneurs with valuable insights that help them to avoid costly errors. She loves helping companies understand the opportunities of the Chinese market, implement their ideal structures (and there is no one fits-all structure) and help them focus on growth.
Kristina has developed a China Roadmap for "newbies" and "startups" entering the Chinese market. She looks at evaluating the opportunities that China has to offer my clients, implement innovative and creative structures that protect your brand and overall business and finally focus on growth by offering financial and strategic analysis and advisory.
Agenda
01:45 PM – 02:00 PM Joining the Zoom Webinar Waiting Room
02:00 PM – 02:05 PM Opening Remarks
02:05 PM – 02:20 PM How to employ talent in China (Kristina Koehler-Coluccia, Woodburn Accountants & Advisors)
02:20 PM – 02:35 PM Topic 2
02:35 PM – 02:50 PM Topic 3

02:50 PM – 03:10 PM Q&A
03:10 PM – 03:15 PM Closing Remarks
Date:
April 15, 2020
Wednesday
02:00 PM
Ticket:
Free
Organizer
Co-organizer


---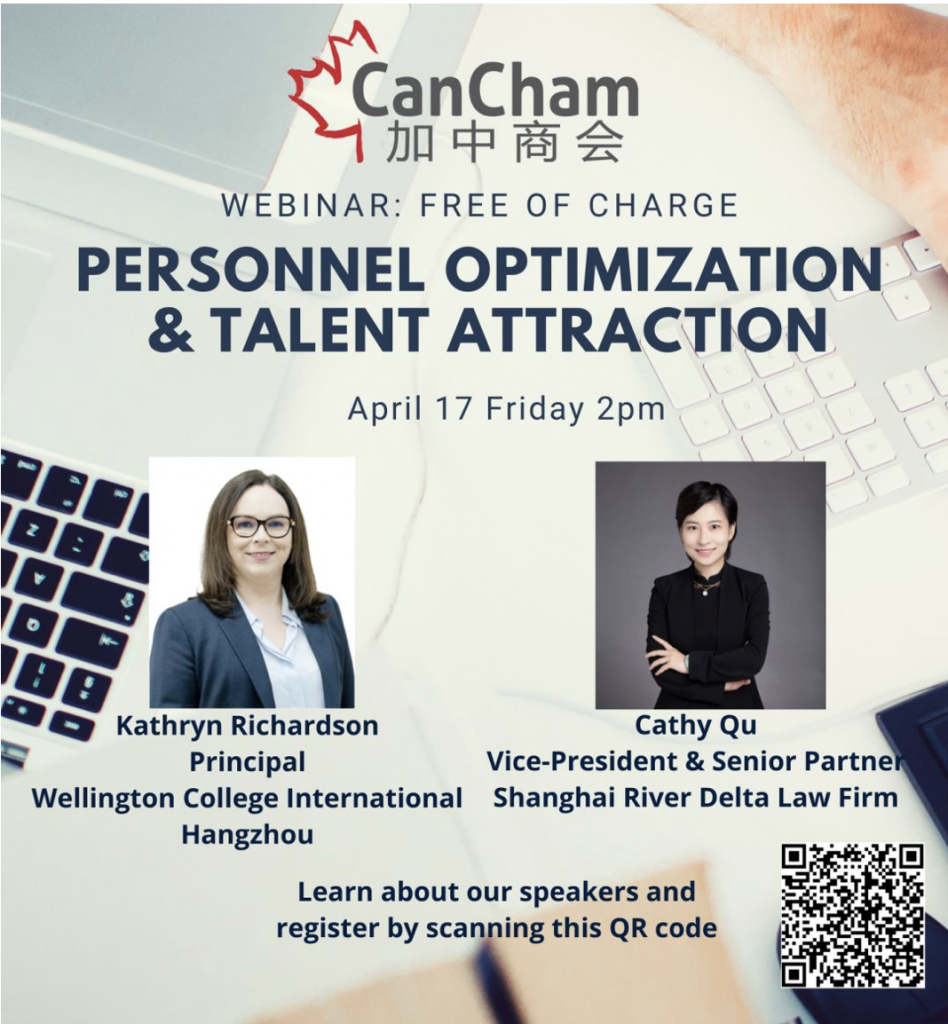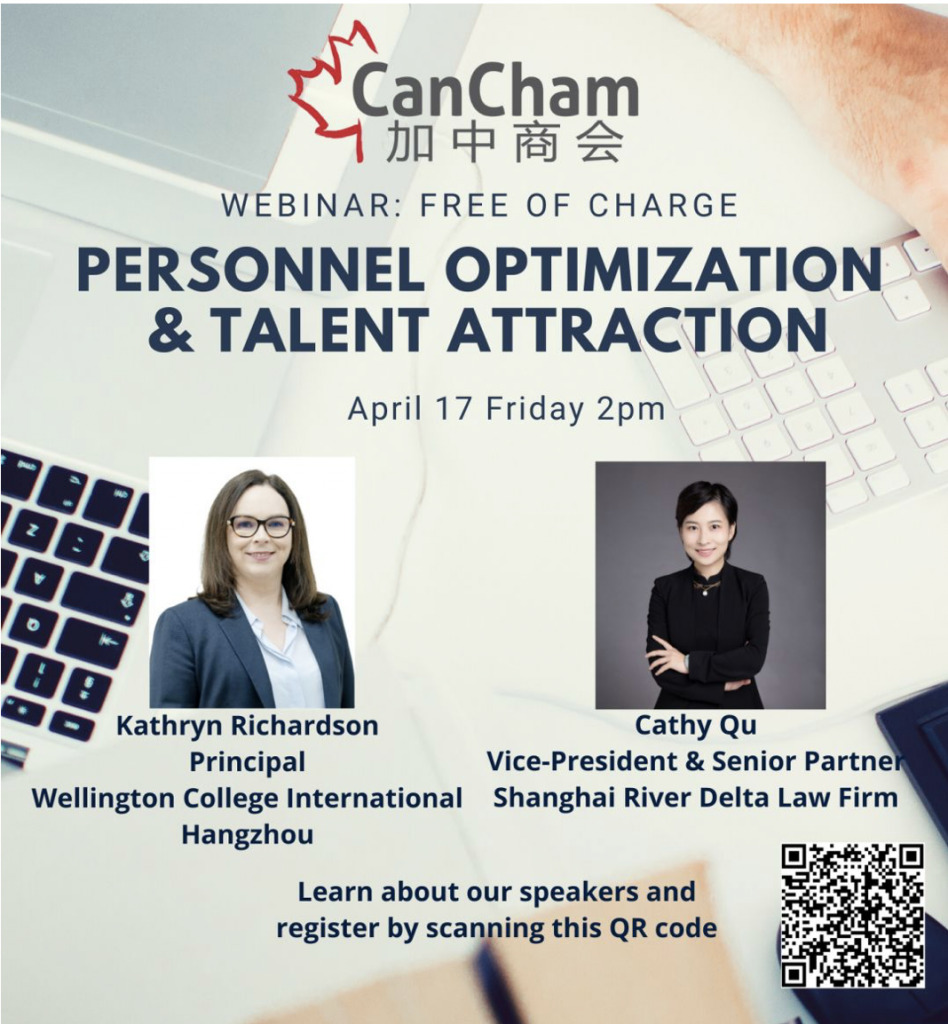 The prevention and control of the outbreak is a great challenge for the entire society. Facing this situation, many enterprises are encountering difficulties to resume production and operation. Under the pressure of reducing costs, how can personnel optimization help the company realize its goal? In this session, Cathy Qu will introduce how to optimize the enterprise labor force to better approach the challenges created by the COVID-19 epidemic.
Attracting, training and retaining a talented workforce is vital to the success of any organisation. In these trying times, attracting employees with key skills is becoming hard than ever. While salary package is often cited as playing a key role in attracting the right team, Kathryn Richardson, Principal of Wellington College International Hangzhou, argues that this is not necessarily the case. With more than 6 years experiences as a senior leader in international schools, Kathryn has rich experience in attracting top teaching talent in an increasingly competitive environment. In this webinar Kathryn with outline what she feels are the key tips for international leaders to attract, train and retain the very best staff.
– The right staff: what is it that truly attracts top talent to an organisation?
– Hiring by distance: how to identify strengths and weaknesses while interviewing online.
– Once you've got them, keep them: tips for motivating and rewarding top talent as a tool for retention.
– What next: what does the future hold for international organisations hiring talent into China?
Speakers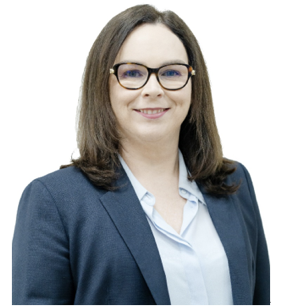 Kathryn has been in Education for 21 years. She taught in London schools where she quickly progressed into leadership positions. In September 2014, Kathryn moved to Dubai as a Deputy Head teacher in a British curriculum international school, and in 2016, she was promoted to the Head of Primary at their newly-opened sister school.
Kathryn has a bachelor's degree in Education, specializing in maths and science. In addition to this, she has a master's degree in Educational Leadership and Management and is a qualified facilitator for the National Qualifications of Middle and Senior Leadership. Kathryn has a passion for school improvement and strongly believes in making sure every child reaches their true potential. Kathryn has redesigned school curriculums so that they are creative, personalised to each individual, and provide challenge for all.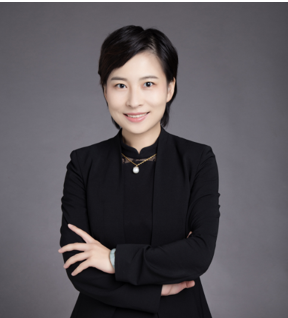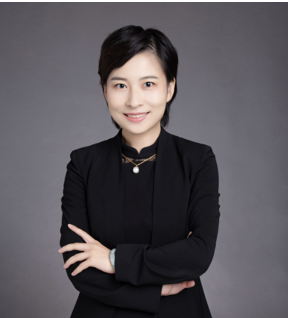 Ms. Qu has practiced Employment Law for more than a decade, making her an expert in the areas of labour law and HR compliance. Her specialties are in providing companies with effective human resources management solutions, arbitration and litigation representations, internal bylaws and document design, drafting and revision services, practical training, personnel placement schemes of enterprise structural redundancy, on-site negotiation services, etc.
Agenda

01:45 PM – 02:00 PM Joining the Zoom Webinar Waiting Room
02:00 PM – 02:05 PM Opening Remarks
02:05 PM – 02:20 PM How we attract, train and retain top talent to China (Kathryn Richardson, Wellington College)
02:20 PM – 02:35 PM Personnel Optimization (Cathy Qu, River Delta Law Firm)
02:35 PM – 02:55 PM Q&A
02:55 PM – 03:00 PM Closing Remarks
Date:
April 17, 2020
Friday
02:00 PM
Ticket:
Free
---
Zoom Webinar Instruction Guide

Where to download Zoom?
link: https://zoom.com.cn/download
Please download "Zoom Client for Meetings" version and install it on your device.
Where to register an account for Zoom?
You can create a free account by clicking the "sign up" button or log into your existing account.
How to join the webinar?
After you register the event with CanCham, an email will be sent to you with the Zoom webinar ID and password. Please ensure your email address is valid. As the webinar will be hosted on Zoom, please download the application program prior to the event. You will then be able to join our live webinar. If any issues, feel free to contact our team at info@cancham.asia or call us.