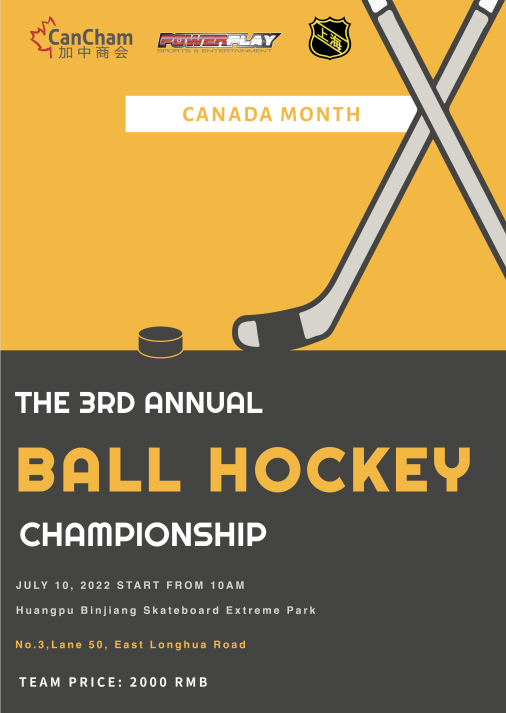 Jul 10|Canada Month 3rd Annual Ball Hockey Championship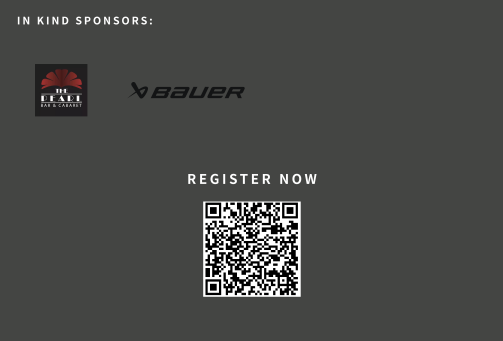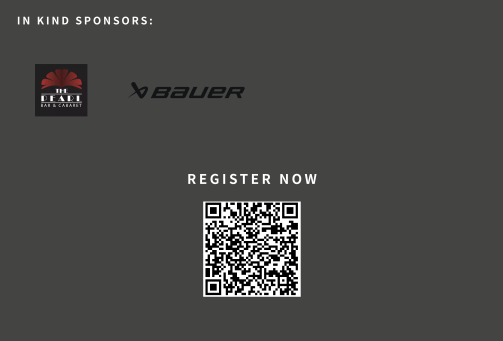 To all our hockey loving members,
As part of our Canada Month celebrations, we are proud to announce the details of the Canada Month Third Annual Ball Hockey Championship. Help us to solidify this event for the third year running and sign your team up for this day-long ball hockey tournament ASAP! From puck drop in the morning, it will be GAME ON without the constant interruption of neighbourhood cars. It will be a day of fun times, friendly competition, and community spirit: a celebration of Canadian culture through one of Canada's favourite pastimes!
Sponsorship opportunities are available; please contact info@cancham.asia for more information.
Dates and locations are all subject to change depending on local Covid policies.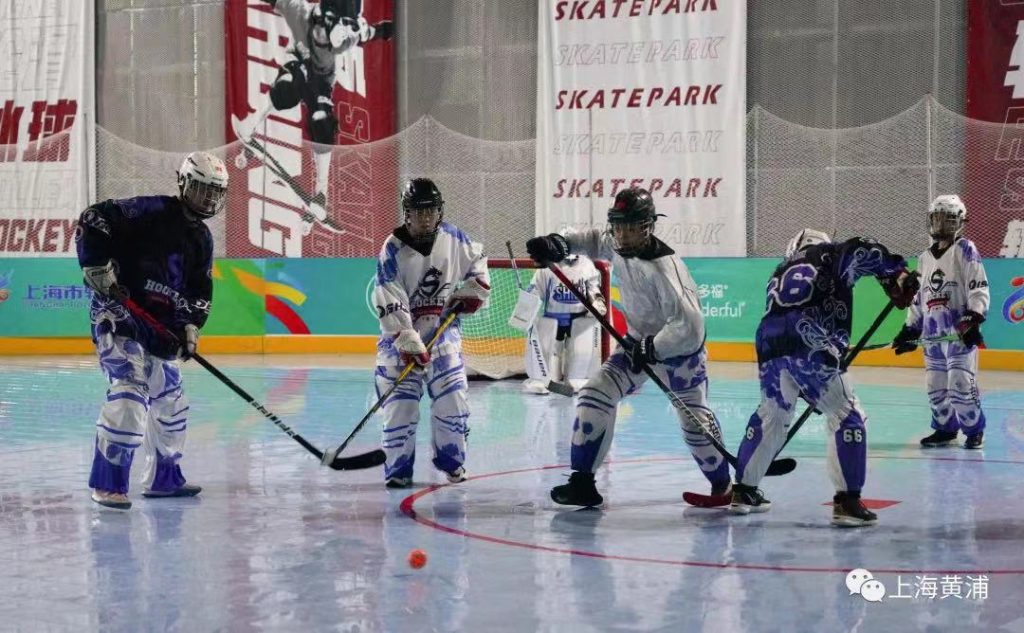 Team Sign up:
2000 RMB
10 players per team
Games Played 4v4
Guaranteed to play at least 3 games
Registration Deadline: Monday July 4th 6pm