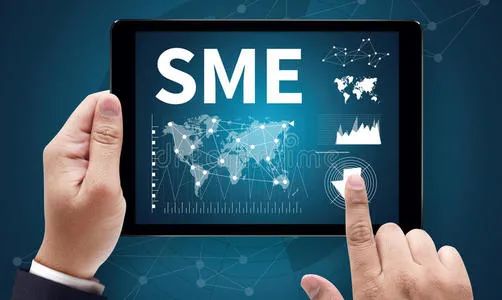 Dec 10 | SME Seminar: Retail, Contracts, Information Protection
CanCham and SwissCham Shanghai are delighted to invite you to attend the yearly SME Seminar. During this half-day event, we will discuss some of the most important topics and challenges that foreign companies face in the Chinese market.
We have invited a range of speakers to cover the following topics:
Retail in China: Jose Chiu, head of Swiss retailer M-Industry, will give an overview of the company's experience in the Chinese market and an outlook for the coming year.
Contracts and chops: Nicolas Musy, founder of China Integrated, will provide an outline how contracts need to be structured in China. In addition, Nicolas will cover the all-important topic of company chops, their use and how to best store them to avoid costly law suits arising from misuse, carelessness and mismanagement.
Personal information protection law: Michael Tan, Partner at Taylor Wessing law firm, is teaming up with entrepreneur Wang Shuang to talk about the anticipated changes in the personal information protection law. Michael and Shuang will talk about how companies can gather data and protect it according to the new regulations.
We are looking forward to seeing you at the event!
Speakers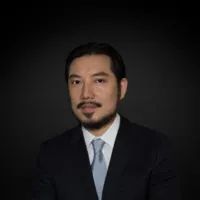 Born and raised in Argentina with Taiwanese-Chinese roots. In 2005, moved from Buenos Aires to Shanghai by Arcor, largest food manufacturer in Argentina. Previously occupied various Management positions in European FMCG companies like Haribo and Kaegi, before joining M-Industry China in January 2019 in the role of General Manager. Seasoned business developer with 15 years experience in FMCG Industry in Asia, especially China. Trilingual with deep understanding of both eastern and western cultures.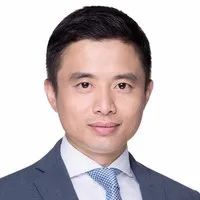 Michael has more than 20 years of experience advising international companies' operation in and with China. His has profound experience advising industrial clients in various sectors, which covers all legal aspects of a typical investment deal like market entry and joint ventures, M&A restructuring and exit. Throughout his two decades' practice, Michael has been gradually converging his energy on technology driven business and has built up his reputation and connections in the circle.
As the first Chinese partner of Taylor Wessing, Michael is now heading the firm's TMC practice for China. Besides his expertise regarding the general corporate and commercial matters, he specializes in IT regulatory and data/privacy protection areas. Michael holds CIPP/E certification as granted by the International Association of Privacy Professionals (IAPP). At the same time, he quite often publishes articles and frequently comments on IT and technology related legal topics.
Michael is National Chair of the Legal & Competition Working Group under the European Chamber of Commerce. He also serves as an arbitrator of the Shanghai International Arbitration Center.
Michael studied law at the University of International Business and Economics in Beijing (UIBE), China, where he also completed his LLB and LLM degrees in 1997 and 2000 respectively. In 2006, Michael received his law doctorate from UIBE. In 1997, Michael was admitted to the Chinese bar. After practicing in domestic law firms, he worked in the Beijing office of a major international law firm from 2000 to 2002. In 2002, he joined Taylor Wessing in the Shanghai office. As of 2007, he has been appointed as a partner of Taylor Wessing.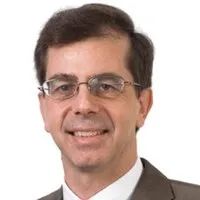 MSc. Physics Engineering from Swiss Federal Institute of Technology, Lausanne. He is the project Manager and co-owner of the first industrial Swiss SME in China, and of LX Precision (www.lxprecision.com), first Swiss precision turned parts enterprise established in China. He has been working and residing in Shanghai since 1988. In addition, Nicolas actus as the co-founder of China integrated in 1997 (www.ch-ina.com) and of the Swiss Center Shanghai (www.swisscenters.org) in 2001. Besides, he was the CEO Alexander Hughes China.
Nicolas has established and successfully implemented strategies for more than 100 companies and institutions. He has been coordinating the Chinese relations for the Swiss Federal Institute of Technology, Lausanne since 2006. He has also been delivering regular seminars for EMBAs and Publishing analysis and articles about China, latest: CEIBS-China Integrated China Business Survey 2018.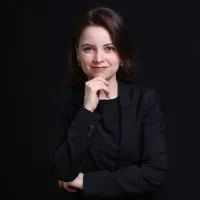 Sabine Neuhaus is an associate of Kellerhals Carrard based in Shanghai. She primarily advises clients in the areas of mergers & acquisitions, corporate, contract and foreign investment law and in international commercial arbitration. She has obtained her legal education at the University of Zurich (BLaw, MLaw) and at the University of Hong Kong (LL.M.; all with distinction) and has working experience with leading Swiss business law firms and a major Swiss bank. Her track record involves being a member of counsel teams advising a large Chinese SOE in its public takeover of a Swiss corporation, handling investment transactions between Switzerland and China (including PE and VC transactions) as well as advising clients in construction and post-M&A arbitration proceedings. Sabine Neuhaus regularly speaks at international arbitration conferences and is a member of the Board of SwissCham Shanghai as well as the Vice President of the Moot Alumni Association.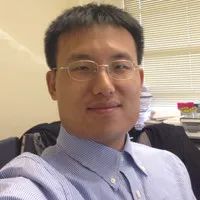 Dr. Shuang Wang is the Co-founder and CEO of NVXClouds, a start-up company developing privacy-preserving technology for the protection of data analysis and sharing. Dr. Wang is an adjunct professor at School of Informatics, Computing, and Engineering at Indiana University, Bloomington. He is also an associate professor at Putuo People's Hospital affiliated to Shanghai Tongji University, as well as an associate professor at Institutes for Systems Genetics of West China Hospital.
Dr. Wang was awarded the Overseas high-level young talents title in 2018. Previously, he was an assistant professor at Department of Biomedical Informatics at University of California San Diego. His research interests include data privacy and security, federated data analysis, secure cloud computing and GPU computing. As the Principle Investigator, he has been awarded several NIH grants for data privacy research. He is also the Co-founder of iDASH global privacy protection competition workshops, which have been reported by Nature News and GenomeWeb. He has published more than 100 research articles in the field of data privacy. He received outstanding achievement award due to the research work on secure genomic data analysis using Intel Software Guard Extensions (SGX) from Intel Corporation, as well as the best paper award in the American Medical Informatics Association (AMIA) 2016 Joint Summits on Translational Science. He is a senior member of IEEE and a member of AMIA.
Agenda 时间表:
1:30PM – Registration
2:00PM – Introduction by Sabine Neuhaus, BoardMember of SwissCham Shanghai
2:05PM – Presentations part 1
3:30PM – Tea break
3:45PM – Presentations part 2
5:00PM – Panel and Q&A session
Venue 地点:
Portman Ritz Carlton 上海波特曼丽思卡尔顿酒店
1376 West Nanjing Road 上海市南京西路1376号
Date 日期:
2020, December 10th, 1;30PM – 5:30 PM
2020年12月10日,下午1点30分至5点30分
Tickets 门票:
Member Price 会员: RMB 250
Non-Member 非会员: RMB 350