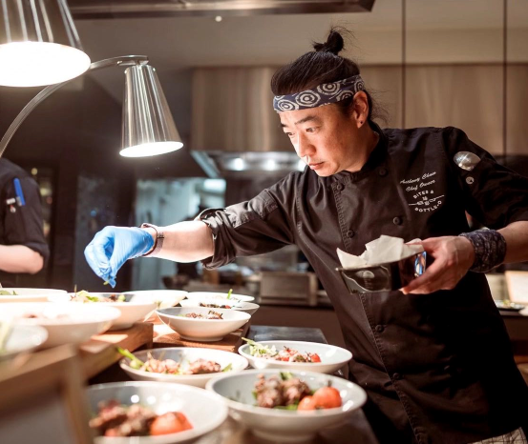 Bites & Bottle-O: Free Bottle Of House Wine For CanCham Members
Bites & Bottle-O has been around for nearly 6 years now doing great food from the first store on Danshui Rd near Xin Tian Di. Recently moved to the new sexy space on the Corner of Pingwu Rd and Xingfu Rd on Feb 8th 2021 to continue and share our story.
味彩餐厅至今已有6年的历史了,致力于为客人提供美味的食物,葡萄酒和餐食体验,它的第一家店位于新天地附近的淡水路。最近于2021年2月8日搬迁到新址位于平武路和幸福路交叉处,在此我们将继续并分享我们的故事。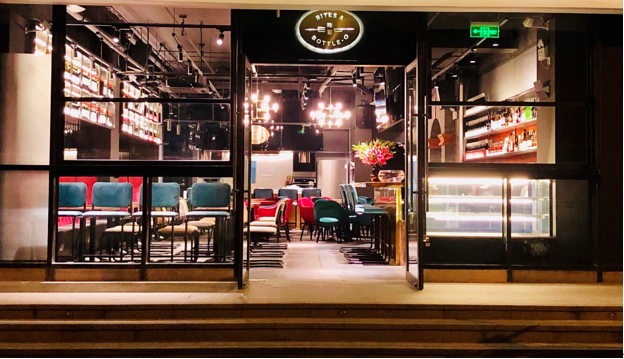 Chef Owner Anthony Chow started Bites & Bottle-O in an endeavor to pursue his love of food and cooking for the people in his life. The simple strategy of putting real, unpretentious and tasty food on plates and in the process create surprising and fun food and wine experiences is what inspires him.
Serving what we call Aussie tapas is a combination of flavours from around the world (a bit like Australian culture) done in bite size portions with a bit of an added fun or flavour elements introduced. We love food and we love sharing it with those that care.
味彩创始人兼主厨Anthony Chow创立味彩餐厅是为了追求他一生对饮食和烹饪的热爱。将真实,朴实和美味的食物放在盘子上并在此过程中创造出令人惊奇且有趣的美食和美酒体验的简单策略是他的灵感所在。为大家供应我们所谓的澳洲小吃,是来自世界各地(有点像澳大利亚文化)的口味的组合,以小口状制成,并引入了一些额外的趣味或风味元素。我们喜欢食物,也喜欢与那些同我们一样关心和热爱食物的人们分享。
The new space has been set up so it is very flexible. The whole seated capacity is around 70 but we have the option for a private room of 8-15 and can also comfortably stand around 50 in the bar area or over 100 for the whole place. There is a fully equipped open kitchen which is perfect for a VVIP Chef table dinner (to come in the near future) or to utilize for cooking demonstrations or cooking classes. Perfect for events, mixers, product showcase events or wine dinner/tastings or even just a social or business dinner.
味彩新店空间非常灵活。整个可容纳人数约为70个座位,但我们可以选择隔成8-15的私人房间,也可以舒适地站在酒吧区约50人或整个餐厅容纳100人以上的空间。 有一个设备齐全的开放式厨房,非常适合尊贵客人的厨师餐桌晚餐(即将在不久的将来使用)或用于烹饪演示或烹饪课。非常适合举办活动,酒会,产品展示活动,葡萄酒晚宴/品尝会,甚至只是社交或商务晚宴。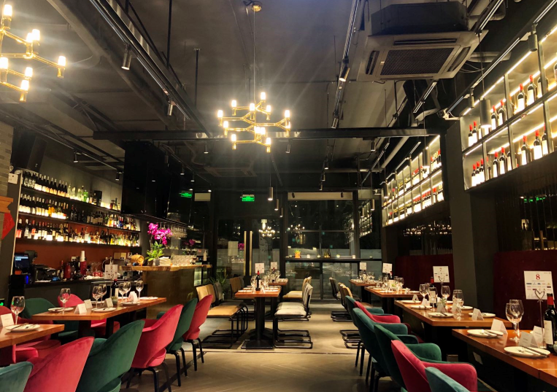 Looking forward to meeting our fellow CamCham members and hosting memorable meals in the near future.
期待与加中商会成员会面,并在不久的将来能够为大家举办难忘的聚会活动。
To Welcome any CanCham members we are offering a free bottle of house wine with any spending of over 500RMB up to the end of June. Not valid with any other offers.
为欢迎任何加中商会的会员,从现在至6月底凡是消费满500元的客人,均可获赠一瓶店酒(红葡萄酒)。不可与其他优惠。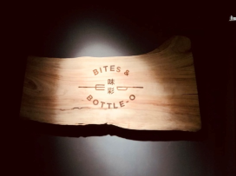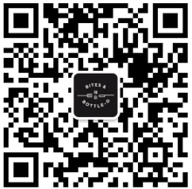 ---