Construction
Hospitality
Real Estate
WAA+
WAA –威廉、爱斯林、艾卡维及其合作者事务所WAA 是加拿大一家充满活力、生气勃勃的设计事务所,具有创意和清新的思想。在她33年的历程中,我们的设计所在园林景观、总体规划和城市设计方面为许多项目提供了创造性的、经济而有效的设计方案. 我们对项目投注的热情和献身精神始终如一,我们的项目包括:地区和城市公园, 住宅、商业和娱乐区开发的景观设计, 各个机构园林景观设计,包括博物馆、医院、公墓和大学校园。文化和历史遗产保护以及对环境的关注在我们的规划和景观设计项目中都得到反映。 在国内我们受聘为加拿大联邦、省和市政府部门以及私营企业提供专业服务。国际上我们的委托方包括中国的上海、苏州和武汉等城市,以及肯尼亚、阿富汗和阿尔及利亚ELPE团组。我们对业主的需求和期待是专心致志,因此我们为项目设计的方案在设计质量以及文化和环境质量方面得到高度评价。我们近期获奖项目包括徐家汇公园,占地10公顷,位于上海市中心区域,该公园设计获得加拿大景观设计师协会国家奖(加拿大国内最高奖项)以及中国园林协会的国家奖。延安中路绿地,面积28公顷,位于上海市中心,在2002年WAA为此获得了加拿大园林设计师协会、中国风景园林协会授予的国家奖,文森特&爱斯林先生被上海市政府授予白玉兰奖表彰其出色服务。我们蒙特利尔的沙滩公园项目获得加拿大环境优秀奖和加拿大园林设计师协会国家奖。蒙特利尔生物馆、海伦湖和皇家山公墓同样获得了加拿大园林设计师协会和加拿大规划机构的奖项。 加拿大WAA公司已在上海成立了分公司,WAA International,是WAA –威廉、爱思林、艾卡维及其合作者事务所在上海的一个全独资设计咨询公司。公司地址:富民路291号悟锦世纪大楼3A05. Website: http://www.waa-ap.com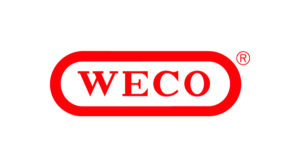 WECO Electrical (Shenzhen)Ltd.
WECO is a manufacturer and leading provider of optimized electrical connection solutions for the energy, industrial, electrical and electronic markets. Founded in 1921 in Hanau, Germany, it employs over 450 employees in 8 locations around the world and are headquartered in Montreal, Quebec, Canada. WECO strives to provide excellent value…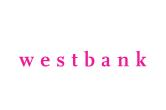 WestBank Projects(Shanghai) Limited.
Established in 1992, Westbank is one of North America's leading developers, with over $25 billion of real estate projects constructed or currently under development including luxury residential, five Star Hotels, retail, office, rental, public art, and even district energy systems. ​ Head office is in Vancouver, and 12 offices in America and Asia.…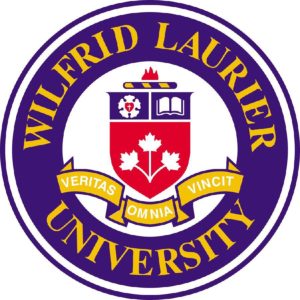 Wilfrid Laurier University
Official site of Wilfrid Laurier University, located in Waterloo and Brantford, Ontario, they have one representative office located in Chongqing, China. It is one of the first universities from Canada that have set an office in China, besides Queens University.
Winston & Strawn LLP Shanghai Representative Office (US)
z