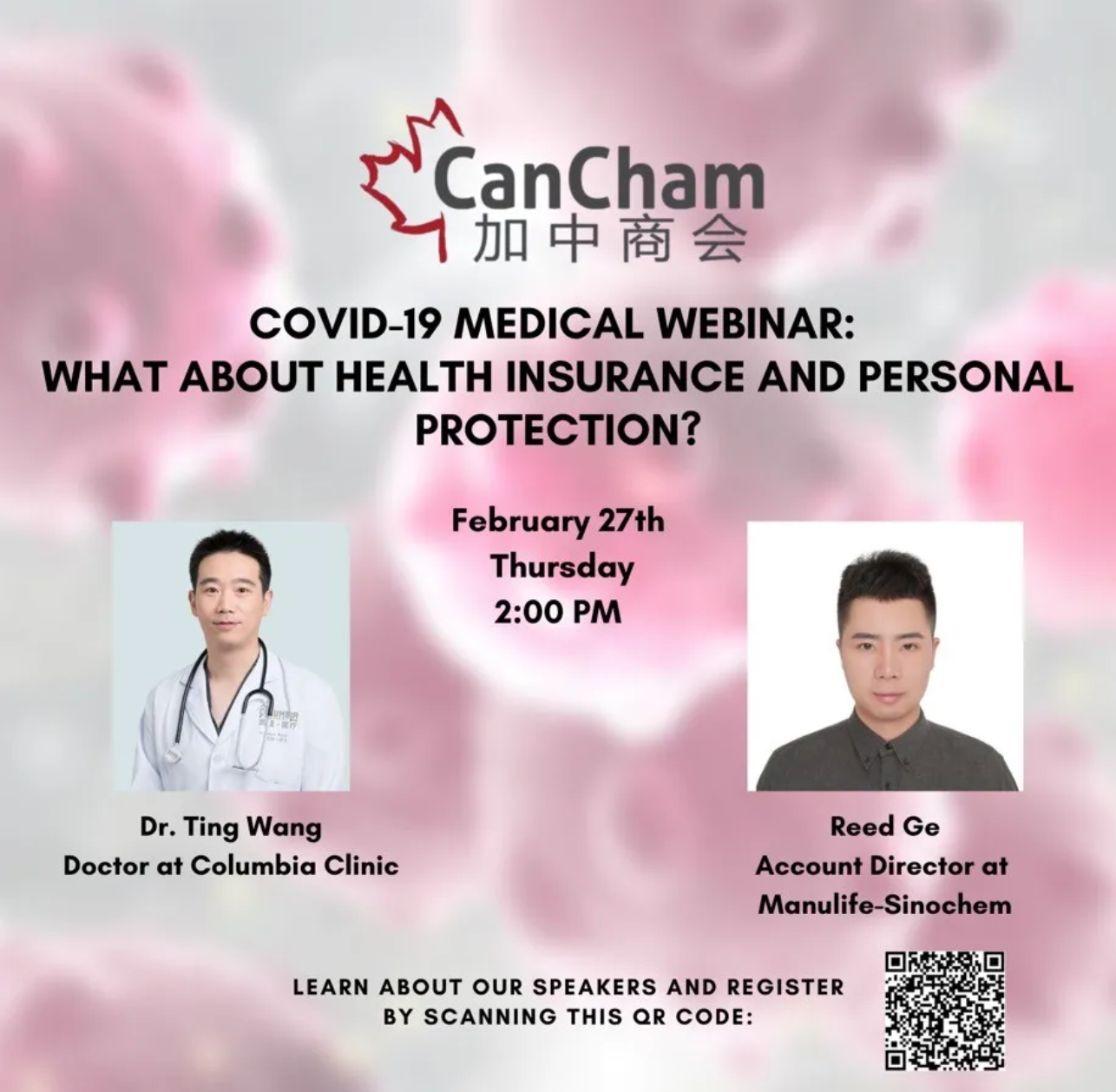 Webinar: Health Insurance and Personal Protection | Feb 27
The novel Coronavirus COVID-19 has been affecting CanCham Shanghai's members in both their current business affairs and daily lives since January. The outbreak and related responses have caused a multitude of different situations to be dealt with by the community. As numerous businesses have begun to return to work, CanCham now would like to give a chance to our members and non-members to share about their experiences, so that we may learn more and grow stronger together in the face of this crisis. CanCham would like to invite you to a Webinar this Thursday, February 27th, 2020, starting at 2:00PM to stay connected and learn about health insurances, personal protections and HR measures.
This Webinar is your chance to follow up with the COVID-19 outbreak. You will learn useful information about how to find the right health insurance for yourself and your family from Manulife. We will also present information regarding HR measures & safe spaces and how to do personal protection after returning to work, such as preparation before going to work, self-protection during commute, two or three things to do when you come home from work, etc. If you have a fever, please do not be nervous! Doctor from Columbia Clinic will teach you the right ways to respond!
After the presentations, you will have the chance to consult with the doctor and insurance commissioner regarding your concerns about the current situations. You can also send your questions in advance to our team at info@cancham.asia. The Webinar will also be available online for post-consultation if you cannot join in the live broadcast on time. Whether you are currently in China or Canada, you will have access to the content. You can register before February 27th at 2PM, China Standard Time.
Zoom Webinar Instruction Guide
Where to download Zoom?
link: https://zoom.com.cn/download
Please download "Zoom Client for Meetings" version and install it on your device.
Where to register an account for Zoom?
You can create a free account by clicking the "sign up" button or log into your existing account.
How to join the webinar?
After you register the event with CanCham, an email will be sent to you with the Zoom webinar ID and password. Please ensure your email address is valid. As the webinar will be hosted on Zoom, please download the application program prior to the event. You will then be able to join our live webinar. If any issues, feel free to contact our team at info@cancham.asia or call us.
Speakers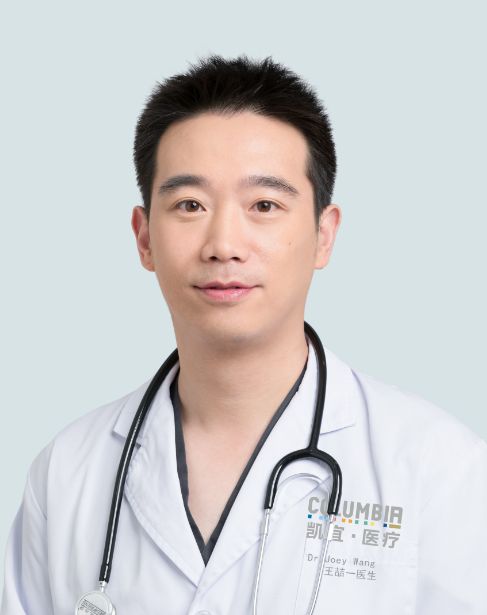 Joey Wang
Doctor 
Columbia Clinic
Dr Joey Wang graduated from Fudan University of Shanghai with a Master Degree in Internal Medicine, specialized in Respiratory Medicine. Dr Wang has more than 12 years of extensive medical experience serving as an attending doctor in Huadong Hospital RICU. In 2010, Dr Wang was given an opportunity to study in San Gerardo Hospital in Monza, Italy for ICU Management and ECMO in Sars.
Dr Joey Wang is specialized in treatment of Chronic Respiratory Diseases, Snoring & Sleep Disorder, and Acute & Chronic Illness management. He was the designated attending doctor for preventive and medical treatment programs for senior officials of local government bureaus. Dr Wang is also an avid health seminar presenter and hold a concurrent post as Vice Chief and Guest Speaker of Drager Academy. He has given more than 30 academic speeches for fellow medical doctors.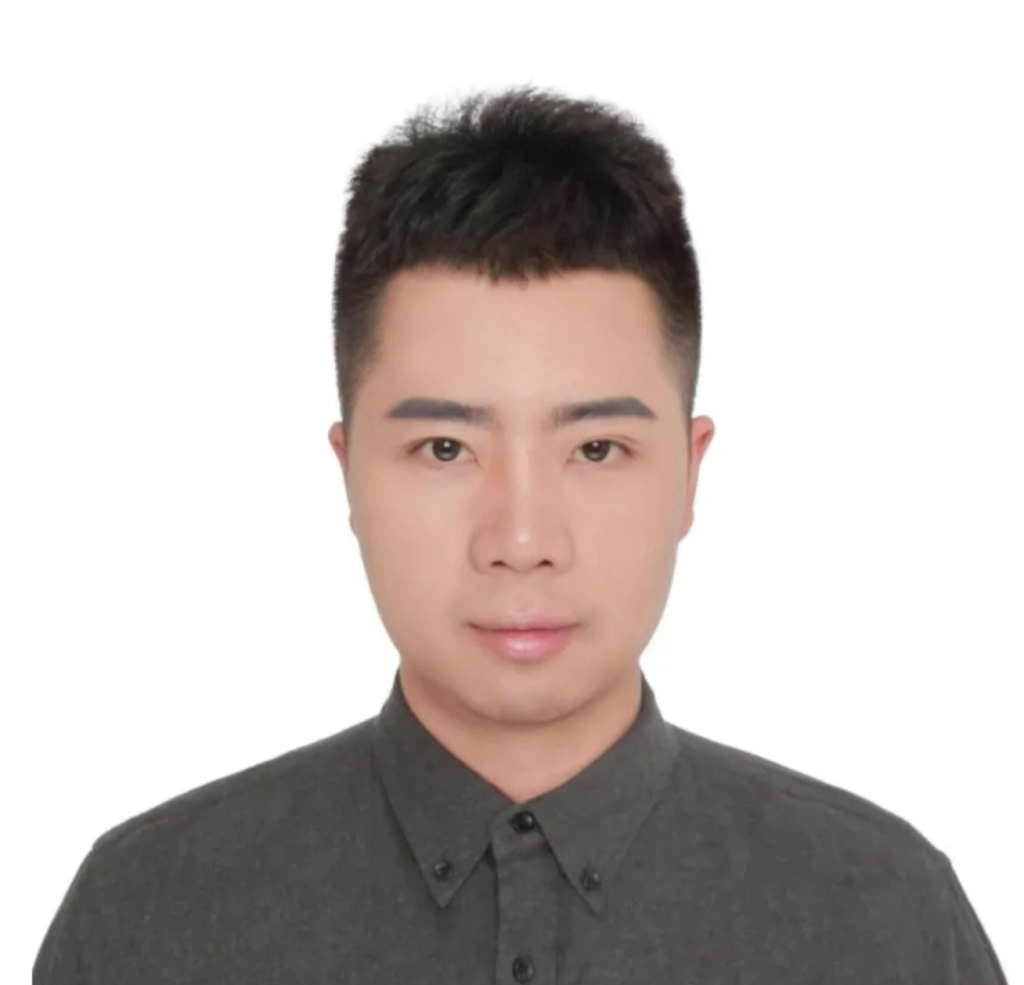 Reed Ge

Account Director
Group Benefit Division
Manulife-Sinochem
Reed Ge, M.S. in finance and MBA from University of Nevada, is a CFA charter holder. He has worked in professional pension institutions and PE investment institutions, and has rich project experience in the field of group insurance and pension projects. At present, he is working in Manulife-Sinochem insurance company as account director of group insurance market department.
Event Details

Agenda
1:45 PM – 2:00 PM Joining
2:00 PM – 2:05 PM Opening Remark by CanCham (Mathieu Cormier, CanCham)
2:05 PM – 2:15 PM Find the Right Health Insurance for Your Family (Reed Ge, Manulife-Sinochem)
2:15 PM – 2:35 PM How to do personal protection after returning to work (Joey Wang, Columbia Clinic)
2:35 PM – 2:55 PM Consult with Speakers
2:55 PM – 3:00 PM Closing Remark by CanCham (Mathieu Cormier, CanCham)
Date:
February 27, 2020
Thursday
2:00 PM
Ticket:
Member: RMB 50
Non-member: RMB 150