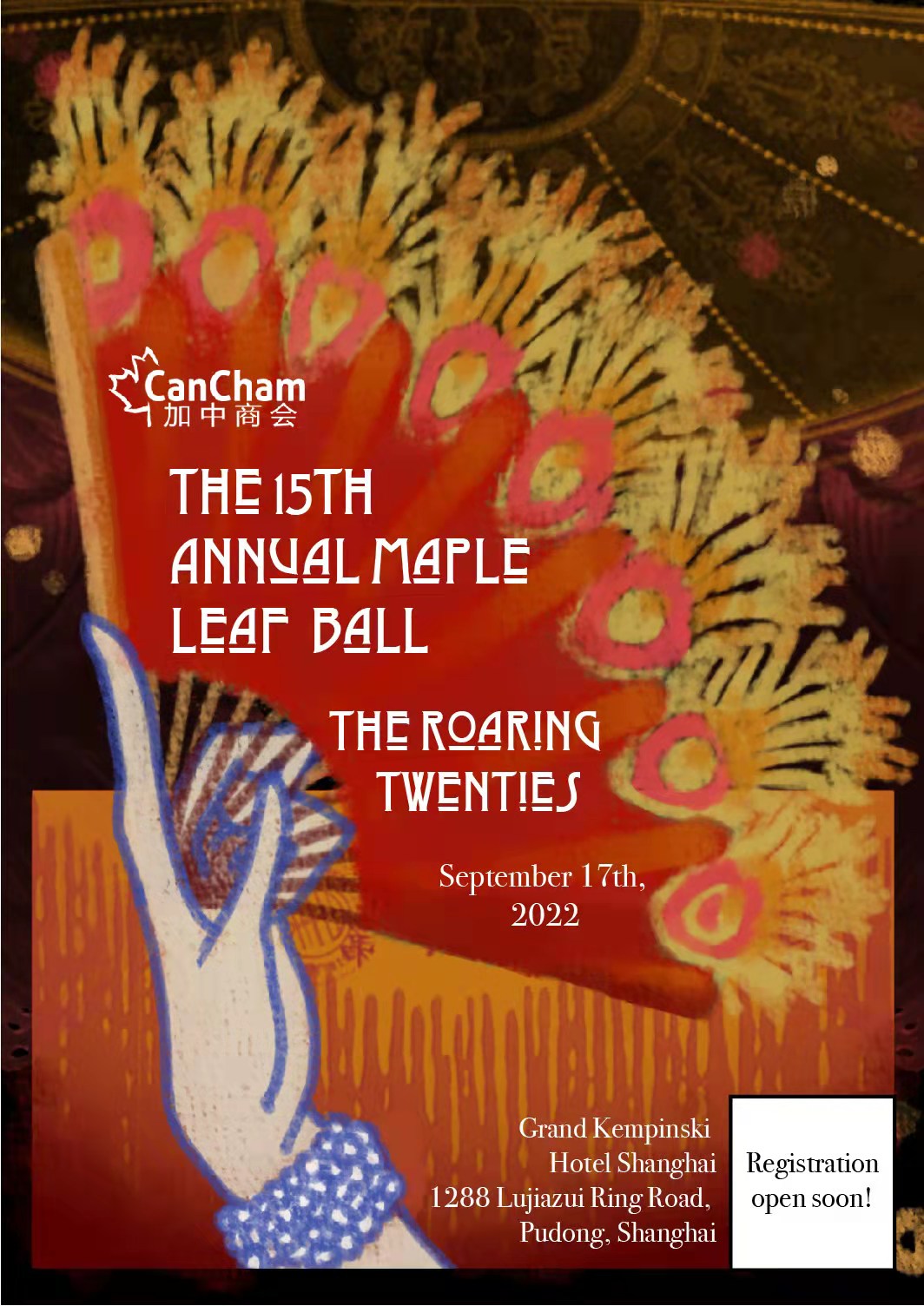 Save the Date: Sep 17 | The 15th Annual Maple Leaf Ball 第十五届枫叶晚宴
On September 17th, 2022, CanCham will host the 15th Annual Maple Leaf Ball: The Roaring 20's. We are honored to invite our members and friends from all of the Canadian and wider business community to attend. Mark your calendars and join us as we bring the 'Golden Era' to life once again in celebration of the wonders of the city of Shanghai. The evening will be a momentous time of unlimited toasts at our bars, a gourmet 4-course Canadian menu, amazing prizes, live musical performance, good cheer and dancing, all at the Grand Kempinski Hotel Shanghai's Grand Ballroom.
Save the date! Tickets on sale soon! Stay Tuned!
2022 年 9 月 17 日,加中商会将举办第 15 届枫叶晚宴:重返20 年代。 我们很荣幸邀请来自加拿大和广大商界的会员及朋友们参加。 标记您的日历并加入我们,让我们再次将"黄金时代"带入生活,以庆祝上海这座城市的奇迹。 这将是我们共同庆贺的重要时刻。加拿大美食四道西餐、惊喜的奖品、现场音乐表演、欢呼和舞蹈,尽在上海凯宾斯基大酒店宴会厅。
门票即将起售!敬请期待!