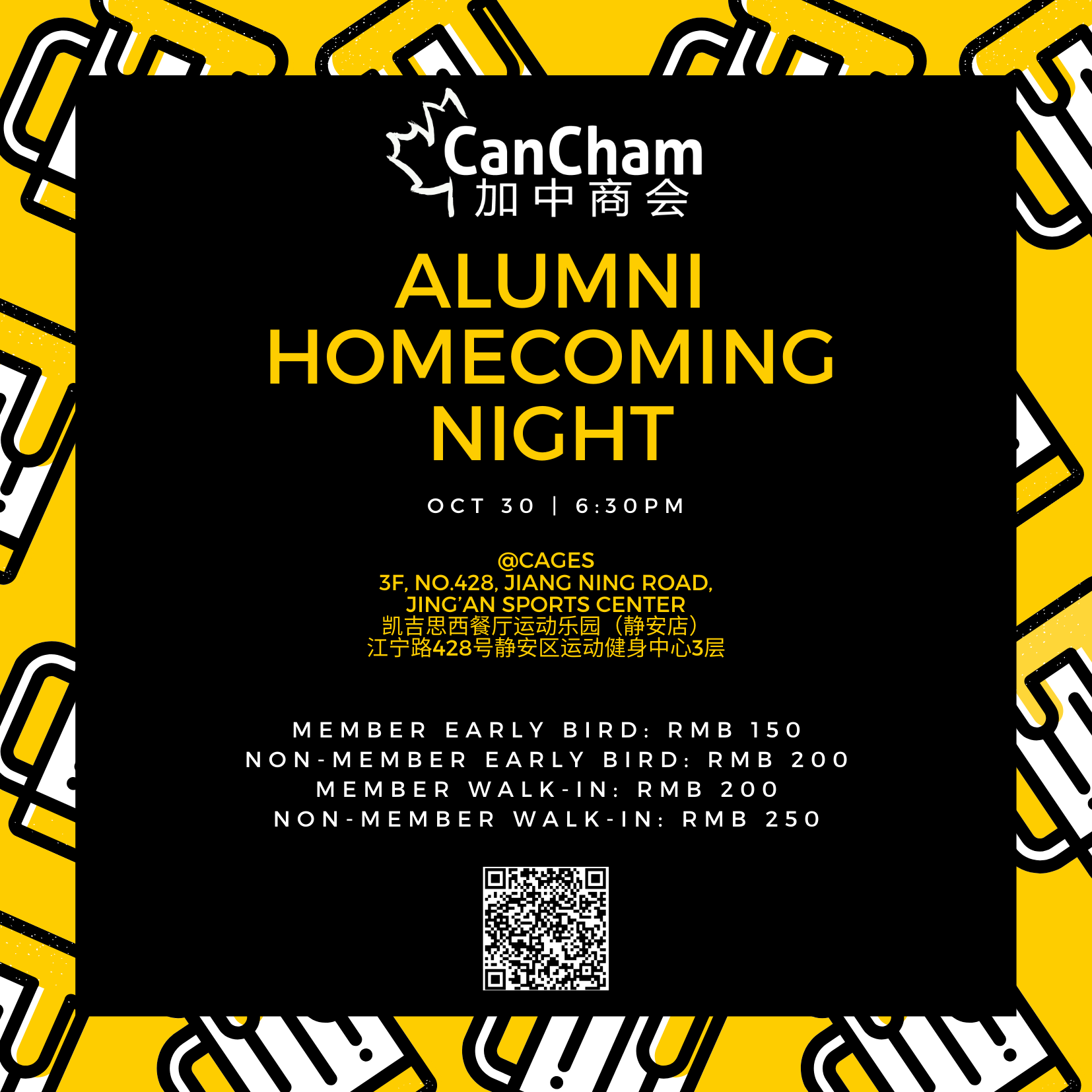 Oct 30 | 2020 Canadian Alumni Homecoming Night 2020加拿大大学校友会
CanCham invites all its members and friends to get together for our yearly Alumni Homecoming Night at Cages.
Shanghai has a diverse and thriving Canadian alumni community and so this evening is a perfect occasion to meet up, socialize and network. Good times are to be expected!
Included with the purchase of your ticket are canapés and two drinks.
Academic Members in Attendance:
University of Toronto
University of Victoria
Queen's University
McMaster University
Wilfrid Laurier University
Branksome Hall Asia
Sauder School of Business, The University of British Columbia
Goodman School of Business
If you are not an alumni from these Canadian universities do not worry, everyone is more than welcome!
加中商会邀请其所有成员和朋友聚在一起,参加在凯吉思西餐厅举办的我们每年一度的2020加拿大大学校友会。
上海拥有多元化,蓬勃发展的加拿大校友社群。今晚的聚会是社交和交流的绝佳时机。 美好时光值得期待!
门票包含小食和两杯饮料。
参与的加拿大大学:
多伦多大学
维多利亚大学
女王大学
麦克马斯特大学
加拿大劳里埃大学
布兰克森霍尔亚洲学院
不列颠哥伦比亚大学
布鲁克大学
如果您不是来自这些加拿大大学的校友,请不要担心,欢迎每个人参加!
Venue:
Cages 3F, No.428, Jiang Ning Road, Jing'an Sports Center凯吉思西餐厅运动乐园(静安店)江宁路428号静安区运动健身中心3层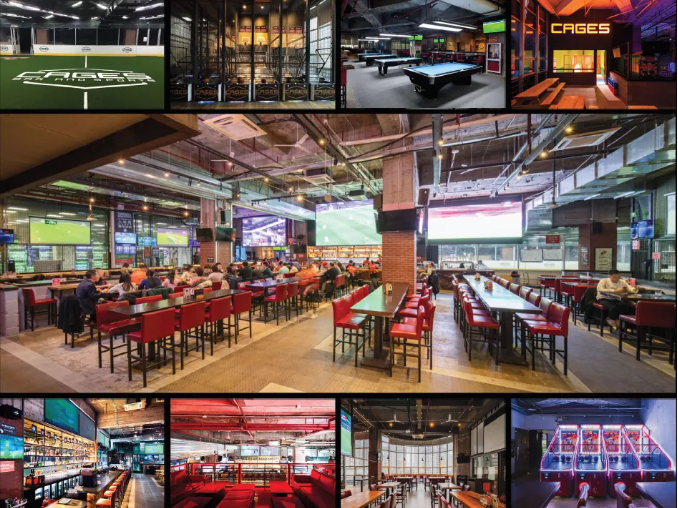 Date:
Friday, October 30, 2020
06:30 PM
Ticket:
Member / Alumni Early Bird: RMB 150
Non-member Early Bird: RMB 200
Member / Alumni Walk-in: RMB 200Non-member Walk-in:RMB 250