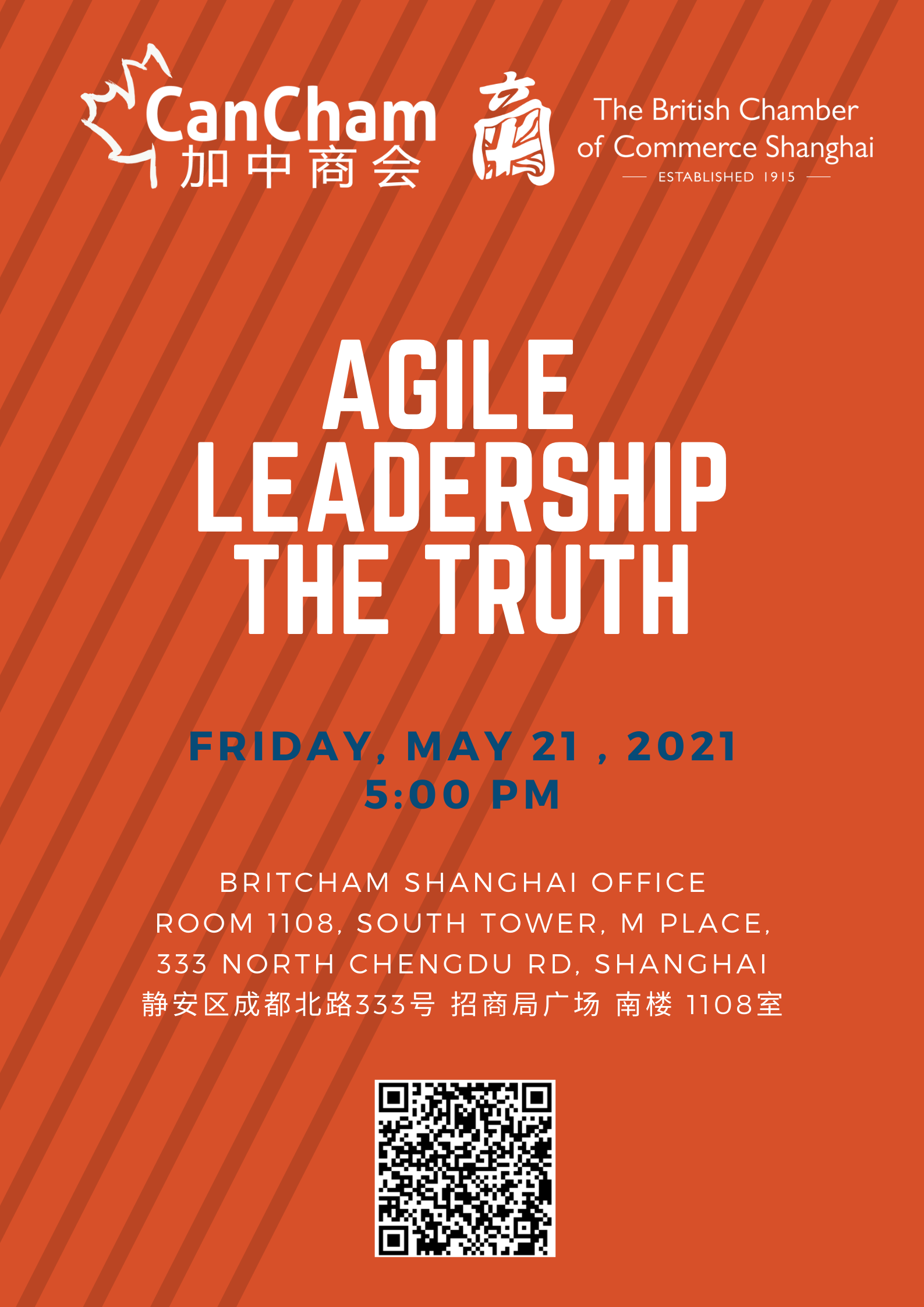 May 21 | Agile Leadership – The Truth
CanCham Shanghai invites managers and consultants to this session to understand the reality of implementing Agile Leadership, recognize the ancient Chinese philosophy behind it and learn about the new science underpinning it.
A popular dictionary definition of Agile Leadership is "The craft of creating the right context for self-organization". Unfortunately, it has become a bit of a buzz word. So many have put some old consulting/services "wine" into new agile "bottles". What is the reality? This event will outline the old Chinese wisdom and new western science behind the buzz word. You will also hear from leaders who have applied it and enabled "self-organization" within a "hierarchy". The paradox is that Agile Leadership, when correctly applied, can enable self-organization to thrive yet still remain within a strictly defined hierarchy.
Speakers: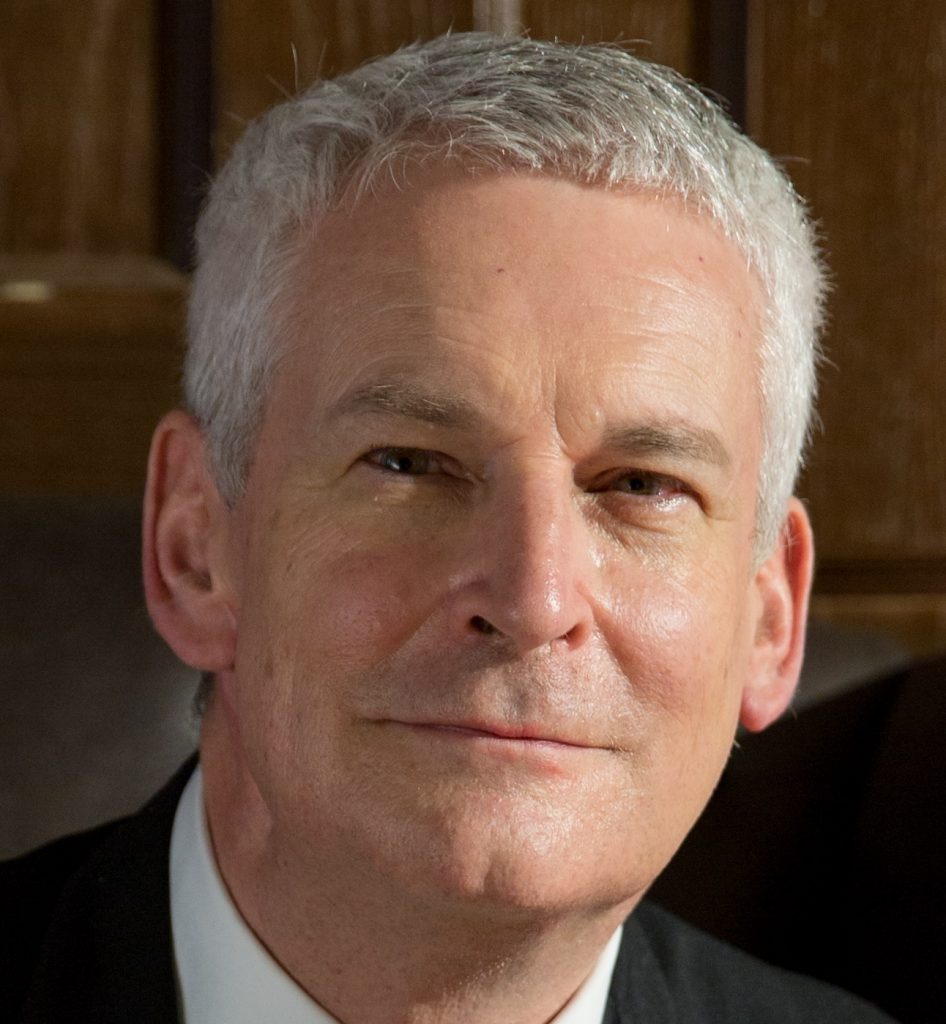 Nick Obolensky
CEO
Complex Adaptive Leadership Ltd
Nick is Founder and CEO of Complex Adaptive Leadership Ltd (UK) and MD of Agile+ Consultants (China). He belongs to the faculty of CEDEP in France (INSEAD Fontainebleau campus) as a professor of leadership. He links complexity science, blended with ancient Chinese wisdom, for leaders to navigate VUCA times in a practical way. His approach was awarded the EFMD Gold Award for Executive Development beating many leading blue-chip business schools around the world. This approach has been employed by a variety of international MNCs (e.g. Rolls-Royce, Dow Chemical, GE, UBS, IBM, Société Générale, Rio Tinto, Nokia, Ali Baba) as well as public sector organisations (e.g. in UK, Russia, Indonesia, Malaysia). He has wide ranging leadership experience.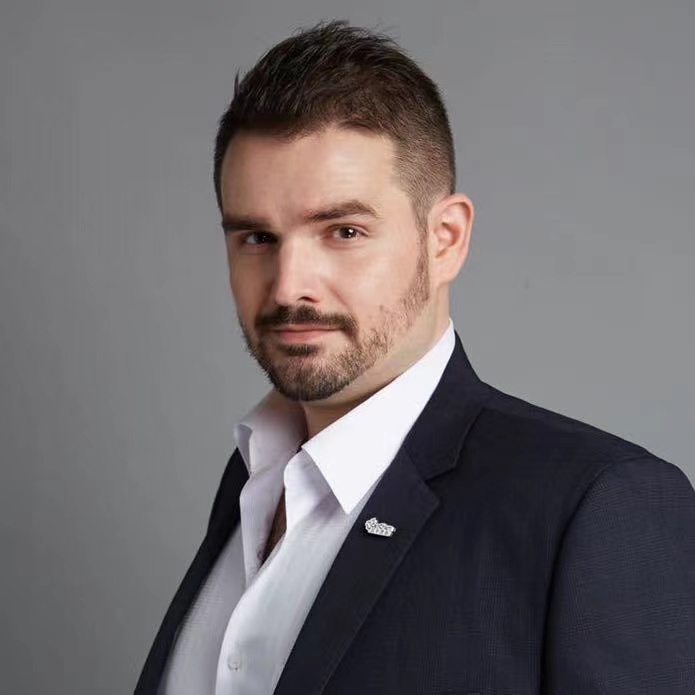 Matt Whately
Executive Director
CanCham
Hailing from Ottawa, Canada, Matt studied History and Political Science at the University of Ottawa, graduating with honors. After gaining experience in the public sector at Industry Canada, Indian & Northern Affairs Canada, and the Department of National Defense, Matt moved to the private sector, joining Bell Canada. He then moved to media and advertising, before relocating to Shanghai in 2012.
After a stint as an English educator, an entrepreneur at heart, Matt soon founded a sports gear and apparel sourcing company. Then in 2015, he co-founded a creative tech agency.
In 2019, he joined the Canadian Chamber of Commerce in Shanghai as Deputy Director. In 2020, he was named Executive Director.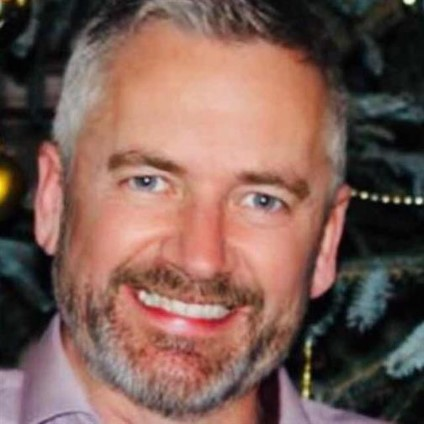 Karl Hudson
Regional Director North Asia
Suttons International
Karl has worked in the Logistics industry for 30+ years for both MNC's, family owned companies and also built his own company later selling to an investor. He has extensive experience of managing teams of 500+ down to teams of 2/3.
Most of his experience has been in the Petrochemicals and Chemicals sector working with house holds names such as Exxon, Shell, Tesco, Huntsman & BASF along with many more. A key skill has been able to adapt to changing cultures within these organisations and recognising how to add value to their supply chains.
He is a qualified coach and mentor and believes in allowing teams to have the space to evolve, plus that one should always employ people clever than yourself so that they can tell you what to do.
Currently Karl is the Regional Director of North Asia for a UK Headquartered Chemical Logistics Company focussed on delivering Life's Essentials globally; this is his third year in China.
Agenda:
5:00 pm – 5:30 pm: Register and networking
5:30 pm – 6:00 pm: Introduction to the ancient Chinese philosophy and very modern western science underpinning Agile Leadership, and Leadership 4.0 for VUCA* times
6:00 pm – 6:30 pm: Panel discussion – senior leaders who have recently implemented this new approach
6:30 pm – 7:00 pm: Q&A, networking
Venue:
BritCham Shanghai Office
Room 1108, South Tower, M Place, 333 North Chengdu Rd, Shanghai

Date: Friday, May 21 , 2021 5:00 PM – 7:00 PM
Ticket:
Member Price: RMB 50
Non-member Price: RMB 100
Buy Tickets: https://cancham.glueup.cn/event/agile-leadership-the-truth-31871/
Organizers: