Mar 20 | KBL Presents: Is it Time to Move?(in Chinese)
Immigrating to Canada.
移民到加拿大。
Are you thinking of moving?
你想做出改变吗?
Canada is carrying out a managed, staged increase in its immigration levels that saw more than one million newcomers welcomed between 2015 – 2019. The current federal government established a quota of 300,000 immigrants per year as the 'new normal' since coming to power.
加拿大正在实施有管理的、分阶段的移民水平增长,在2015年至2019年期间迎来了100多万新移民。现任联邦政府自上台以来,将每年30万移民的配额设定为"新常态"。
Join us for a webinar on March 20, Friday, at 2:00 PM, China Standard Time, to learn useful information about how to immigrate to Canada!
请于3月20日(星期五)下午2:00(中国标准时间)参加我们的网络研讨会,学习如何移民加拿大的有用信息!
This webinar is presented by K.B.L. Consulting Group. Over the past 20 years, K.B.L. Consulting Group has successfully handled tens of thousands of immigration cases, and is known for its integrity, preciseness, professionalism, speed and high success rate among aspiring business people!
本次网络研讨会由K.B.L.咨询集团主办。在过去的20年里,K.B.L.咨询集团已经成功地处理了成千上万的移民案件,以诚信、严谨、专业、快捷、成功率高而著称!
This webinar will be hosted in mandarin.
该线上活动将以中文进行。
---
Speakers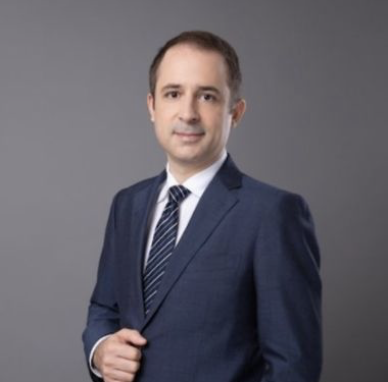 Mr. Julien Saint-Georges graduated from University of Montreal with a double bachelor's degree in Law and Anthropology. He studied law and languages at China University of political science & law and Nankai University. He used to own a professional immigration law consulting firm in Hong Kong. With 20 years of experience in Canadian immigration projects, he has accompanied numerous clients to interview over the years, dealt with various difficult cases, and saved the families on the verge of visa refusal. Mr. Julien Saint-Georges is proficient in Canadian immigration program, welcomed by customers.
Julien Saint-Georges先生毕业于蒙特利尔大学,获得法律和人类学双学士学位。他曾在中国政法大学和南开大学学习法律和语言,并曾在香港拥有一家专业的移民法律咨询公司。在加拿大移民项目方面拥有20年的经验,多年来,他陪同众多客户进行了签证面试,处理了各种棘手的案件,使家庭免遭拒签的麻烦。Julien Saint-Georges先生精通加拿大移民计划,深受客户欢迎。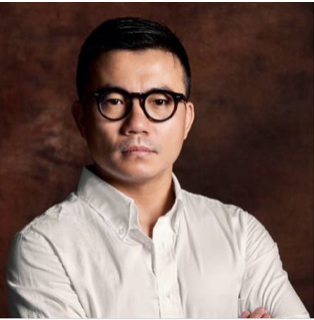 15 years of experiences in the overseas investment industry allows Kevin Zhang to be capable of leading an elite team and offering tailor-made service by Westbank, the most artistic developer in Canada that has reached out to the top luxury property market in the USA and Japan.
在海外投资行业15年的经验,使张凯文能够领导一个精英团队,为Westbank提供量身定制的服务。Westbank是加拿大最具艺术气息的开发商,已经涉足美国和日本的顶级豪华地产市场。
Event Details

Agenda
1:45 PM – 2:00 PM Joining the Zoom Webinar Waiting Room
2:00 PM – 2:05 PM Opening Remarks (Suni Yun, CanCham)
2:05 PM – 2:40 PM Topic 1 (Julien Saint-Georges, KBL Group)
2:40 PM – 3:00 PM Topic 2 (Kevin Zhang, Westbank)
3:00 PM – 3:10 PM Q&A
3:10 PM – 3:15 PM Closing Remarks (Suni Yun, CanCham)
Date:
March 20, 2020
Friday
2:00 PM
Ticket:
Free

---
Organizer
Title Sponsor

Zoom Webinar Instruction Guide
Zoom网络研讨会使用指南
Where to download Zoom?
link: https://zoom.com.cn/download
Please download "Zoom Client for Meetings" version and install it on your device.
在哪里下载Zoom?
链接:https://zoom.com.cn/download
请下载" Zoom会议客户端"版本并将其安装在您的设备上。
Where to register an account for Zoom?
You can create a free account by clicking the "sign up" button or log into your existing account.
注册一个Zoom帐户
您可以通过单击"注册"按钮来创建一个免费帐户,或登录到现有帐户。
How to join the webinar?
After you register the event with CanCham, an email will be sent to you with the Zoom webinar ID and password. Please ensure your email address is valid. As the webinar will be hosted on Zoom, please download the application program prior to the event. You will then be able to join our live webinar. If any issues, feel free to contact our team at info@cancham.asia or call us.
如何参加网络研讨会?
在注册加中商会活动后,您会收到一封包含Zoom网络研讨会ID和密码电子的邮件。请确保您的电子邮箱有效。由于该网络研讨会将在Zoom上进行,请在活动开始之前下载应用程序。之后,您便将可以加入我们的实时网络研讨会。如果有任何问题,请发邮件至info@cancham.asia或致电。