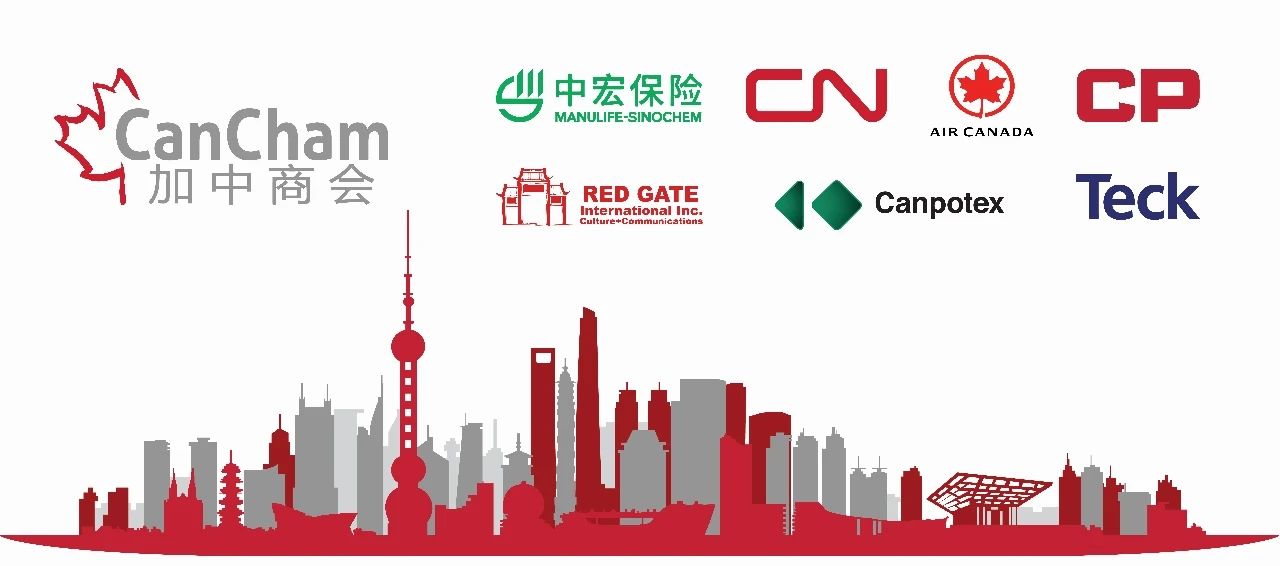 June 26 | Canada Day 2021
It's CanCham's biggest event of the year, Canada Day 2021!
Kick off summer in style by joining us for a lovely party at One East! Mark your calendars for good times with great friends on Saturday, June 26th from 2PM to enjoy a day filled with the tastiest Canadian food & beverages, live musical performances, and activities & games for the entire family! Experience the Canadian Lifestyle with us! Happy Canada Day!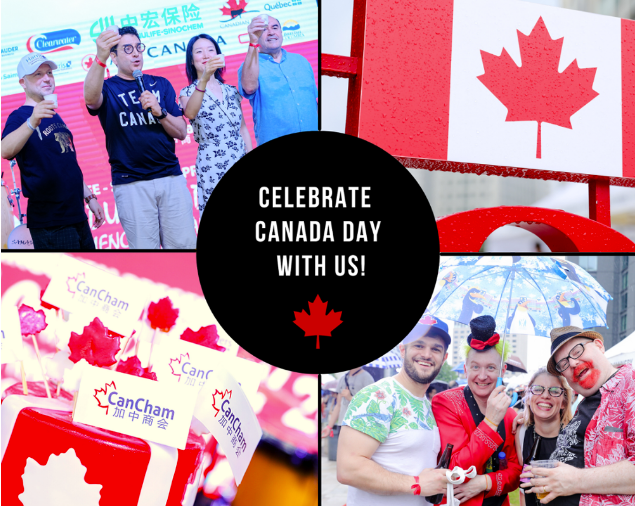 This event would not be possible without the support of our incredible sponsors, including our premium sponsor Manulife-Sinochem. Be sure to visit our Canadian corporate company booths: CN, Red Gate, CP, ClearWater, BMO and Saimen.

For this grand celebration, we will have the annual cake cutting ceremony that will be presided by the Consul General of Canada in Shanghai, Dave Murphy!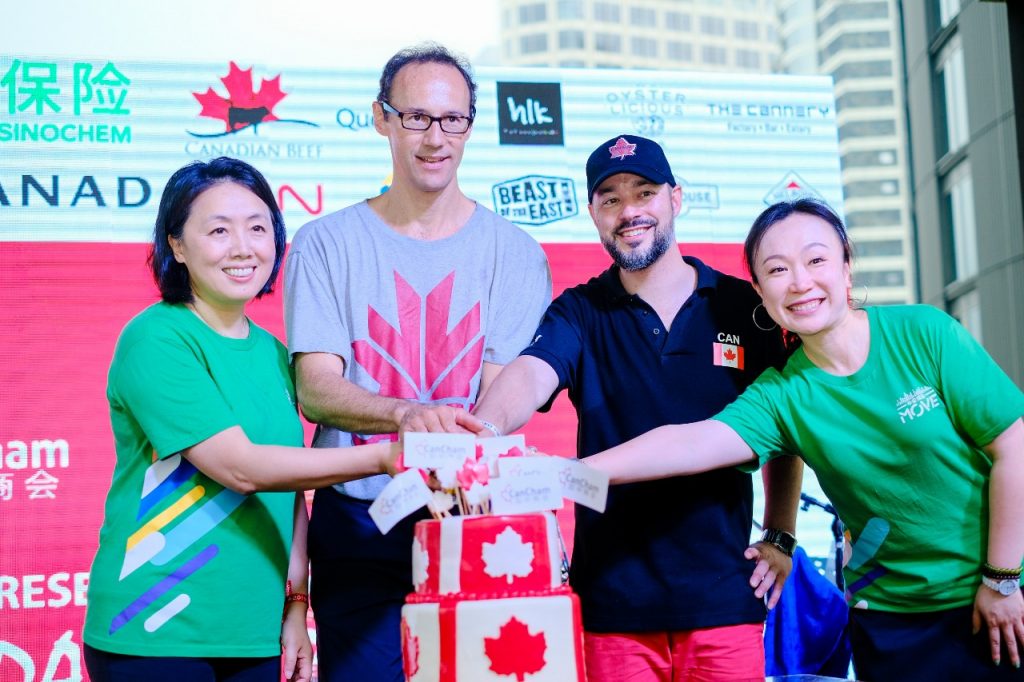 The Cake will be shared with all guests. Everyone is welcome to enjoy a slice of Canadiana!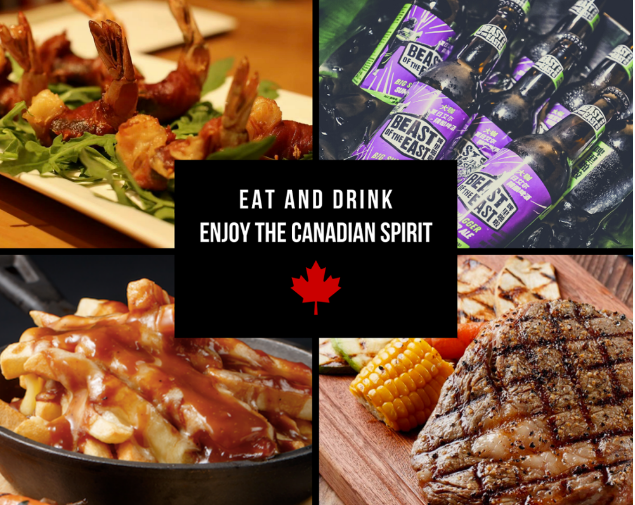 Canada Day is a special occasion to reunite with friends and family and enjoy some delicious Canadian specialties. Be sure not to miss out on the tasty dishes and amazing drinks that our food and beverage booths have provided for this event.

We are pleased to have the support of Tim's Coffee Shop, Beast of the East, Big Bamboo, Pistolera, Hungry Lung's Kitchen, LuLu Island, and Bites & Bottle-O.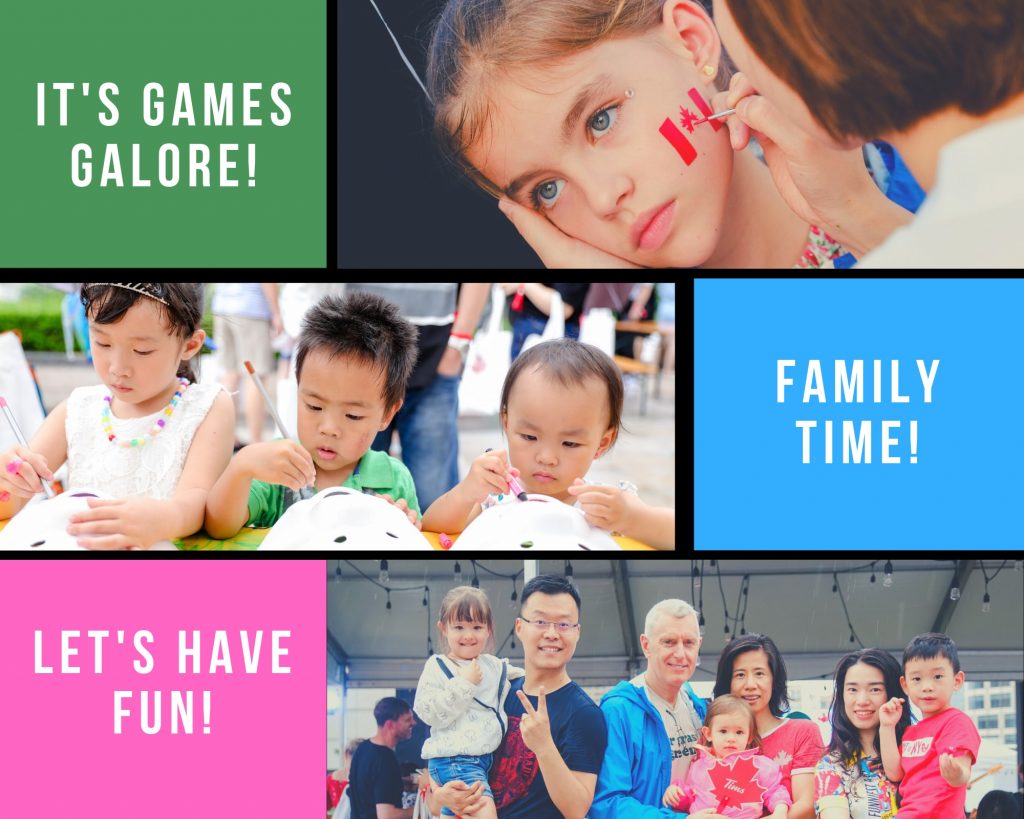 Canada Day means fun for all ages! We would like to invite you to celebrate this occasion with your family.

Be sure to bring your children to our Asian Tiger's grand bouncing castle and Realive face painting booth. Enjoy a day of festivities with your family!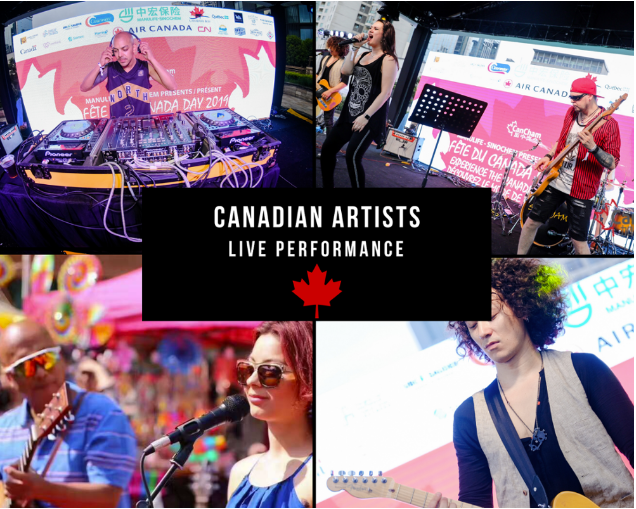 Canada Day would not be Canada Day without jaw-dropping live performances. We are delighted to present you a wide array of artists: Tony and Dori, DJ Sal as well as The Red Stars.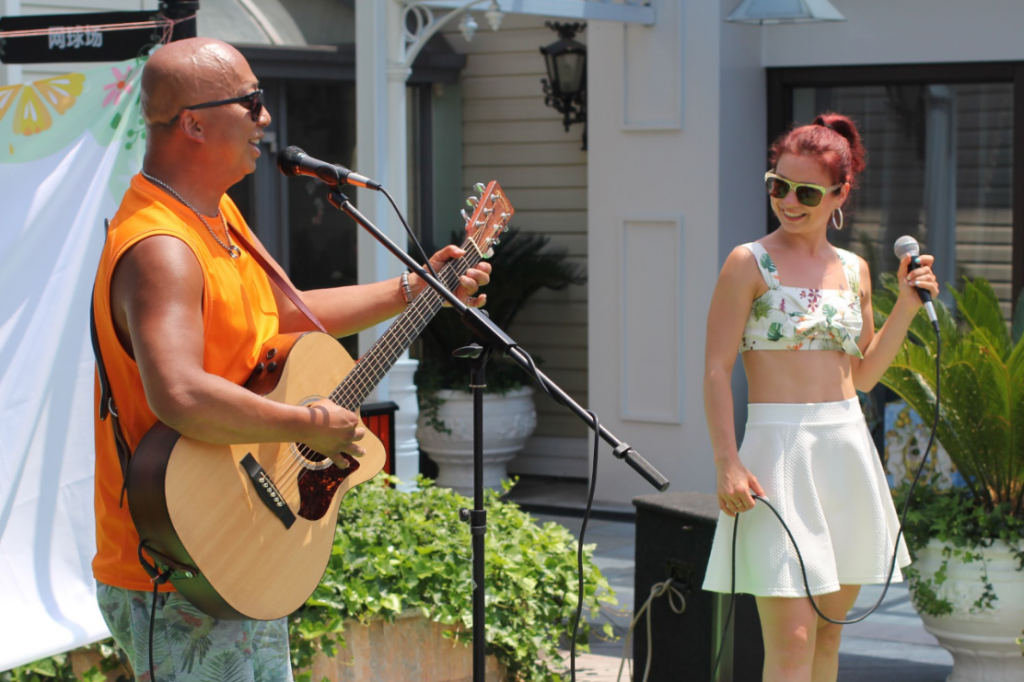 Tony and Dori are a familiar musical act in Shanghai on the bar, restaurant, hotel, charity and festival circuit during the past five years. He is from Vancouver and she is from Moldova. They have a message of diversity and inclusiveness to share through their music.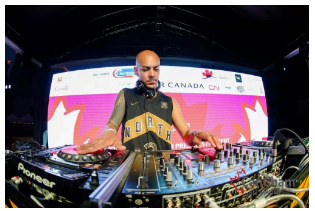 Coming from Waterloo, Ontario, Dj Sal has been playing in Shanghai for the past 13 years. His Popasuda parties at Dada have garnered a ton of support with reviews in local and international media. Expect some funk and disco classics for the dance floor, some essential Canadian selections, and a few fun party tunes.

The Red Stars have proven themselves to be a power house on the Shanghai scene. Over the past 3 years they have created a series of sold out Tribute Shows. Tragically Hip, Queen, Adele, ABBA, Linkin Park, Nirvana, Michael Jackson, Bruno Mars, Avril Lavigne, Pink, too many to count. They simply rock!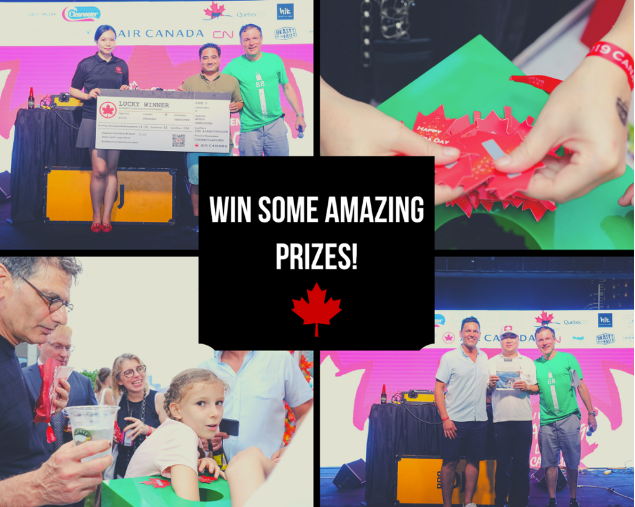 Canada Day is bringing a multitude of prizes for a grand raffle. Don't miss out on your opportunity to win a prize from our in-kind sponsors: Air Canada, Hyatt on the Bund, Hyatt Regency, Grand Kempinski Hotel, LoopDivision, DragonFly, Titika, 521/SH, 360 Gradi, Fulls USA, Astron Connect, LuLu Island, Bites & Bottle-O, and Sherpa's.
Venue:
One East South 2 Gate, No.788 Zhongshannanyi Road, Huangpu District, Next to Block A, Subway Line 13 World Exposition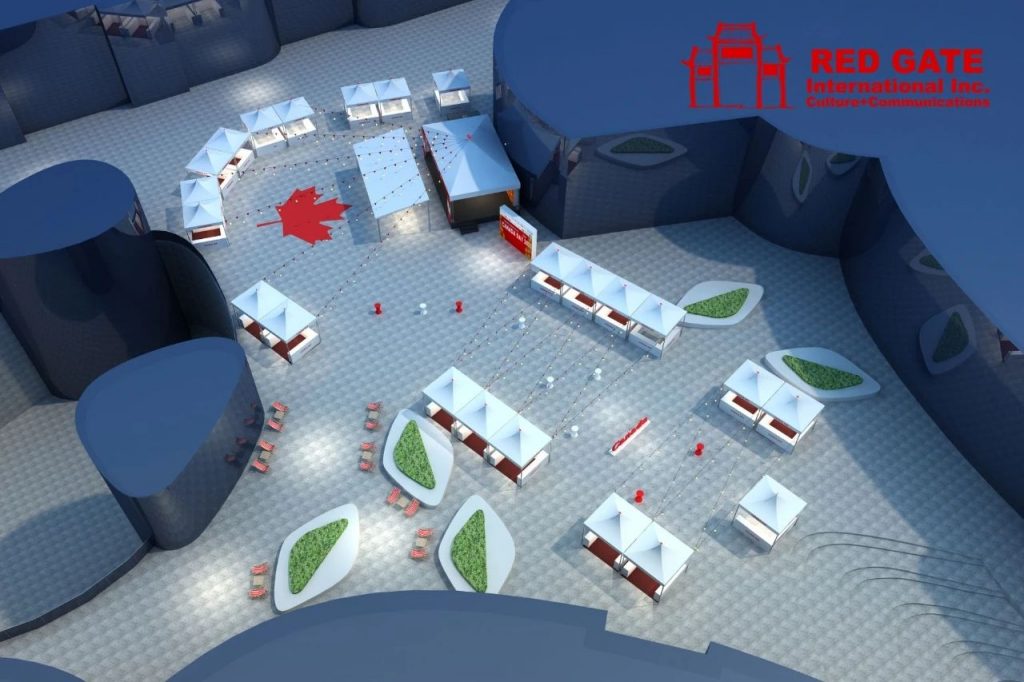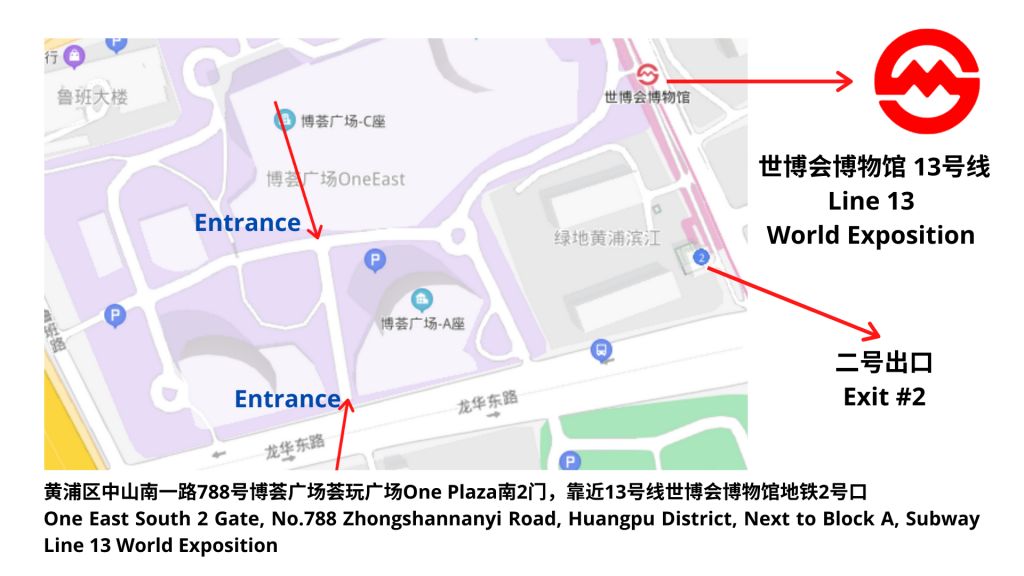 Date and Time: Saturday, June 26, 2021 at 2PM
Ticket:
Member Price: 100 RMB
Non-member Price: 150 RMB
With every ticket purchased, you receive:
· One drink voucher to redeem at the CanCham Bar
· One Canada Day goodie bag
Children 6-12 years Old: 60 RMB
Children 5 years old and younger are FREE
· Not include drink voucher and goodie bag
or scan the QR code: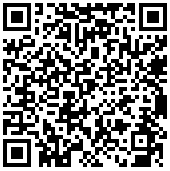 Organizer
Premium Sponsor

Corporate Sponsors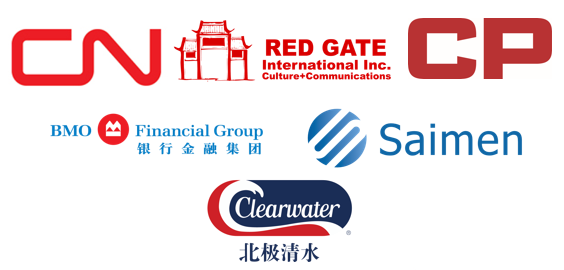 Food and Beverage Sponsors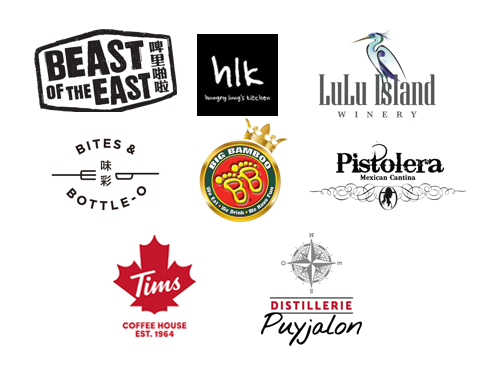 Activity Sponsor

Merchandise Sponsors

Logistics Sponsor

In-Kind Sponsors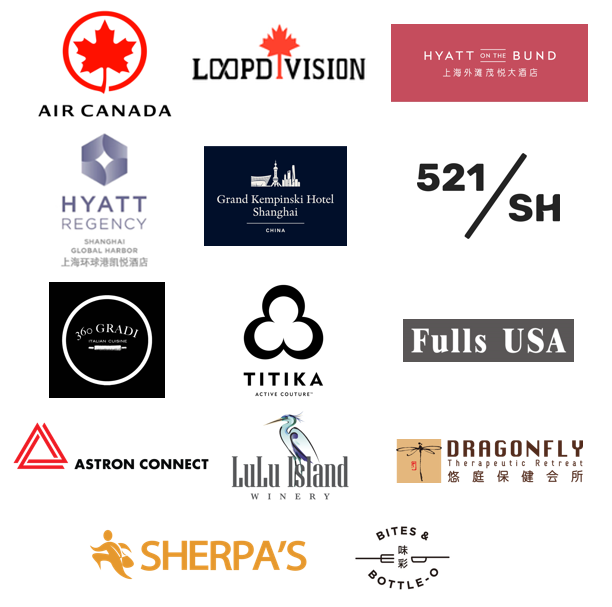 Call For Sponsors
Currently, we are still seeking sponsors and partners to help make this momentous day not only a reality, but a party we'll never soon forget!
Sponsoring our Canada Day is the perfect opportunity to market your brand to the local Canadian and Chinese Businesses. Your branding can be on all promotional event materials, giving exposure before, during and after the event; including but not limited to CanCham's WeChat, Website, Weibo, LinkedIn and other media partners (30,000 + followers).
Please contact at info@cancham.asia for the specific rates of our sponsorship

---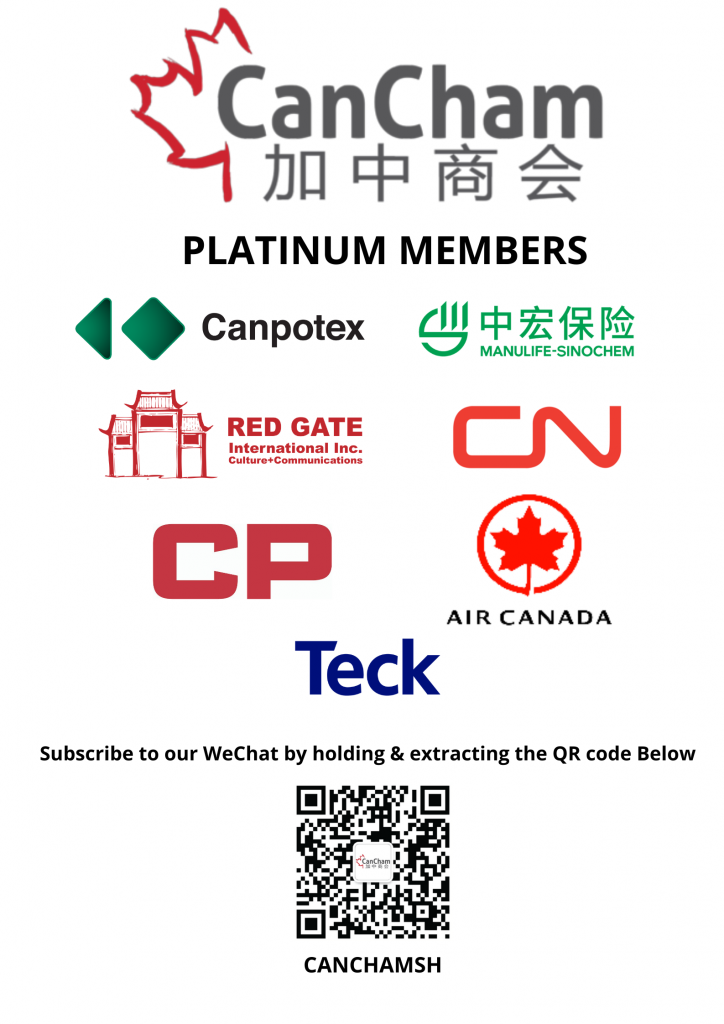 Connect with us on LinkedIn