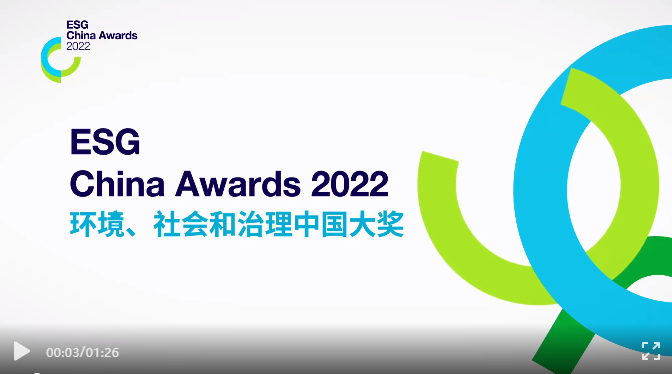 ESG China Awards 2022 Launches Today
We are delighted to announce that online applications for 2022 ESG China Awards open now.
The ESG China Awards is an awards programme recognising and promoting excellence from both local and international companies that have made a positive ESG impact in China.
In September 2020, China has announced its aim to peak carbon dioxide emissions before 2030 and, achieve carbon neutrality by 2060. After the 26th UN Climate Conference (COP26) in 2021, over 80% of global GDP are now covered by net-zero targets and commitments.
With the growing demand and alertness, businesses have been adopting Environmental, Social, and Governance (ESG) measures to show their commitment to change and futureproofing themselves. ESG now plays a vital role for investors and other key stakeholders and is a critical component of long-term value and business resiliency.
ESG China Awards 2022 – 12 Awards Categories
Employee Engagement ESG Campaign of the Year
(Sponsored by The University of Manchester China Centre)
Consumer Engagement ESG Campaign of the Year
ESG Value Chain of the Year
(Sponsored by PwC)
ESG Environmental Product of the Year
(Sponsored by Smiths Group)
Investor Relations ESG Engagement and Communication of the Year
ESG Report of the Year
(Sponsored by University of Nottingham Ningbo China)
ESG Leader of the Year
(Sponsored by Spirax Sarco)
ESG Research & Ratings Provider of the Year
ESG Consultancy of the Year
(Sponsored by Brookfield)
ESG Legal Service Provider of the Year
ESG Investment Initiative of the Year
ESG Innovative Product/Service of the Year
(Sponsored by International Business School Suzhou at XJTLU)
Online applications are now open, and the Awards invite all eligible businesses and individuals to enter. The application deadline is 29 July 2022. Five finalists in each of the 12 categories will be chosen by the corresponding independent panel of judges and announced on 19 August. Finalist interviews will be arranged in late August. Winners will be announced at a Gala Dinner on 19 October in Shanghai.
The British Chamber of Commerce Shanghai initiated the ESG China Awards and is the organiser of the 2022 Awards, partnering with both AustCham Shanghai and CanCham Shanghai. The awards will be organised every two years in Shanghai.
For more information and online application, please visit www.ESGChinaAwards.com by scanning the QR code below.