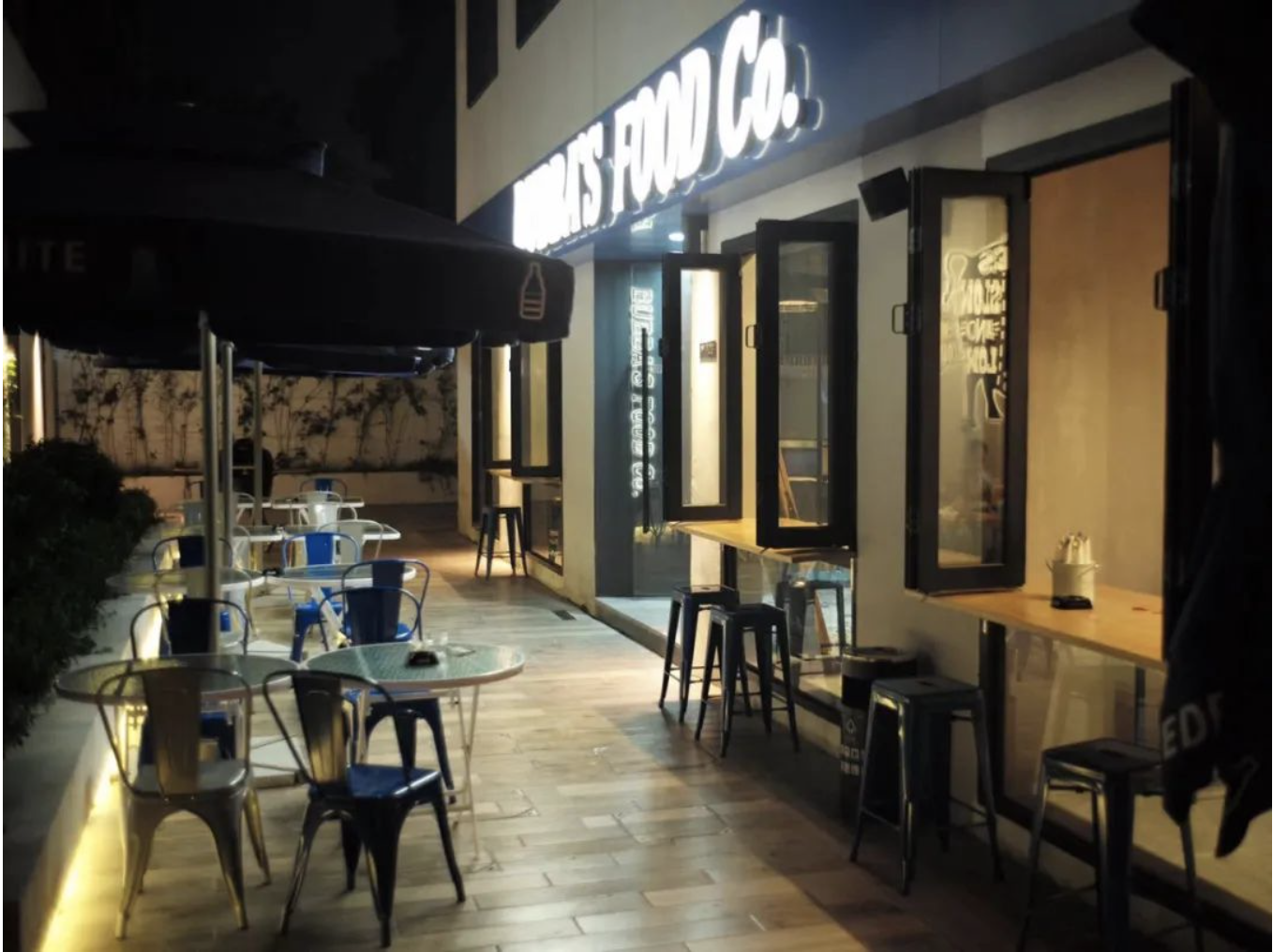 Dec 18 | North America Christmas Mixer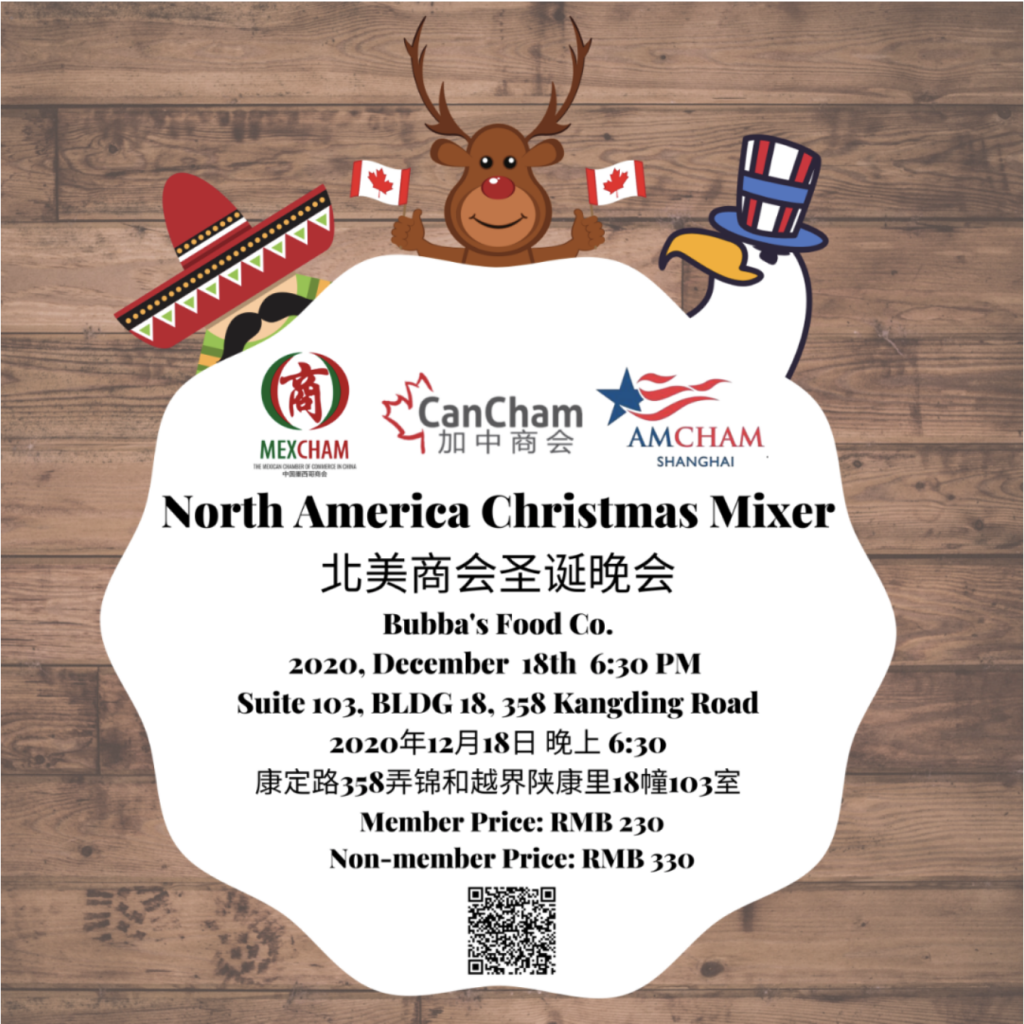 The North America Christmas Mixer is just around the corner. CanCham Shanghai, AmCham Shanghai and MexCham invite you to attend this year's festivities on Dec 18, 2020!
Join the Christmas holiday fun, meet new friends from all around the continent, and catch up with friends of old over a couple of drinks and canapes during this most wonderful time of the year!
Ticket includes 2 drinks and Snack Buffet.
Venue:
Bubba's Food Co.
Suite 103, BLDC 18, 358 Kangding Road
Date:
2020, December 18th, 6:30 PM
Tickets:
Member Price: RMB 230
Member Price (Pay at the door) : RMB 280
Non-Member: RMB 330
Non-Member Price (Pay at the door): RMB 380