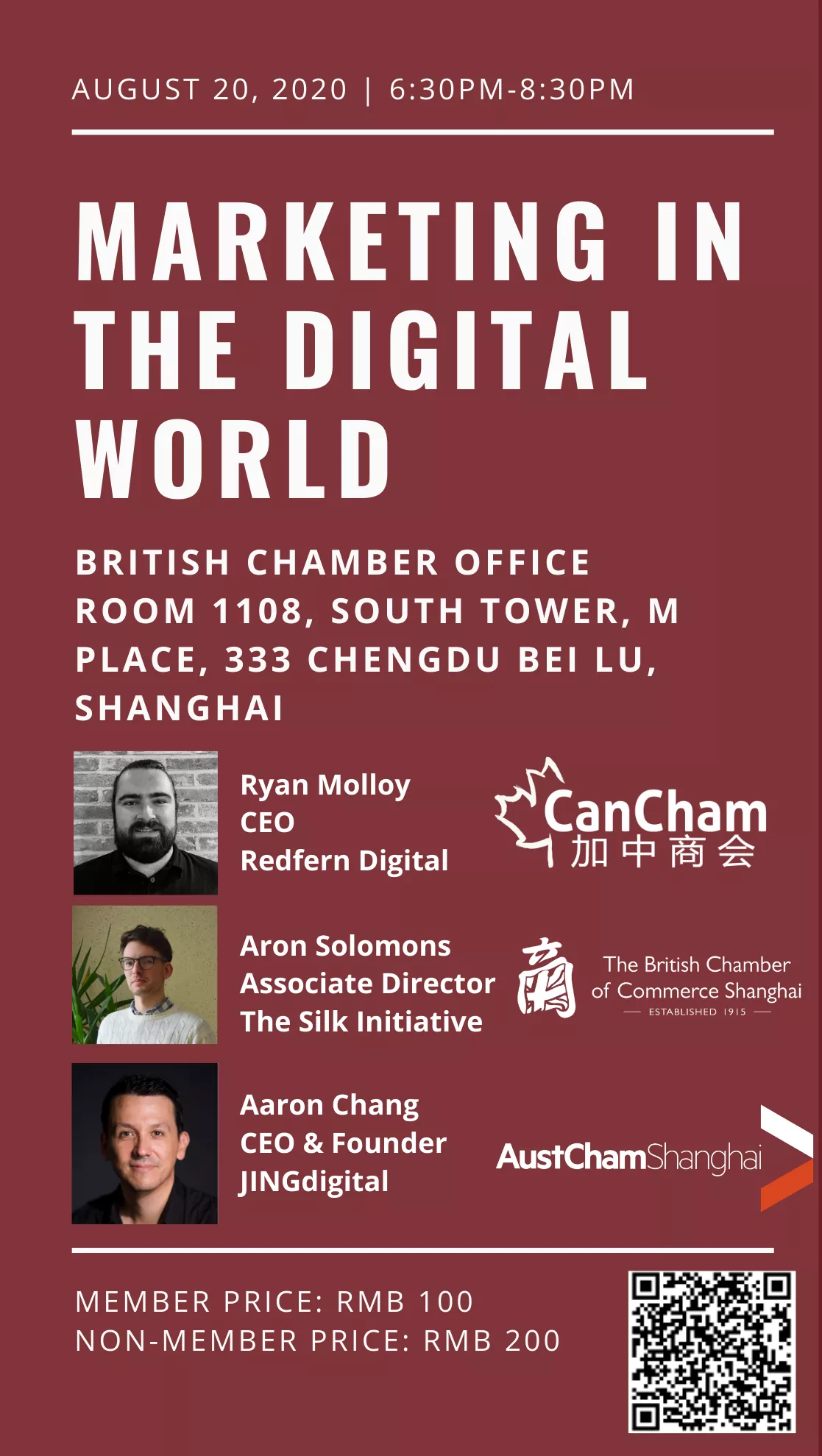 Aug 20 | Marketing in the Digital World Panel Discussion
The Canadian Chamber of Commerce is honored to partner with Australian Chamber of Commerce and British Chamber of Commerce in Shanghai to host this event.
Amid COVID-19, we have witnessed the inevitable failures of traditional marketing methods. Marketing strategies are bound to change in the evolving digital world. Marketing in the digital world has become the core of promoting brand awareness and sales. What are the keys to Marketing Strategies in the Digital world? What are some necessary marketing steps to keep up with China's speeding digital development? How should companies situate themselves in fast paced digital China?
In this panel discussion, panelists Ryan Molloy, Aron Solomons, and Aaron Chang will talk about Marketing Strategies in the digital landscape of current China. We will discuss on how companies can do to harness and construct one's digital technology and platform. We will be using real case studies to demonstrate how digital tools can be used to assist one in navigating through the digital future.
*Ticket price including beverage and snack.
*Tickets are limited, secure your spot for this event now!
Venue:
British Chamber Shanghai Office
Room 1108, South Tower, M Place, 333 Chengdu Bei Lu, Shanghai
Date:
Thursday, August 20, 2020
06:30 PM-08:30PM
Ticket:
Member :RMB 100
Non-member:RMB 200
Organizer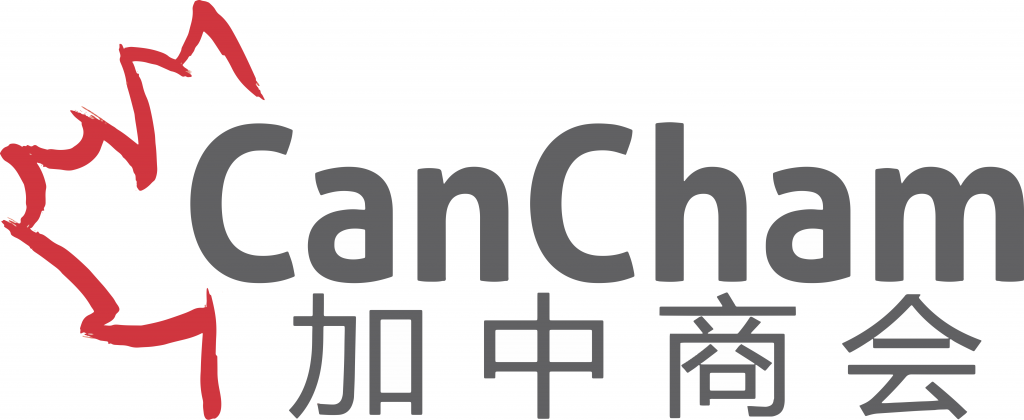 Co-organizer