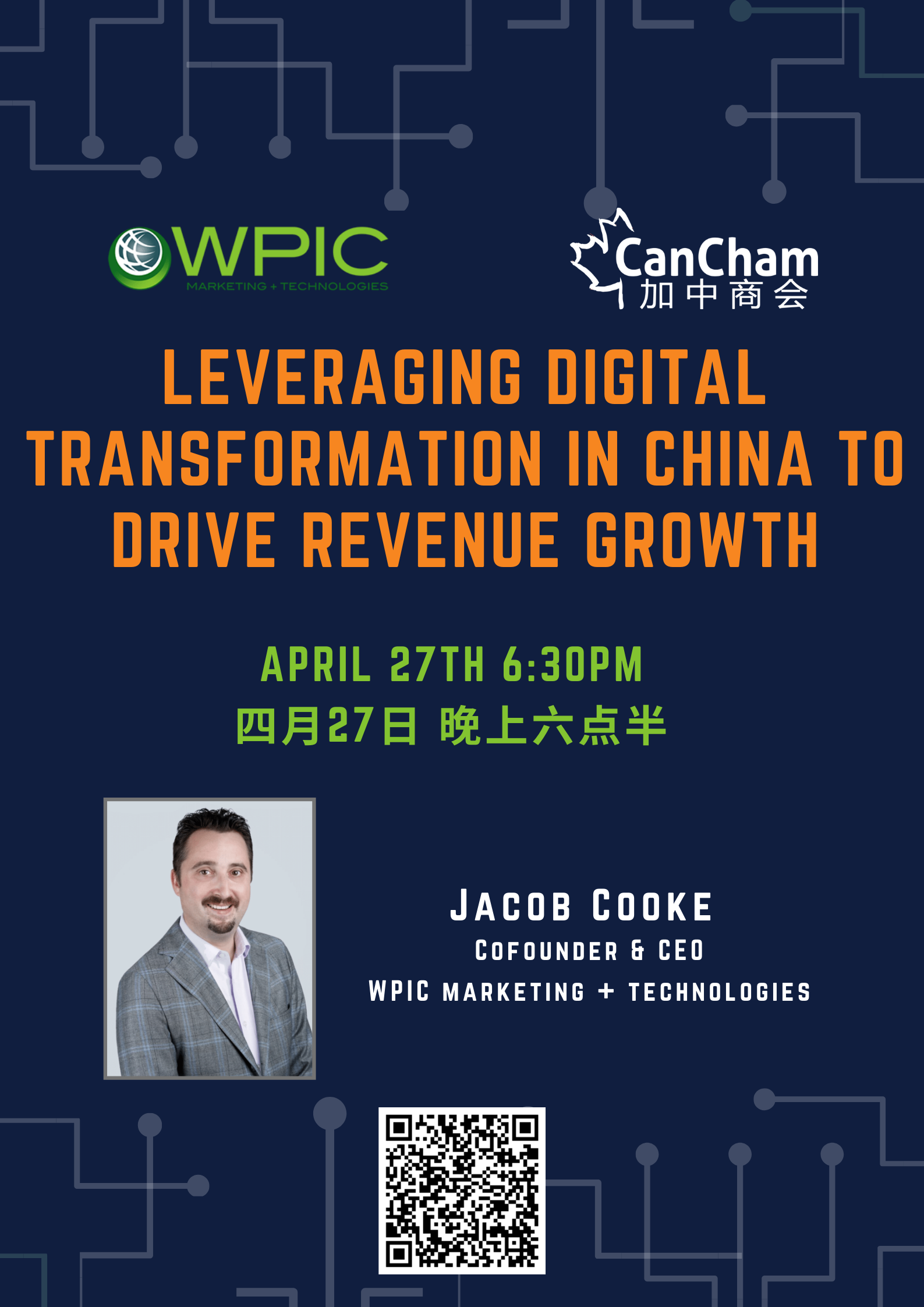 April 27 | Leveraging Digital Transformation in China
On the evening of April 27th, CanCham in partnership with WPIC Marketing + Technologies and the Canadian Consulate General in Shanghai, present a seminar on Leveraging Digital Transformation in China to Drive Revenue Growth.
Join us for an engaging and thoughtful event, focused on how global organizations can succeed in the world's most important market by harnessing the power of big data and leveraging effective digital transformation to: optimize processes; drive sustainable growth; accelerate profits; and much more.
Who should join?
Canadian organizations' representatives with a Chinese office in shanghai
The conversation will be relevant to both B2B and B2C audiences, with specific examples from the following sectors: industrial and manufacturing; information technology and semi-conductors; retail and consumer goods; food and beverage; tourism; and more.
Notice: This event is free of charge, attendee registration needs to be validated by the organizer – CanCham.
在4月27日傍晚6点半加入加中商会以及WPIC Marketing+Technologies以及加拿大驻上海总领事馆,一起参加此次关于 – "利用中国的数字化转型推动商业增长"研讨会
此次研讨会将重点讨论全球组织如何通过利用大数据的力量和利用有效的数字化转型,在这个世界上最重要的市场上取得成功:优化流程;推动可持续增长;加速利润;等等。
此次活动目标人群:
此次研讨会将与B2B和B2C受众相关,具体目标人群来自以下行业:工业和制造业;信息技术和半导体;零售和消费品;食品和饮料;旅游业等。
通知:此次为免费活动,但参加者注册需要由组织者CanCham验证通过。
Speaker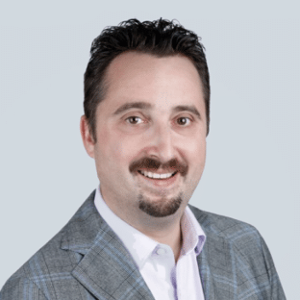 A serial entrepreneur, Jacob started WPIC in Beijing in 2004 as an alternative for the many Western organizations frustrated by China's obstacles to brick and mortar sales. His passion for performance marketing and technical prowess soon garnered a reputation for unmatched ROI on digital marketing campaigns and e-commerce platforms.
Having earned a Bachelor's Degree in Computer Science from Beijing Jiaotong University and as a member of the MIT Sloan School of Management's Executive Education program focusing on Artificial Intelligence, Jacob is amongst the leaders of China's online revolution.
Described by BRIC Magazine as China's "Go-To Digital Man," he is a featured speaker at FT Innovate Asia and a rising influencer in the field of digital advertising in emerging markets.
As the driving force behind WPIC's world-class data, e-commerce solutions and AI technology, Jacob and his team drastically reduce the challenges his clients face in reaching the world's largest online market.
Date:
Tuesday, April 27, 2021
6:30 PM – 9:00 PM
Ticket:
Standard Price: Free
REGISTER NOW
https://cancham.glueup.cn/event/leveraging-digital-transformation-in-china-to-drive-revenue-growth-31225/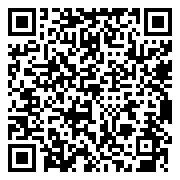 Organizers