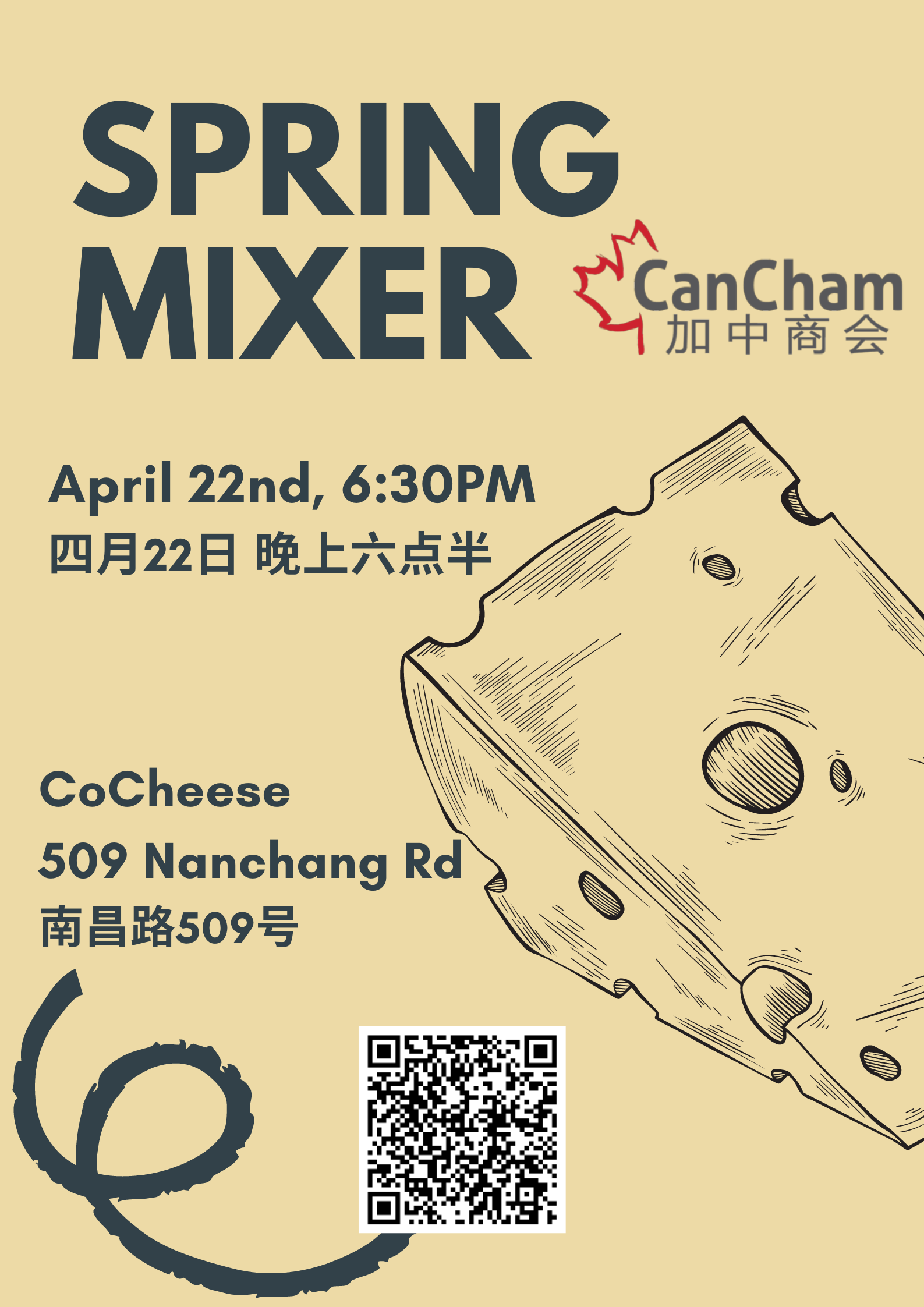 April 22 | Spring Mixer at Co. Cheese

The Canadian Chamber of Commerce is delighted to invite all our members and friends to join us for the Spring Mixer for an evening of food, drinks, and fun. Come out for a great opportunity to meet and mingle with other people atCo. Cheese (IAPM), on Thursday April 22th from 6:30 PM.
Every guest will receive 3 tokens for any three items on the menu below:
Menu Includes:
Any small sandwich
Soup or Poutine
Asahi beer
House Wine
Mimosas
Well Pours
Soft Drinks
Cocktail – (Maple Old Fashioned)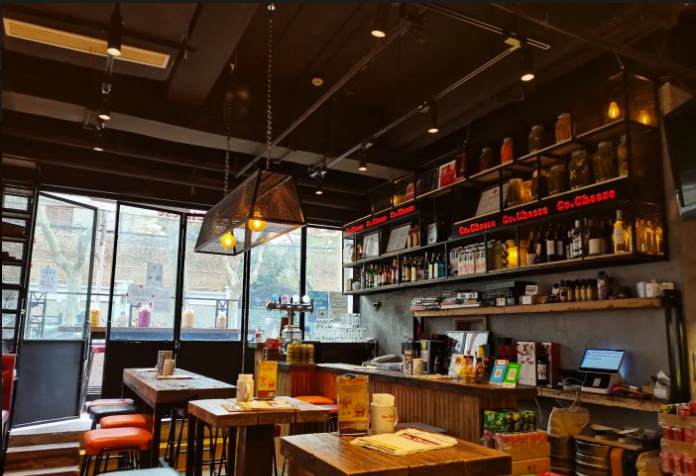 加中商会很高兴邀请我们所有的会员和朋友加入我们的春日狂欢,享受美食、饮料和娱乐。在4月22日星期四的傍晚6点半,在Co. Cheese(IAPM)一起度过与朋友叙旧 结实新朋友 并一起享受一个美好的夜晚。
每位宾客将收到三张兑换券以兑换以下菜单中任意三样:
菜单包括:
任意小三明治
汤或肉酱薯条
朝日啤酒
特选葡萄酒
含羞草鸡尾酒
Well Pours 鸡尾酒
软饮料
鸡尾酒 -(枫木老式)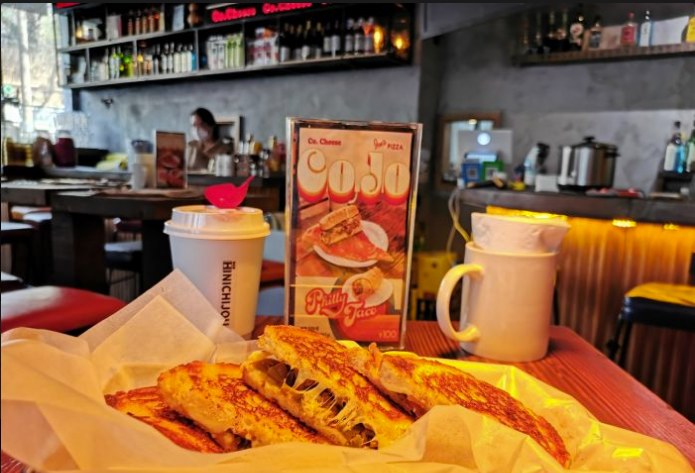 About Co. Cheese
Co. Cheese has developed several variations on a surprisingly versatile sandwich, adding ingredients like Hunan pork and chili peppers or roast duck, brie, and onion jam.
There are some people who rate this as the best grilled-cheese, or even the best sandwich, in Shanghai. These people are correct. The place also serves homemade pickles, and there's a bar serving spirits and beer.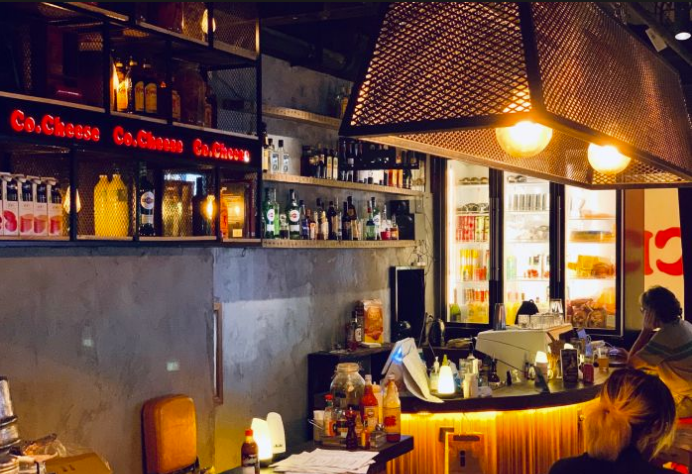 REGISTER NOW
https://cancham.glueup.cn/event/spring-mixer-31124/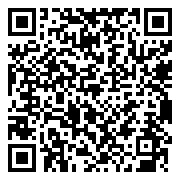 Organizer