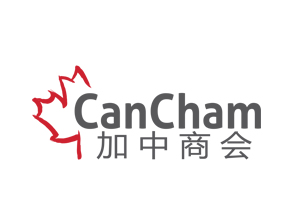 CanCham Update on COVID-19 Situation
The Canadian Chamber of Commerce in Shanghai (CanCham Shanghai) takes the safety of Canadian communities living in China very seriously. To this end, CanCham is closely monitoring the COVID-19 situation and its related effects in order to better inform our Members about potential impacts and opportunities ahead.
---
GLOBAL IMPACTS
The World Health Organization has declared COVID-19 a Global Pandemic. Since the declaration on March 13, the total number of infected people reached 336,734 as of date of writing. The virus has spread to a number of countries, with Europe being most heavily infected outside of Asia, and cases growing in the United States and Canada.
Countries across the world have declared closures, quarantines, border controls, temporary travel bans to international travellers, and other measures to fight the spread of the virus. Travel routes have been closed, airlines have been grounded, and many initial ports of exit and entry to travel between China and Canada have been sealed, with Singapore andTaipei no longer allowing international travellers to transit through their airports. Various Canadian provinces, and the United States federal government have declared State of Emergencies. At this time, the Canadian federal government has not.
---
TRAVEL RESTRICTIONS AND QUARANTINE
Travel to Canada has been restricted to only Canadian citizens, permanent residents, and their immediate families. Travel to China has been restricted to arrival in designated ports. All international flights to Beijing are cancelled, with flights diverted to other cities. All arrivals in Shanghai must undergo mandatory COVID-19 testing upon arrival.
If you intend to travel during this time, please consult your airline prior to take off to confirm the flight has not been cancelled. Please also ensure that you meet the regulations of the destination country you are travelling to. These updates are constantly changing and may be increased or eased in the coming weeks. Consult updates regularly.
Travellers to Shanghai must remain in quarantine for 14 days upon arrival. Travellers from an outlined 24 high-risk countries, including Canada, may be subject to further evaluation and quarantine measures, including possible stay at a quarantine center.
---
LOCAL MEASURES
Offices, restaurants, select malls and shops have opened in Shanghai, while construction has resumed. Schools, museums, sports venues remain closed. Temperature measurement measures remain in place, and masks are required for access to many locations. Factories are resuming production, many working to increase their capacity.
Residents of Shanghai have been given a health measurement QR code on their Alipay app. This tracks potential health risks to those travelling within the city on a day-to-day basis. Showing this QR code is mandatory at select locations around the city. Green QR code gains access, yellow states suspected case, with recommendations to quarantine for a period of 14 days. Red states you have been in contact with someone who has tested for Covid-19, and a two week quarantine is required.
The Shanghai government has extended the tax-filing deadline indefinitely, while the Canada Revenue Agency has delayed tax-filing to June 1st. Companies that rent offices in Shanghai government owned properties may qualify for rent relief, while a portion of corporate social insurance payments will be waived. Additional tax benefits have been outlined for both corporate and individual PRC tax payers. Additional measures are being considered by both local and international governments as the situation evolves.
---
IN CASE OF EMERGENCY
If you are in an emergency or in need of consular assistance, any specific questions or concerns should be directed by email to sos@international.gc.ca or by phone at 1-613-996-8885. The situation is being managed in real time in Ottawa.
---
LATEST COVID-19 NUMBERS
(As of Mar 23)
Total cases worldwide: 336,734
Total dead worldwide: 14,617
Total cases in China: 81,650
Total dead in China: 3,276
Total cases in Canada: 1,377
Total dead in Canada: 24
---
ADDITIONAL INFORMATION ABOUT THE COVID-19 VIRUS
It is a large size cell (roughly 400-500nm diameter). Normal masks should offer enough protection. N95 masks offer additional protection to those who need it.
If an infected individual sneezes, it will travel 3 metres before it drops to the ground and is no longer air borne.
When the virus drops on a metal surface, it can live for 12-plus hours. If your touch metal surfaces, wash your hands with soap thoroughly.
The virus can remain active on fabric up to 12 hours. Normal laundry detergent should kill the virus if present.
---
SYMPTOMS
Throat infection. Lasting 3 to 4 days.
Nasal fluid, dripping into the trachea, entering the lungs, causing pneumonia. Lasting 5-6 days.
High fever and difficulty breathing. Pneumonia causes severe nasal blockage and a sensation of drowning in water. Seek immediate medical attention.
---
PREVENTION
Most common transmission of virus is through touching things in public, then touching your face. Wash your hands with soap often, especially after being outside.
Some reports state you can contract the virus through your eyes. Be vigilant not to rub your eyes after touching things before washing your hands.
---
IN CASE OF SICKNESS
If you feel the described symptoms, foreign expats in Shanghai have been instructed to go to the following hospitals to receive treatment:
Adults:
– HuaShan Hospital, 12 Wulumuqi Rd. Middle, Contact: Mrs. Lu, 13918274328
– ZhongShan Hospital, 1609 Xietu Rd./ 180 Fenglin Rd., Contact: Mr. Suo, 13681941201
– RuiJin Hospital, 197 Ruijin er Rd., Contact: Mr. Yang 18917762964, Mr. Gao 18917762055
– Shanghai 1st People's Hospital, 85 WuJin Rd., Contact: Mr. Shen 13386259607
– Renji East Branch hospital, 160 Pujian Rd., Contact: Mr. Zhang 13341967859
---
Children:
– Pediatric Hospital of Fudan University, 399 WanYuan RD., Contact: Mr. Zhang, 18017591020
– Shanghai Children's Medical Center, 1678 Dongfang RD., Contact: Ms. Yang, 18930830672
---
Annotation: Those who are confirmed of the new coronavirus will be transferred to two special medical centres (one for adults and one for children).
---
COMMUNITY MATTERS
During this extraordinary time, many businesses are coping with the fallout from the COVID-19 situation. The Canadian Chamber of Commerce wants to impress upon everyone that it is open for business, and to remind our members we are a ready resource to help during this extraordinary time.
Our Team is ready to assist if you need:
The latest information from local authorities on economic or safety measures
Information on Human Resources Law
Credit insurance or Capital access
Updates on Logistics, Transports and Trade shows
Advertise your brand, products or services with CanCham to our 30,000+ followers
Participate or organize a Webinar or E-Learning session
Help find local partners or services providers
Extraordinary issues in which we could connect you with the right professionals to solve
Stay safe,
The CanCham Team