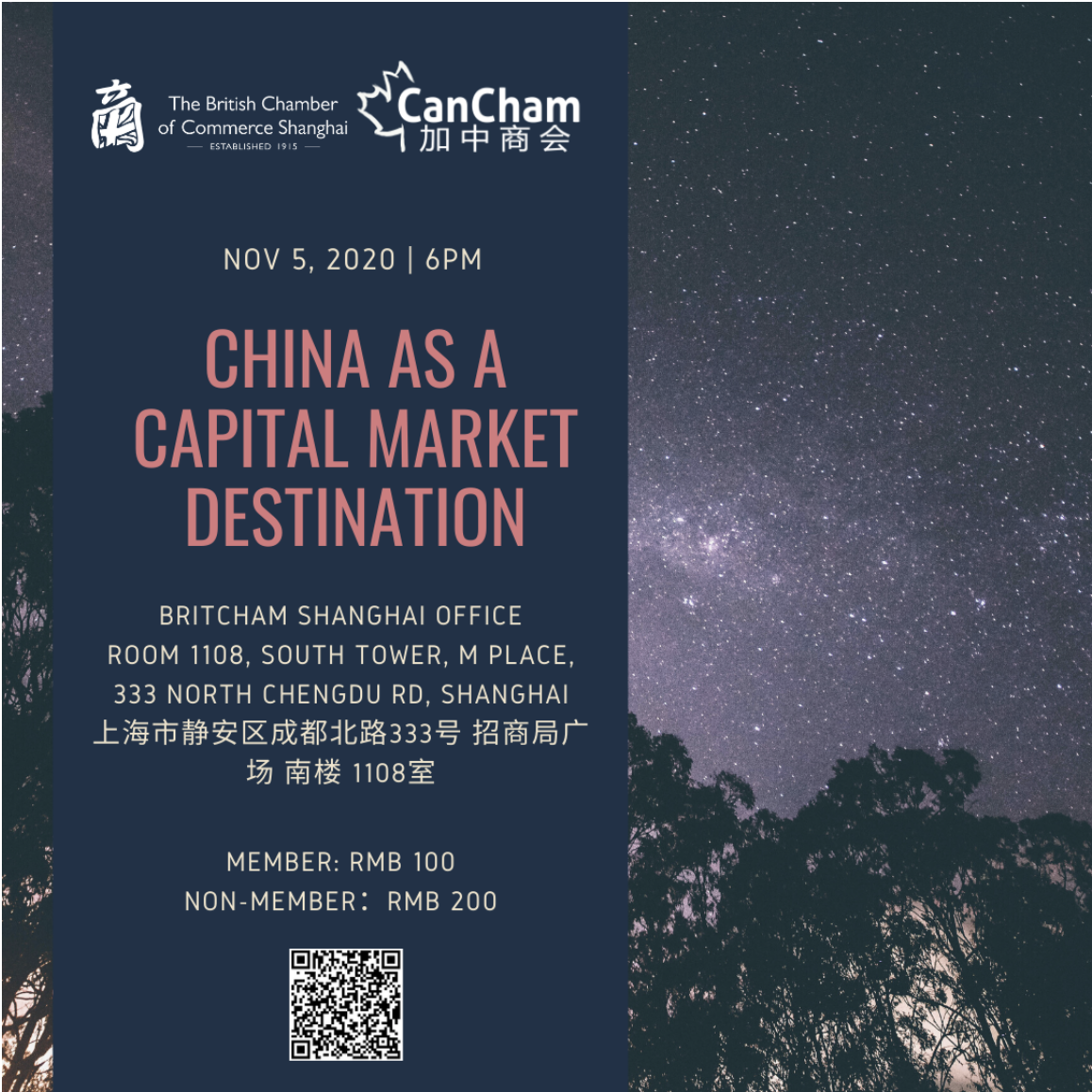 Nov 5 | China as a Capital Market Destination
CanCham, together with BritCham invite you to the China as a Capital Market Destination Seminar on Nov 5th, 2020 at the BritCham Office.
A look into China's capital markets and securities trading.
This event will start by looking broadly into China as a capital market destination for investors before turning the focus to the practicalities of China's securities markets.
Chinese markets and individual Chinese companies have made headlines for good and bad. There is a growing interest in Chinese securities globally, but for many private investors the idea of investing directly in Chinese securities seems extremely daunting.
Our speakers will share their insights on the development of local Chinese markets and trading in them. The panel will include a lively discussion on both as well as plenty of opportunities for Q&A.
Agenda
6:30 PM – 7 PM Registration
7 PM – 7:05 PM Opening remarks
7:05 PM – 7:50 PM Presentations
7:50 PM – 8:30 PM Panel discussion and Q&A
Venue:
BritCham Shanghai Office
Room 1108, South Tower, M Place, 333 North Chengdu Rd, Shanghai
上海市静安区成都北路333号 招商局广场 南楼 1108室

Date:
Thursay, November 5, 2020
6:30 PM – 9 PM
Ticket:
Member : RMB 100
Non-member :RMB 200
Purchase ticket at: https://cancham.glueup.cn/event/china-as-a-capital-market-destination-29052/