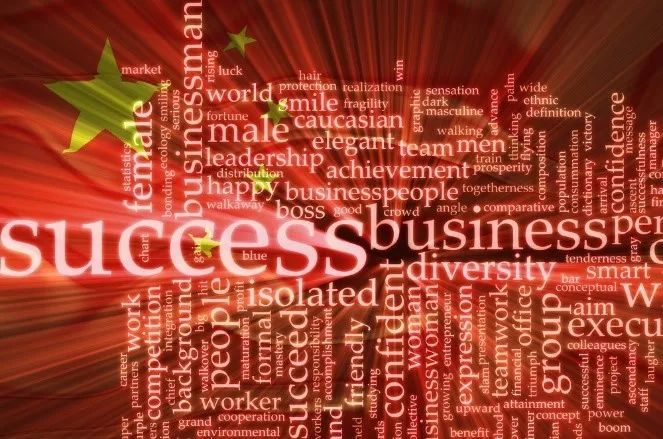 Doing business in China now or planning to enter the China market in the future?  Woodburn Accountants & Advisors offers a series of COMPLIMENTARY interactive webinars that provide you with information and tools to enrich your China business skills and enhance your market entry efforts to achieve success on the Chinese market.
Who is this series for?
The series is aimed at international companies focused on inbound China investments. The companies are manufacturing in China, exporting from China, selling to China and offering a variety of services within China. They range from start-up organizations to multinational and publicly-listed companies.
What to expect?
 Obtain the latest updates on local laws/regulations
 Be equipped with practical solutions and best practices to tackle the most challenging issues in doing business in China
Speaker: Kristina Koehler-Coluccia, Head of Business Advisory, Woodburn Accountants & Advisors
Since 2003 Kristina has been a leading expert in China inbound investment. With international expertise and cross-industry experience, Kristina is detail-oriented with a creative personality and a can-do attitude – important traits to have for China. She has supported start-ups, SME's, multinationals and publicly-listed companies with their China market-entry and expansion; focusing on their legal, corporate, tax and administrative needs.
Check the list of scheduled workshop webinars below for registration: 
Monday, 23rd April @ 9.30am GMT
Your top 10 check list to set up a company in China
Registration Link:
https://attendee.gotowebinar.com/register/5866065348330628098?source=canadian-chamber-of-commerce-shanghai   
Companies looking to establish a new business subsidiary in China have two options on location – some choose to start their company in one of the country's free trade zones to take advantage of the many tax, duty and repatriation benefits. Others meanwhile opt to set up a company in onshore China. Which is your best option? If you are looking to trade directly with the Chinese local market, undertake a broad range of business activities or take on government work then the mainland option may just be the right one for your business. While the process to set up a company in China is not as complicated as you might think, it is not without its complexities. In this article you'll find the definitive 10-point checklist to help you get your China business up and running.
Tuesday, 24th April @ 9.30am GMT
7 reasons a Limited Liability Company formation is the best onshore option in the Chinese mainland
Registration Link:
 https://attendee.gotowebinar.com/register/1656445443416130306?source=canadian-chamber-of-commerce-shanghai 
Launching new businesses is a popular activity in China. According to a report by China's Administration for Industry and Commerce (AIC) released on 14 January 2016, the number of companies in China is 77,469,000. Officially all companies in China must register with the AIC - from small noodle restaurants to monolithic state-owned enterprises. The figures that really caught our attention were those about the rising number of companies in China, which is growing at a rate of 11.8% per year. On average during 2015 there has been an astonishing 12,000 new companies being registered each day in China. This equates to over 4 million new companies per year! The AIC defines small businesses as those with a registered capital of less than RMB 20 million. Of the approximately 12,000 companies which are currently being registered daily this year, it was reported that 96.62% fit this criterion. A Limited Liability Company (LLC) structure in China looks the same as anywhere else: an independent legal entity owned by one or multiple shareholders. But there are plenty of good reasons why LLCs are so popular in this part of the world. The LLC structure allows companies and startups to trade directly with the local market in domestic China.
Wednesday, 25th April @ 9.30am GMT 
5 reasons to switch your company to a China LLC from a Representative Office
Registration Link:
https://attendee.gotowebinar.com/register/7770764734292872962?source=canadian-chamber-of-commerce-shanghai
Easy setup, minimal tax requirements guaranteed, 100% ownership, limited commitment. Proven draws for the Representative Office. Why, then, do so many entrepreneurs each year swap the safety of a Representative Office for speculation in mainland China – either in the Free Trade Zone or onshore? Simply put, it's a logical progression of many a successful business. Right off the bat, setting up a liaison office is prudent. Foreign Invested Enterprises (FIEs) currently liaise from the three biggest China cities alone. Inbound entrepreneurs can hop on the fast-track to launch via pre-packed licenses, employee visas, and corporate bank accounts. The paradigm works well for those who want to test the climate. However, as veterans may attest, a time comes when expansion and growth call for a Limited Liability license and migration to the Free Trade Zones or onshore business.
Thursday, 26th April @ 9.30am GMT 
10 reasons why some businesses are NOT successful in the Chinese market
Registration Link:
https://attendee.gotowebinar.com/register/5612337647061696770?source=canadian-chamber-of-commerce-shanghai 
There are millions of smart business ideas – millions of entrepreneurs setting up companies to deliver a brilliant product or service. China has more than its fair share of exciting startups, which means the culture here is ripe for business success. Yet we hear from many companies who have successfully set up their business but have become frustrated by their inability to grow. For one reason or another their progress has slowed, and they are looking for something to kick-start them towards expansion. In a surprising number of cases, it is the business owner / overseas office who is responsible for the stagnation of the company. The inspiration, single-mindedness, perseverance and attention to detail that breathed life into the business in the first place can become the millstone that drags it down. It's important, then, for all companies to be aware of the traits within themselves that can lead to the arrested development of their enterprise.
Friday, 27th April @ 9.30am GMT
4 areas that are eating away at my profit margins in China
Registration Link:
https://attendee.gotowebinar.com/register/1304974456970244354?source=canadian-chamber-of-commerce-shanghai 
For Small Medium Sized Enterprises (SMEs) the profit margins can be under pressure in China. If you're running a small or medium-sized company and seeing your profit margins erode all round, you are not alone. So where do we go from here? To start, this webinar will examine four areas that are contributing to the SME situation in China, and some solutions to help businesses develop better innovative reflexes, drive change and generate healthier profits.