The University of Victoria (UVic), Royal Roads University and Camosun College are excited to be launching our first online career fair for international students on Thursday, November 16, 2017. This fair is an opportunity for employer organizations to connect with international students from the three institutions who are looking for full-time, part-time and co-op/internship opportunities.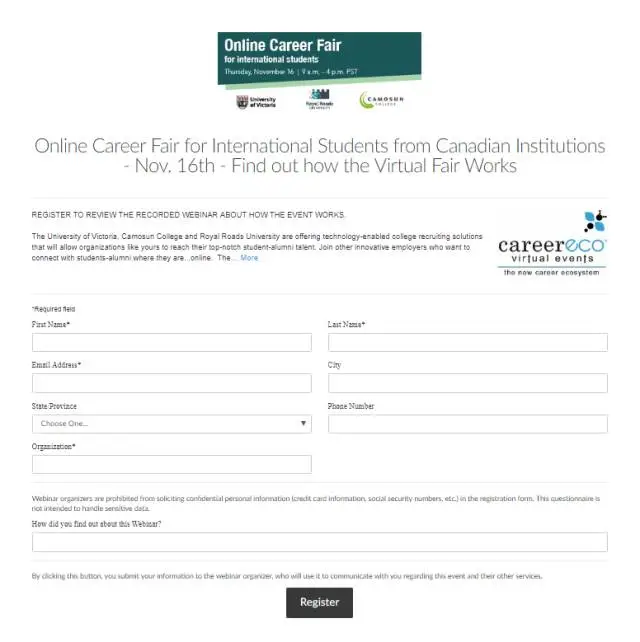 What are the benefits of this online career fair?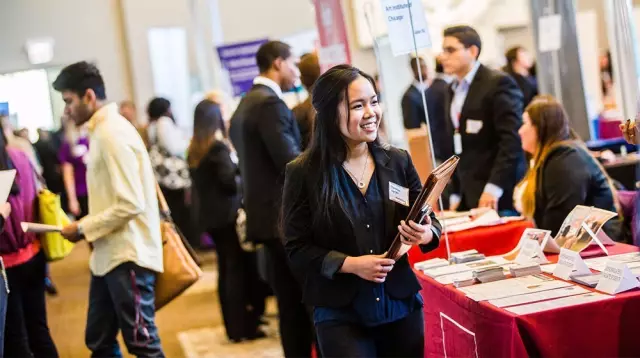 This unique recruitment opportunity lets you connect with bright, highly motivated international students from all three institutions at the same time. You'll save on travel costs and engage with students in real time. This means connecting with a broad audience without visiting each post-secondary institution or even leaving your office.
International students can bring a fresh perspective into your workplace by contributing fluency in multiple languages, links to global markets, and cultural knowledge that can enhance your business practices.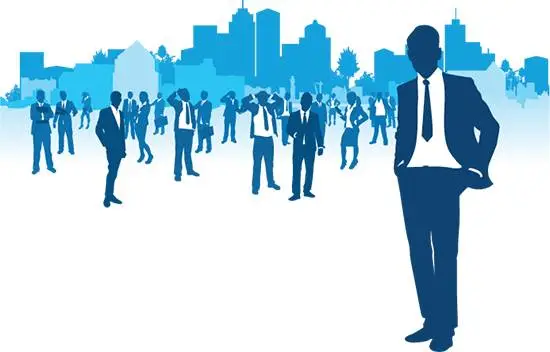 How does an online career fair work?
Online career fairs mimic traditional career fairs in a web environment. As an exhibitor, you'll choose to facilitate private and public webinars and engage with students through a range of video-and e-chatting options. To learn more about how the fair works, you can access a pre-recorded webinar that provides an overview of the platform.
For more information, email Kate Siemens at mktgcoop@uvic.ca or visit uvic.ca/coopandcareer/onlinefair2017.