OPENING NIGHT OCTOBER 17th | The Pearl Moulin Dream Cabaret Experience
The Pearl – Shanghai's preeminent Canadian-owned and operated entertainment venue – is proud to offer CanCham members and Canadian passport holders a special invitation to join us for our new show, Moulin Dream! The new show debuts on Thursday October 17 and will have a limited run at The Pearl on Thursday, Saturday and Sunday evenings.

Moulin Dream is the newest, most groundbreaking interactive theater and musical experience to hit Shanghai in 2019.
Moulin Rouge. The roaring 20's of old Shanghai. Dream Of The Red Chamber, Cao Xueqin's masterpiece, one of China's four great classical novels. These are the swirling and smoky realms that inspire the one you will step into. Twenty-four cast members, spectacular dance numbers, classic and contemporary musical hits, and close-up interactive theater. Jump in and play with us, we're all actors here, Mandarin and English throughout. Or just sit back and enjoy the ride.
The Pearl. The grand dame of Shanghai's entertainment world. Intertwined within the plot twists that breathe throughout the three floors of this heritage building, an immersive cabaret show will take over the stage at surprise moments, and present a diverse collection of sensual dances and breathtaking aerobatics. Meanwhile, our troupe of international and Chinese actors, donned in iconic period costumes, roam freely throughout the theater, treating audience members to spontaneous performances and impromptu interactive opportunities.
Choose to follow one of six unique storylines, including bohemian artists, a high-stakes heist, and the forbidden love stories from the nether regions of your deepest imagination.. A China story, homegrown right here in Shanghai, just for you… join in.
https://www.moulindream.com
https://www.thepearl.com.cn/

Special CanCham offers!
CanCham individual members: 25% discount off general admission tickets. Limit 2 redemptions per CanCham member. Please contact CanCham at info@cancham.asia to redeem.
CanCham corporate members: 25% discount off VIP private balcony rooms (seats 4-8 people), including food. Limit one redemption per CanCham corporate account. Please contact CanCham at info@cancham.asia to redeem.
Canadian passport holders: Two complimentary Canadian whisky shots upon entry, upon presentation of Canadian passport. Limit one redemption per passport holder. Only applicable to patrons that have purchased a full-priced ticket.
Event Details

Location:
The Pearl | 471 Zhapu Lu, near Wujin Lu Hongkou Shanghai
Date:
Oct. 17 (Thu.) @ 19:00
Oct. 19 (Sat.) – Oct. 20 (Sun.) @ 19:00
Register for the event below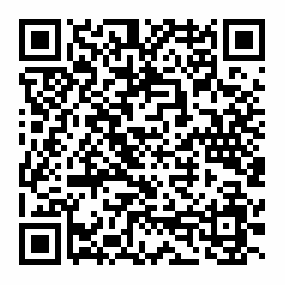 This event is brought to you by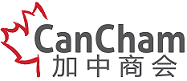 ​