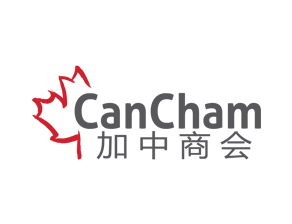 Call for Applications: Treasurer of the CanCham Board of Directors
Position Title : Treasurer of the Board of Directors
The Canadian Chamber of Commerce in Shanghai (CanCham Shanghai) is the organizational representation of the Canadian business community in eastern China. With a large mandate, we host events, organize government receptions, put together trade delegations, and provide every-day corporate assistance to member organizations that are navigating their way through the Canada-China economic relationship – be that Canadian corporate expansion to China or Chinese outreach to Canada.
Requirements:
The applicant must be a certified public accountant or possess an accounting background deemed appropriate and capable of supervising the financial operations of the Chamber;
Availability to volunteer an average of 5 hours a month and to present the finance at the quarterly board meetings;
The applicant must be a member of the Chamber in good standing at the moment of application; and,
The applicant must have strong ties to Canada including but not limited to: Being a Canadian citizen, and/or holding a position in a Canadian company, and/or being a member of CPA Canada
Key Responsibilities:
The Treasurer shall supervise the Executive Director in his/her accounting responsibilities, shall audit the accounting records regularly during the year.
Additional Information:
This is a volunteer position.
The term of this position is two years.

Send your CV to helene@cancham.asia before May 17th, 2019