Soprema – Financial Manager
Starting in France, Soprema Group is an international construction company that has been specializing in the manufacture and R&D of waterproof products since 1908. It provides integrated solution and protection to the entire building. Soprema Canada, founded in 1978 in Quebec City, now operates in all of Canada, the US, China, Middle East, Australia, Singapore and Brazil.
Soprema China, founded in 2007, is a subsidiary of Soprema Canada. It has offices in Shanghai and Beijing and is committed to the promotion of its core SBS and polymer waterproofing membrane products (PVC/TPO) into the Chinese market, mainly for commercial building roofs and foundations, bridges and green buildings.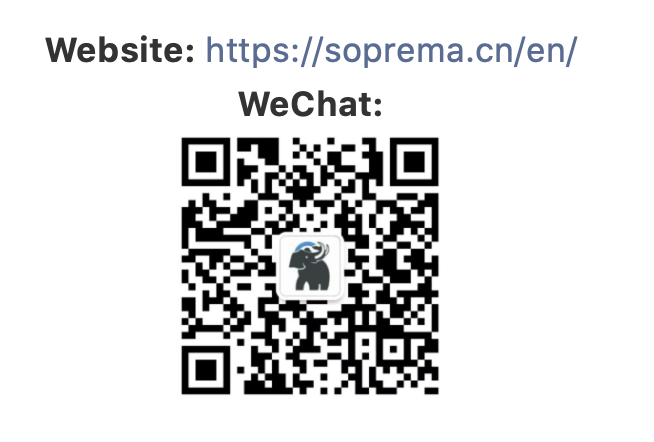 Position: Financial Manager
Department: Finance Department
Location: Shanghai
Working Environment: Office
Working Time: Regular working hours
Current Responsibilities
1. Ensure the finance policies & practices are compliant with laws and
regulations in China and with the Group
2. Responsible for daily finance management including but not limited to: banking / cashier admin, fixed asset booking, inventory handling / valuation,debitor / creditor, travel cost, tax
3. Responsible for the company's monthly, quarterly and yearly closing (profit&loss, balance sheet, group regulation / reporting)
4. Act as liaison between the BU and corporate/external counterparts foraudit, tax, and treasury management. Prepare financial reporting packages for submittal to corporate and tax authorities
5. Provide financial and other support to business decision making and execution
6. Manage the forecasting and budget process
7. Manage the accounting and finance staff
8. Other tasks assigned by superior
Qualifications
Education background: Bachelor's degree, major in accounting or other finance related major.
Work experience: Finance management experience in manufacturing industry in foreign-invested companies
Competencies required, certificates, training: Familiar with SAP CET-4/6
Management skills (leadership/teamwork/ communicationskill, etc.): Good communication skill and excellent Management skills
Social skills & personality (attitude, emotion,etc.): Friendly, open and patient, work under high pressure
Language: Good capability of listening, speaking, reading and writing English
Working equipment/Soft ware/tool requirements: Proficientin Excel and ERP
Soprema Values
Integrity and respect: be true to yourself. Put yourself in your colleague's shoes to understand their point of view. Serve others first and demand later;
Time management: if we don't get it done, our competitors will do it before us, leaving us empty-handed; get organized and communicate priorities regularly with your superior, colleagues and staff;
Customer focus: whenever time runs short, always think about the customer first when negotiating priorities;
Commitment: finish what needs to be done; first complete the task, then sit down with the team to improve how tasks are organized;
Team work: each one of us brings an essential part to each project; no project can be successful through only one person's contribution;
Knowledge: We like waterproofing, we love roofs and we are curious about construction methods; we strive to know more and more so that we can help ensure our company stays on the leading edge.